• Former WWF Tag Team Champion Has Signed A WWE Legends Contract
Former WWF Tag Team Champion Samu Anoa'i (son of Afa of The Wild Samoans) has signed a WWE Legends Contract.
Below is what he said about this deal to The Daily Item:
"I am truly honored to return to the company in which has been my family since I was born.
I am also happy for the wrestling fans of Sunbury and surrounding areas who have always welcomed me, my family, my brother Afa and son Lance with open arms. I have made several friends who are now family to me and that is priceless.
I want to thank Mr. McMahon, the rest of the McMahon family, and all of the WWE officials for all they have done for me and my family."
Samu & Fatu (aka Rikishi) were The Headshrinkers during WWF's New Generation Era.
He posted the following photo on Facebook after signing the contract: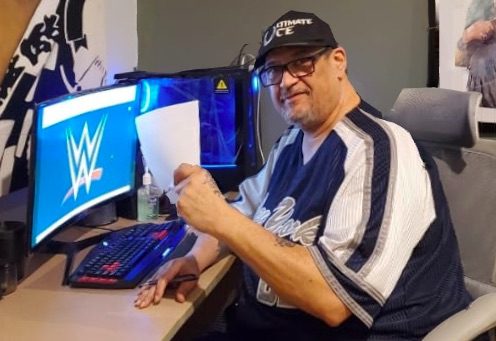 A fan asked him why he isn't in the WWE Hall Of Fame yet, and he replied:
"Not yet gotta pay my dues lol"
WATCH: Brooke Adams Exposes Her Buns:
• Old School WWF Superstar Celebrates His Birthday
Old School World Wrestling Federation Veteran Outback Jack (Real name: Peter Stilsbury) celebrates his 64th birthday today.
After the box office success of the 1986 movie 'Crocodile Dundee', the WWF brought in its own version of Paul Hogan's film character.
He started well but was eventually turned into a 'jobber to the stars' before he left the promotion in may of 1988.
HAPPY BIRTHDAY OUTBACK JACK!