• On This Day In Pro Wrestling History (September 20, 2019) – Old School WWF Veteran Passed Away
On this day in 2019, we lost Old School WWF Veteran "Fake Razor Ramon" Rick Bognar at the age of 49.
Rick Bognar played the infamous character of FAKE Razor Ramon, after the real Razor Ramon, Scott Hall, had left and went to WCW.
Bognar worked that gimmick from September 1996 till early 1997, before being let go by the World Wrestling Federation and going back to Japan, where he had already made a name for himself previously as 'Big Titan'.
† REST IN PEACE
January 16, 1970 – September 20, 2019
• Hall Of Famer Thinks AEW Wrestlers Taking Shots At WWE Doesn't Benefit Them
While speaking on the Reality Of Wrestling podcast, WWE Hall Of Famer Booker T discussed Miro's debut in AEW and him taking a jab at WWE on his first night there.
Below is what he said:
"Yeah man, of course it was a big surprise to everybody. Will he make an impact? Of course because he was making an impact in WWE as far as Rusev Day. Fans were getting behind him at one point. The Bulgarian Brute when he first came up with Lana. He had a lot of momentum going so definitely I think he can be an asset to the company.
Then arriving the way he did during the COVID times, people were not expecting to see big-money players get shifted around. Then BOOM! He shows up so it's definitely gonna be good for him and the company.
One thing I think he missed the boat on — and this is just me talking — going to AEW and first night, boom, jab at WWE. That's alright but if you really wanna add fuel to the fire and you want the star to really shine bright, you start causing havoc before you leave the company.
I always say that if they fire me at work then I'm breaking something on the way out [laughs]. I'm making noise and somebody's gonna wanna sign me immediately. Then I come in and then I'm really talking major noise and just going all the way over the top. So, a moment was missed.
For you young guys out there, there's a moment and you only get it once. Then that moment — poof — it's gone forever. It's like a miracle; it just disappears."
Booker then discussed former WWE wrestlers taking shots at WWE, and said that it only benefits WWE, not them.
"Take me for an example — I left the company and went to TNA and it wasn't about WWE at that time. It just wasn't. For me, I did not think it did anything for me to talk about the other company. I always felt like when I'm talking about the other company, I'm just throwing focus on them and focus that I don't need to."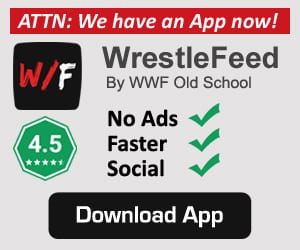 WATCH: Lana Spanks Carmella In A Bikini:
You can download our official WrestleFeed mobile app to check out more Wrestling news & Divas content. Tap here to download.