• ON THIS DAY IN WCW HISTORY (June 28, 1999) – WCW MONDAY NITRO
On this day in 1999, Ted Turner's World Championship Wrestling aired another LIVE episode of their weekly TV show 'WCW MONDAY NITRO'.
It was broadcasted from the United Center in Chicago, Illinois and featured matches, interviews & storyline segments on the road to the 'WCW Bash at the Beach 1999' PPV.
The card can be found here:
1. Chris Benoit & Perry Saturn vs. Fit Finlay & Steven Regal
2. Eddie Guerrero vs. Lodi
3. Bam Bam Bigelow vs. Hardcore Hak
4. West Texas Rednecks vs. nWo Hollywood
5. The Cat vs. Disco Inferno
6. WCW World Tag Titles: DDP & Kanyon vs. Buff Bagwell & Dean Malenko
7. Sid Vicious vs. Scott Putski
8. WCW World Title – Lumberjack Match: Kevin Nash vs. David Flair
• Old School WWF Jobber Of The Day: Joe Cruz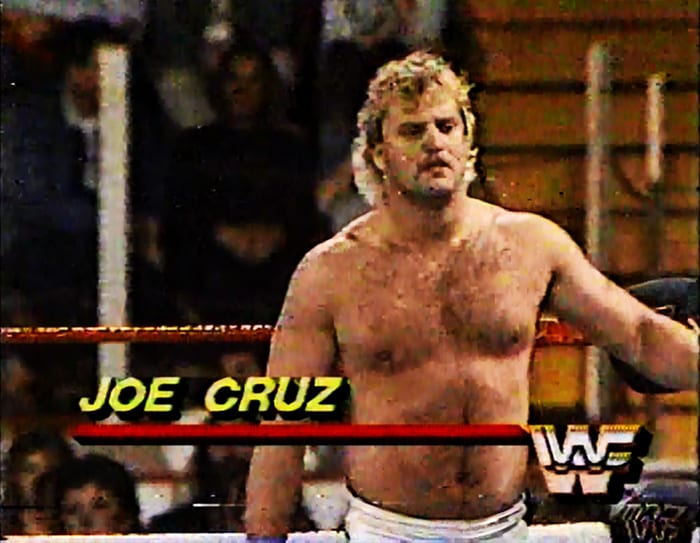 • Here's How AEW Wrestler Sammy Guevara Saved The Life Of A 12 Year Old Fan
AEW wrestler Sammy Guevara caught a lot of heat from fans due to his rape comment about WWE wrestler Sasha Banks.
You can listen it below:
He has been suspended by AEW and is going through extensive sensitivity training currently.
A woman took to Twitter to share a story about how Guevara saved her 12-year old daughter's life, to show some support for Guevara.
Below is what she wrote:
"My daughter had a rough 2018. It involved two week long stays at two different mental health facilities and honestly there was a point I didn't think she would push through.
As a mom there's few things worse than having to beg your child to keep moving forward trying to teach them there are better days ahead and her only reply was 'I just don't want to live anymore'. I've never cried that much in my life. But we got on the right track.
She was home for a few months and I started seeing the depression make its way back. It was terrifying. Thinking if she began to harm herself again I'd have to check my baby into on of these hospitals and leave her. Hour long visits if your lucky, maybe some snacks and a card game. But mostly just heartbreak as she clings to you begging to go home and you have to say no, cry yourself away, and walk out the door hearing her cry and literally asking why she isn't good enough, and why I don't love her.
She can't understand I'm making you stay because I love you. She sees it as me not wanting her. This child whose f*cking everything thinks I don't want her. I couldn't handle that again so I ended up reaching out to Sammy and I told him 'she had a hard year with some mental illness, I can see her slipping back into it'. That's all the info I gave him.
In response this man sent her an almost 3 minute video clip letting her know she had to keep pushing through the bad days. That today might be bad but tomorrow can be different. We just have to be here to see it. It was a sincere and heartfelt message and the parts where typical 'sammy humor' were designed to make her laugh. I guarantee the day he made the video for her it was cause he gave a sh*t what happened to this 12 year old fan he's never even met, and it still brings tears to my eyes.
She still has that video and I still watch it from time to time. Say what you want about Sammy. He said a f*cked up thing. I won't even call it a joke cause it isn't funny. But this is the Sammy I grew to love. The Sammy that would put his whole heart into a 3 minute video and tell my daughter 'your mom loves you, we need you in the world, keep moving forward'. He has a huge part in saving her life.
Take your break Sammy and get your mind right. We respect you and know you'll come back with a healthy mindset and ready to go. For what you did for my daughter you've more than earned a 2nd chance with me. You helped me in a way everyone else tried but couldn't. You said it in a way she would listen. I am forever grateful!"
My @sammyguevara story. The gift he gave us that day still brings tears to my eyes. @TonyKhan @CodyRhodes @AEWrestling do what you have to do for the lesson to be learned. But this man #LITERALLY helped me save my child's life. And I'll be forever grateful. pic.twitter.com/9HCsbckTqp

— WrestlingMom (@WrestlingMom19) June 25, 2020