• Hulk Hogan Has To Buy His Ex-Wife A New Car
2-Time WWE Hall Of Famer Hulk Hogan (age 68) was recently seen with a new woman.
Hogan has now revealed that he and his 2nd wife Jennifer McDaniel have divorced. Below is what he tweeted:
"Yo Maniacs just for the record, the Facebook and Instagram posts are of me and my girlfriend Sky, I am officially divorced, sorry I thought everyone already knew, love my Maniacs4Life."
Below is a photo of Hogan with his new girlfriend: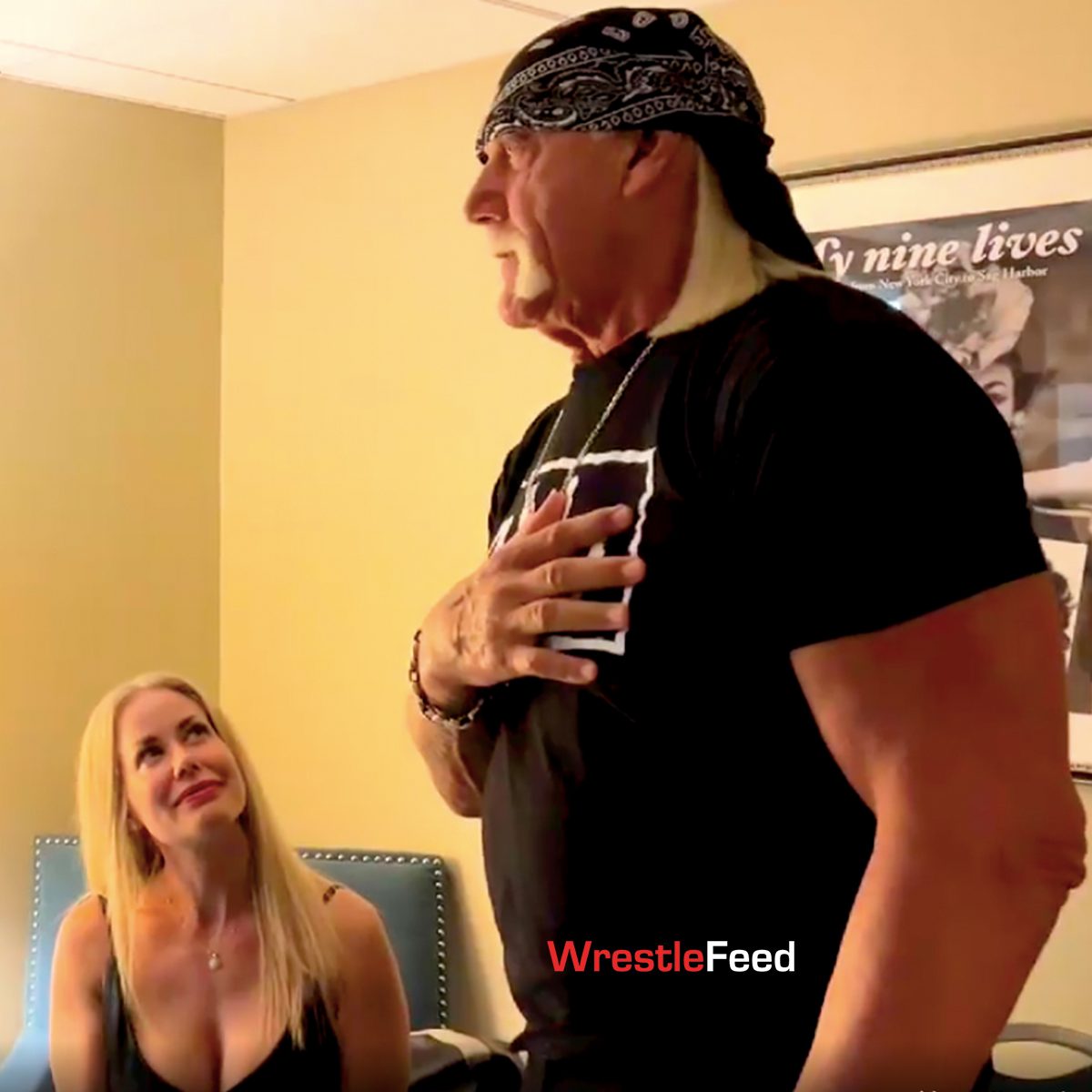 According to TMZ, Hulk has to buy Jennifer a new car within 45 days as part of their divorce settlement. He also has to guarantee that she has to make zero payments on the car.
After that, Hogan will be allowed to keep the car that they shared during their marriage.
Jennifer also got a property they bought together in Palm Isle, FL. Hogan still owns his Mansion in Clearwater.
Hulk paid a one-time lump sum of cash to Jennifer as Alimony.
A non-disparagement clause is also in place, which prevents both of them from talking about their marriage without the approval of the other.
Also Check Out: Ric Flair Spotted With A 28-Year-Old Woman Just A Few Weeks After Break-Up (Photos)
WATCH: Brooke Hogan's (Hulk Hogan's Daughter) Private Photos Leaked:
• Old School Wrestling Manager Celebrates His Birthday
Old School WWF/AWA Manager General Adnan aka "Sheik" Adnan Al-Kaissie (Real name: Adnan Bin Abdul Kareem Ahmed Alkaissy El Farthie) celebrates his 83rd birthday.
Adnan Al-Kaissie used to wrestle for several promotions during the 70s & 80s, but is mainly remembered for his time in Verne Gagne's American Wrestling Association from 1981 till 1989, where he also became a manager, a role that got him a job with the World Wrestling Federation in 1990.
He managed WWF Champion Sgt. Slaughter & Colonel Mustafa (The Iron Sheik) in 1991 and even teamed up with them in the main event of the "SummerSlam 1991" PPV.
HAPPY BIRTHDAY GENERAL ADNAN!