It's 2023 and Hulkamania is still running wild as "The Immortal" Hulk Hogan is gearing up for his 3rd marriage.
The 2-time WWE Hall of Famer, who will turn 70 next month, proposed to his girlfriend Sky Daily at a restaurant in Tampa, Florida last week, and she said yes.
Hogan told TMZ Sports that Sky (who is a Yoga Instructor) has 3 children of her own and he fell in love with all of them.
Hulk and Sky started dating in early 2022. Below is the first public photo of them that got released last year when they went public about their relationship: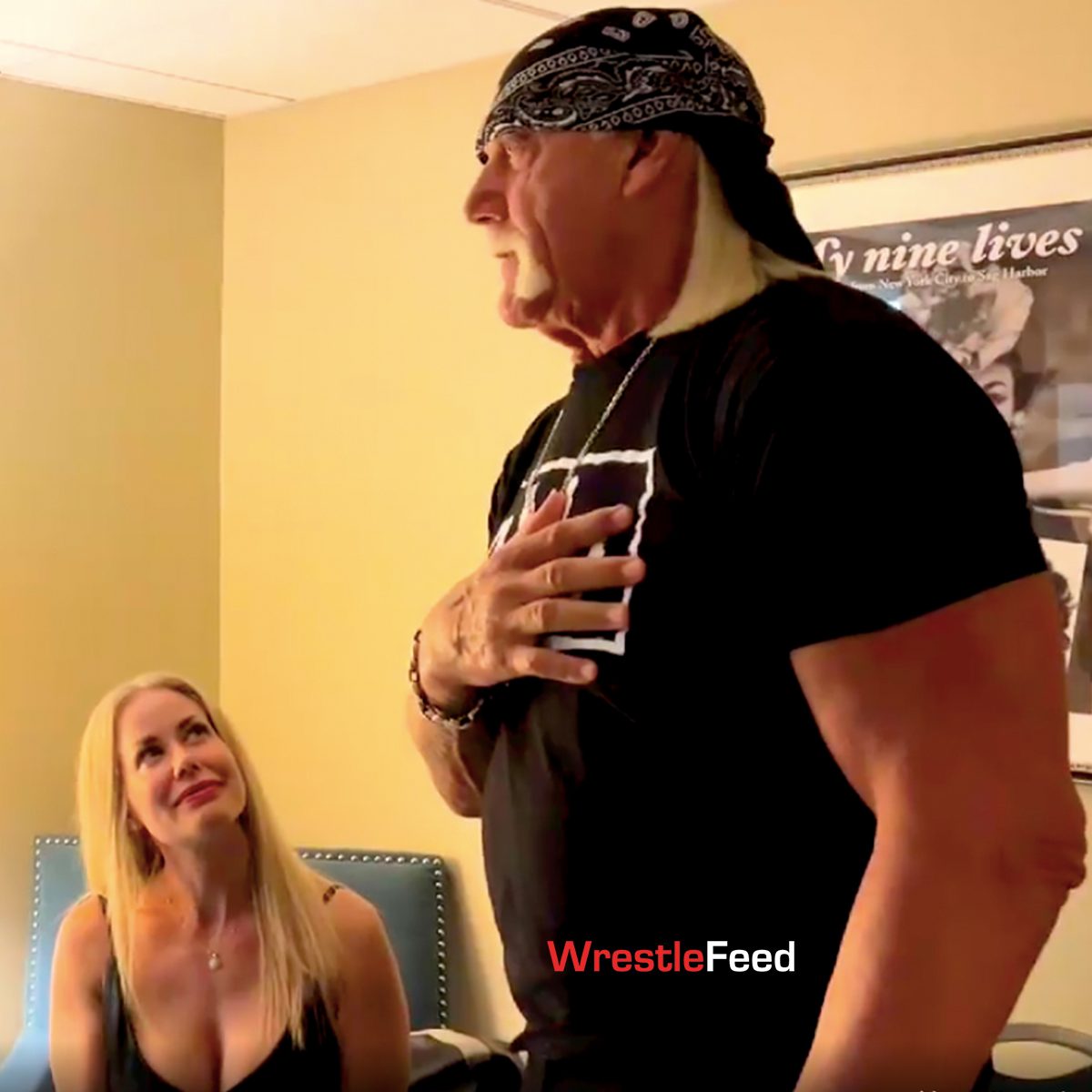 The Hulkster recently showed off Sky in a bikini. Below is what he posted:
"Beach day with my Sky Baby, it always seems just perfect, like she's always been here, Sky Baby 4Life One Love HH."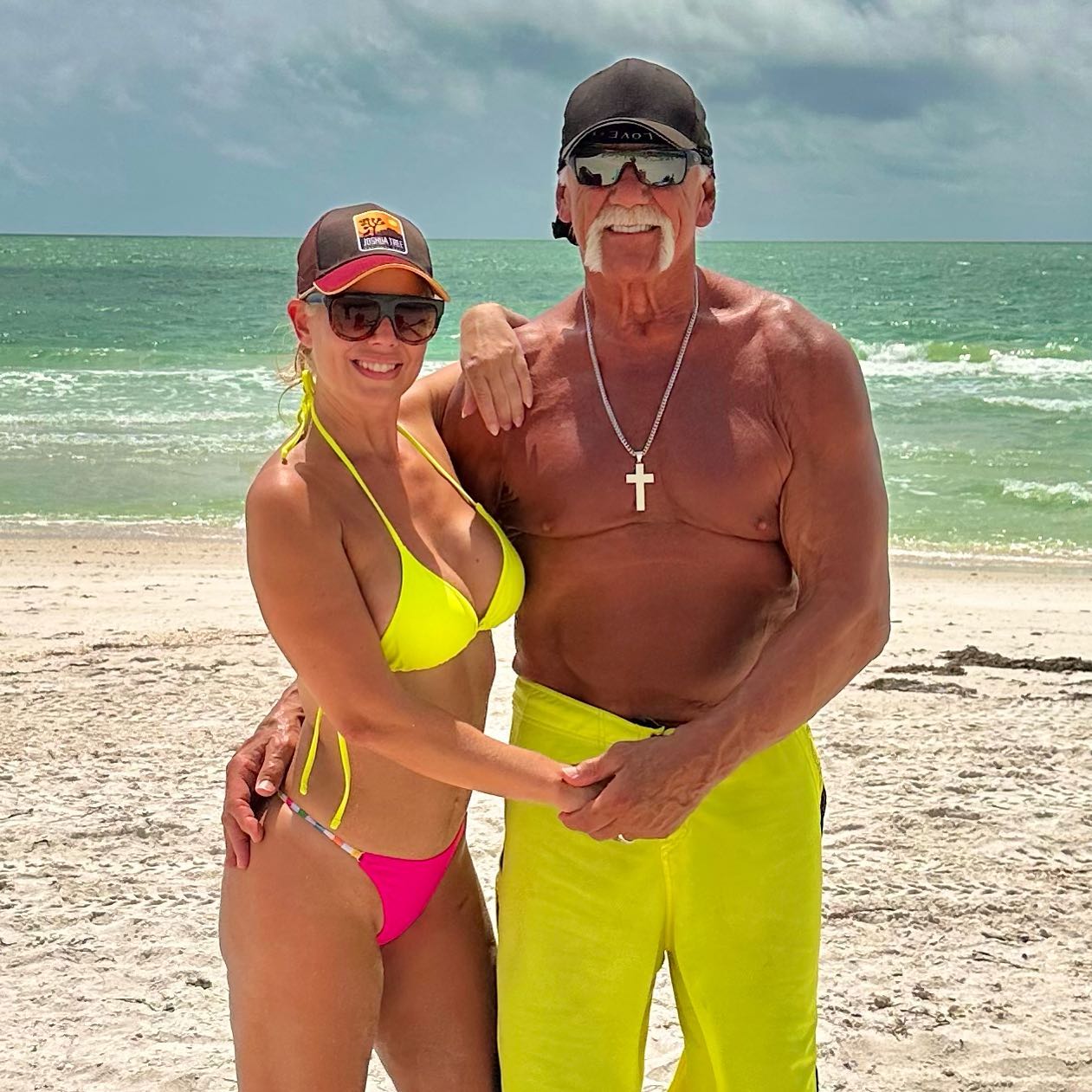 Below is another photo of them together: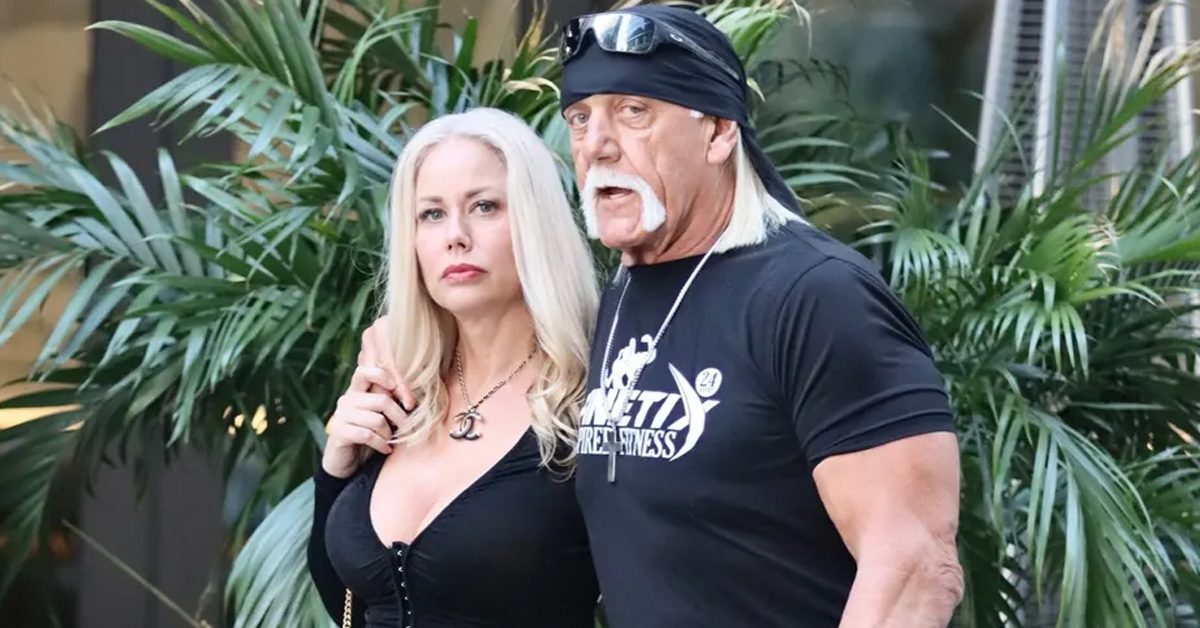 Prior to this relationship, Hogan was married to Linda Hogan (now Linda Claridge) from 1983 to 2009, and to Jennifer McDaniel from 2010 to 2021.
Speaking of Hogan, he recently revealed that he stopped drinking alcohol earlier this year.
During an interview with Men's Health, Hulk talked about how much alcohol he used to drink back in the day.
Below is what the former WWF & WCW World Heavyweight Champion said:
"The pre-match meal was probably 3 Miller Lites and 2 Tylenols. That was the pre-match meal, then afterwards, the post-match meal was probably 12 Miller Lites.
Now, I don't. I don't drink alcohol at all. I just don't drink. Don't take Tylenols. I don't do anything except really good water. Mountain Valley water in glass bottles.
[I gave up alcohol] about 6 months ago. Completely. I just got tired of it.
It got to be a way to kind of numb me a little bit because I had a bunch of crazy business problems and personal stuff going on at the time and caught myself after I would train getting too aggressive once again with the alcohol, so I decided to stop it."
Also Read: Wife Of WWE Hall Of Famer Wants Hulk Hogan To 'Squash This Beef' With Her Husband
New Video: More Revealing Photos Of Brooke Hogan (Hulk Hogan's Daughter) Leaked: