• "I don't like it" – Rising WWE Star On Getting A Tattoo Similar To That Of Goldberg
During a recent interview on the Out Of Character podcast, NXT Champion Bron Breakker (Rick Steiner's son) talked about being a fan of WWE Hall Of Famer Goldberg growing up and getting a shoulder tattoo similar to that of the WCW Legend.
Below are the highlights:
On getting a tattoo similar to that of Goldberg:
"Yeah, I mean, I liked Goldberg growing up. He is one of my favorite wrestlers of all time. I wish I didn't have the tattoo, to be honest with you, but yeah, the similarity.
I was 18 at the time when I got it. You could say it was a mistake, but [laughs], you know, it is what it is [laughs again]. Mine's not the exact same either but [it's close]. I don't like it!"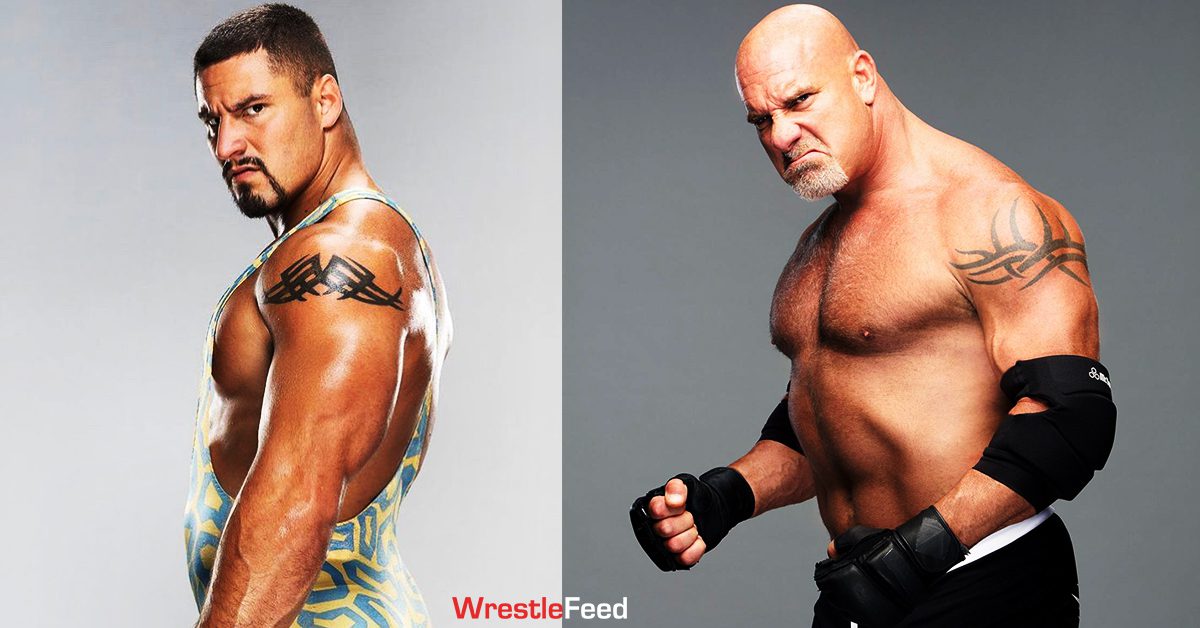 On if he'd get more tattoos to cover it up:
"Probably. It's not a priority right now. I'm not worried about it. I'll get around to it whenever I do. I'm not like super concerned with it, but you know, I'm sure I'll get something to go with it. We'll see."
WATCH: Revealing Videos Of Former ECW/WWE Diva Dawn Marie:
• Old School WWF Veteran Would Have Celebrated His Birthday
Today would have been the 72nd birthday of Old School WWF Veteran "The Ugandan Giant" Kamala (Real name: James Harris).
Kamala wrestled for the World Wrestling Federation in 1984, from 1986 to 1987 and again from 1992 till 1993, but also appeared for several other promotions during his career such as World Class Championship Wrestling (1983, 1984 & 1985), Jim Crockett Promotions (1985), Ted Turner's World Championship Wrestling (1995) and many more.
He briefly returned to WWF/E television for guest appearances/matches on multiple occasions in 2001, 2004, 2005, 2006, but eventually retired from professional wrestling in 2010.
HAPPY BIRTHDAY & † REST IN PEACE
May 28, 1950 – August 9, 2020