• "I think Bret Hart might be fairly underrated" – Retired WWE Wrestler
During an interview with Love Wrestling, retired WWE wrestler Tyson Kidd talked about the infamous Bret Hart vs. Tom Magee match, that was shown in the 2019 WWE Network special 'Holy Grail: The Search for WWE's Most Infamous Lost Match'.
This match was always considered to be the holy grail of tape trading (later DVD trading) among collectors.
Here's what The Hitman's trainee had to say about the Bret Hart vs. Tom Magee match:
"Oh, man, how cool was that! People who know me know that I have a very good memory. Harry Smith also has a great memory, too. I don't know why. I don't know why the two of us have pretty great memory. But he remembers watching that at Bret's house before, and so he kind of remembered – he remembered the finish. And then, when I saw the match, like when they showed it to me when I did that piece on social media whatever, WWE.com wherever they posted it.
I kind of remember watching at Bret's house, like kind of fuzzy, foggy memory. Man, it was very cool to watch back and kind of see like the, what I thought was most cool was that like it lived up to the legend of like this pretty good match that if you later on, and I'm not trying to knock him, but if you watch other Tom Magee matches, they don't look anything like that Tom Magee vs. Bret match that we finally got to see. It holds up to the legend of like, Bret definitely did his part that night.
I've watched so many, I mean, I've watched a lot of his matches in realtime, and I've gone back and watched so many of Bret's matches, like I said, my travels much easier, so with this pandemic, I watched so many of his matches back. It's just like, it's unbelievable, man, his matches. I think he's maybe even pretty underrated, which might be kind of a weird statement to make, but I think Bret might be fairly underrated.
Oh, man and like the little things. Even like, you know, his promos obviously got better, but even his promos like still in 92, like at least they feel real. They felt real. And, I mean, 97, I don't know what happened. All of a sudden, Bret, like he is really untouchable. He looked phenomenal, his work was just as great as ever, and his promos were insane."
Also Read: Bret Hart Praises Current WWE Wrestler: "One Of The Greatest Athletes Ever"
WATCH: Liv Morgan's Buns Exposed:
You can download our official WrestleFeed mobile app to check out more Wrestling news & Divas content. Tap here to download.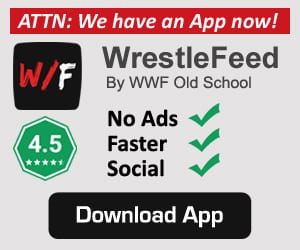 • Wrestling Veteran Celebrates His Birthday
Wrestling Veteran "The Legend Killer" Randy Orton celebrates his 41st birthday today.
The son of Old School WWF Legend "Cowboy" Bob Orton Jr. and grandson of Bob Orton Sr. went through the WWF developmental system at Ohio Valley Wrestling in Louisville, Kentucky, before he debuted for the World Wrestling Federation in 2002.
Towards the end of that year, Randy Orton joined "The Nature Boy" Ric Flair & "The Game" Triple H to form the famous faction Evolution, with "The Animal" Batista joining in early 2003.
Randy has been a main event caliber WWE Superstar in the (now renamed) WWE ever since and will one day, after he's retired, be inducted into the WWE Hall of Fame.
He's currently a 14-time WWE World Heavyweight Champion.
HAPPY BIRTHDAY RANDY ORTON!