• "I think Cena had a little bit of a problem doing the job" – WWF Referee On The Rock vs. John Cena
On the latest episode of the 'Monday Mailbag' podcast, Old School WWF Referee Mike Chioda talked about the real-life heat between John Cena and The Rock, who wrestled each other in the main events of WrestleMania 28 and WrestleMania 29.
While The Rock defeated Cena in their first WrestleMania match (2012), Cena got revenge on 'The Great One' the following year (2013).
Here's what the legendary WWF/E referee had to say about Cena vs. Rock:
"I've always admired The Rock over the years in working with him, and then, Rock set me up to be the referee for that match when he came back with Cena.
And I was like, awesome. Had this match, you know, Rock wanted me to do it and everything, and I think Cena had a little bit of a problem doing the job as here is Cena, carrying the torch for the last 10 years I think at that time, and he was busting his a$$ day in, day out.
And here comes The Rock back after so many years of being in Hollywood, and he's got to job out to The Rock? Well, of course, the show is in Miami.
The Rock is a big Hollywood Superstar now, and I think there was a little heat there. I think there was a little dissension. But, you've got to go where the money goes.
I mean, they put Rock over, and I was happy about that. I was like, yeah, you know."
WATCH: Revealing Photos Of John Cena's Ex-Wife Go Viral:
You can download our official WrestleFeed mobile app to check out more Wrestling news & Divas content. Tap here to download.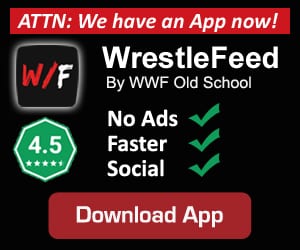 • Old School Wrestling Veteran Would Have Celebrated His Birthday
Today would have been the 50th birthday of Old School WCW/WWF Veteran Sean O'Haire.
Trained at WCW's own Wrestling School, the WCW Power Plant, Sean had his televised debut on WCW TV in mid-2000 and soon became a member of the 'Natural Born Thrillers' stable.
When World Championship Wrestling was bought by Vince McMahon in 2001, so was O'Haire's contract, thus he became a member of the WCW/ECW Alliance stable during the infamous Invasion storyline.
He left the WWE in 2004 and got into MMA, where he held a 4-2 record.
HAPPY BIRTHDAY & † REST IN PEACE
February 25, 1971 – September 8, 2014