• "I'm not a Paul Heyman guy, he's a Roman Reigns guy" – Roman Reigns On Alliance With Paul Heyman
While speaking on the Complex Load Management podcast, WWE Universal Champion Roman Reigns commented on his alliance with Paul Heyman.
Below are the highlights:
On how he likes being a Paul Heyman guy:
"I'm not a Paul Heyman guy. He's a Roman Reigns guy. It feels good to switch it up and add a few different layers. For 4 or 5 years, I've been running consistent with the character that I had. I fell into a good groove. It got real easy.
Anytime you do something over and over you get good at it and you get conditioned. I got to the point I could run into that babyface mode in my sleep, especially with an energized crowd. It's weird doing it in the Thunderdome. I needed something to get me out of that condition mode and test me.
That's where I find myself now, working with a different attitude and having to rely on my instinct. Technically it's the opposite of what I've been doing. They always said a great babyface will make a great heel and vice versa. Once you figure out one side of it, you know what the opposite needs. It's been cool. But it is good to be working with Paul Heyman."
On developing his new character:
"I think, how do we deliver it in a different way as opposed to just, oh he's a bad guy. He's this nasty human being now. I wanted to be able to do it in layers. That way the character is not just defined as being a bad guy. He's the guy who's faced with these decisions.
In my mind and in the character's mind, he's justified in what he's doing so he's technically not wrong, but maybe rubbing people the wrong way or is using a different route than what most people were used to seeing the old character take."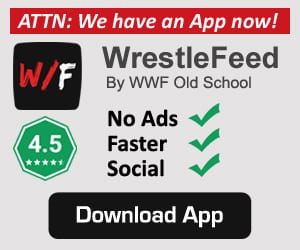 WATCH: Hot Video Of Former WWF Diva Ivory (Part 1):
You can download our official WrestleFeed mobile app to check out more Wrestling news & Divas content. Tap here to download.
• Old School Wrestling Manager Would Have Celebrated His Birthday
Today would have been the 86th birthday of Old School Wrestling Manager Skandor Akbar (Real name: Jimmy Wehba).
Akbar made a name for himself as a Wrestler and later on as a manager in Fritz Von Erich's World Class Championship Wrestling territory.
After the demise of the promotion, he then followed most of the WCCW roster to the Global Wrestling Federation, which also had its home in Dallas, Texas, and is considered the unofficial successor.
HAPPY BIRTHDAY & † REST IN PEACE
September 29, 1934 – August 19, 2010