• ON THIS DAY IN WCW HISTORY (June 19, 1994) – WCW Main Event
On this day in 1994, Ted Turner's World Championship Wrestling presented an episode of their weekly TV show 'WCW Main Event'.
This episode featured pre-taped matches, interviews & storyline segments on the road to the 'WCW Bash at the Beach 1994' PPV.
The card can be found below:
Steve Austin vs. Eric Watts (From WCW Pro) *JIP*
Larry Zbyszko vs. Terra Ryzing (From WCW World Wide) *JIP*
Bash At The Beach Control Center
Highlight Video On The Guardian Angel
Dustin Rhodes vs. Cole (From WCW Saturday Night) *JIP*
The Nasty Boys vs. Tex Slazenger/Shanghai Pierce
Interview w/ Hulk Hogan
• Jamie Senegal Accuses Matt Riddle Of Cheating On His Wife With Him, Says Riddle Emotionally Manipulated His Friend
Indy wrestler Jamie Senegal has accused WWE SmackDown wrestler Matt Riddle of cheating on his wife with him.
You can check out the screenshots from his Twitter post:
i can reassure all of you. Candy did NOT stalk Matt. i KNOW for a fact he has cheating habits, because i definitely was one of the girls he did with. he has a very manipulative way of making you feel important. https://t.co/MIzrjm3vpx

— ?????? ????? (@thejamiesenegal) June 19, 2020
https://t.co/f3Rciy0xEd pic.twitter.com/GIeQ2yt1tE

— ?????? ????? (@thejamiesenegal) June 19, 2020
check the dates fool https://t.co/5b2qRYA66c pic.twitter.com/GTEv1OT5c0

— ?????? ????? (@thejamiesenegal) June 20, 2020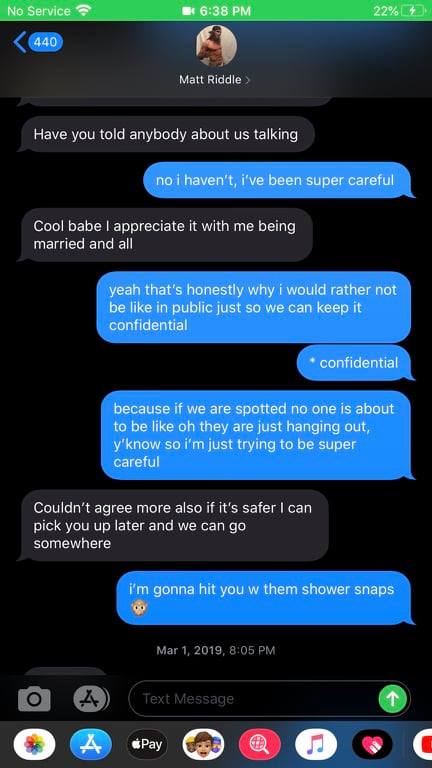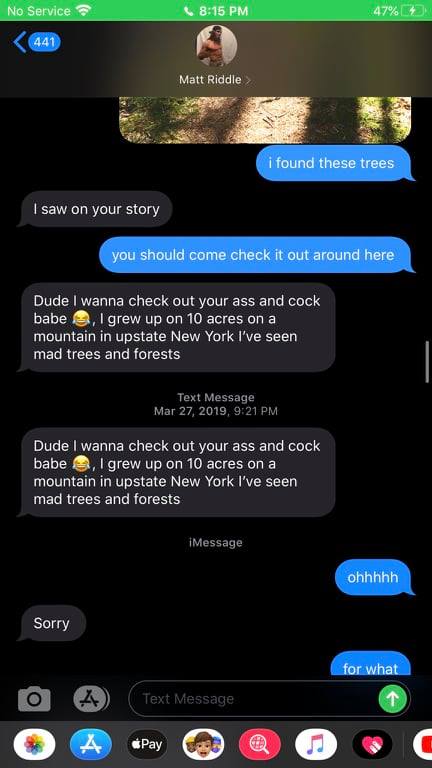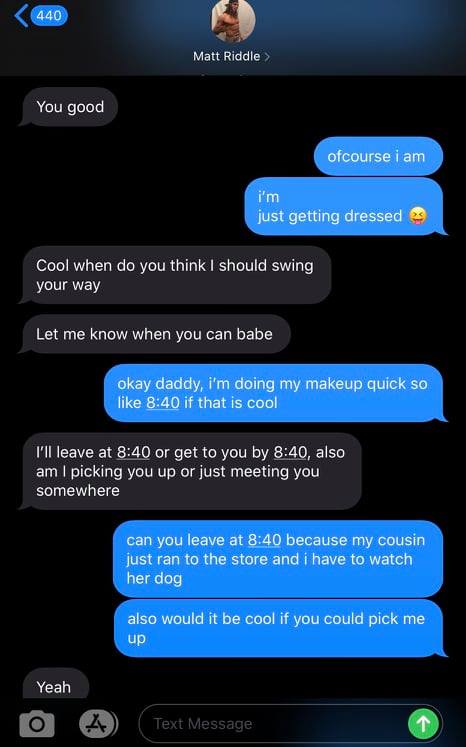 It should be noted that Senegal is gay, and this just makes things more complicated for Riddle.
Riddle was also accused of emotionally manipulating Senegal's friend, who wrote the following about him:
"When I was talking to Matt he made me feel like I was the coolest, most important person. After a while i felt like i was only a muse so i started ignoring him and i met someone else. He flew to PA one day and he was staying at his parents house and he asked me to hang out, i expressed how i had a date and i wasn't interested in being sexual if we hung out.
He agreed over the course of the day he continued to keep trying to talk dirty to me. A few times i almost gave in because i cared about him as a person and didn't want him not to like me. But i ended up entirely avoiding him. I think we spoke two times after that ever? Because it upsets me how someone i always enjoyed being around and considered a friend throughout my career made me feel like i was the coolest person, while in reality he was just manipulating me for his needs."
my friend is getting DEATH THREATS, being called a LIAR and a PSYCHOPATH and a STALKER. this man can manipulate you and make you feel important. she does NOT deserve to go through what she is right now. i am NOT a victim, but i will speak out for what's right. pic.twitter.com/VXMJPtquIw

— ?????? ????? (@thejamiesenegal) June 19, 2020
Also Read: Matt Riddle Picks Up A Huge Win In His SmackDown Debut