• ON THIS DAY IN WWF HISTORY (June 22, 1985) – WWF All-Star Wrestling
On this day in 1985, the World Wrestling Federation aired another episode of their weekly TV show 'WWF All-Star Wrestling'.
This episode was taped at the Brantford Civic Centre in Brantford, Ontario, Canada and included matches & interviews featuring the 1985 WWF Superstars.
You can find the card below:
Tito Santana, Junkyard Dog vs. Mr. X, Barry O
WWF Update
Don Muraco vs. Gary Starr
George Steele vs. AJ Petruzzi
Bret Hart, Jim Neidhart vs. George Wells, Bob Marcus
The Body Shop with guest Ricky Steamboat
B. Brian Blair vs. Ted Grizzly
WWF Tag Team Champs Iron Sheik, Nikolai Volkoff vs. Rick McGraw, Nelson Veilleux
• Jamie Senegal Shares Video Proof Of His Conversation With Matt Riddle Regarding Riddle Cheating On His Wife With Him
As we noted earlier, WWE SmackDown wrestler Matt Riddle was accused by Indy wrestler Jamie Senegal of cheating on his wife with him.
Senegal shared the following story along with screenshots about Riddle:
i can reassure all of you. Candy did NOT stalk Matt. i KNOW for a fact he has cheating habits, because i definitely was one of the girls he did with. he has a very manipulative way of making you feel important. https://t.co/MIzrjm3vpx

— ?????? ????? (@thejamiesenegal) June 19, 2020
https://t.co/f3Rciy0xEd pic.twitter.com/GIeQ2yt1tE

— ?????? ????? (@thejamiesenegal) June 19, 2020
check the dates fool https://t.co/5b2qRYA66c pic.twitter.com/GTEv1OT5c0

— ?????? ????? (@thejamiesenegal) June 20, 2020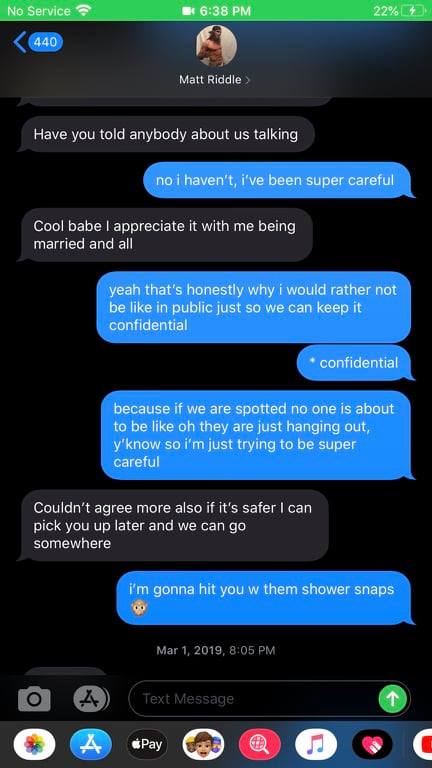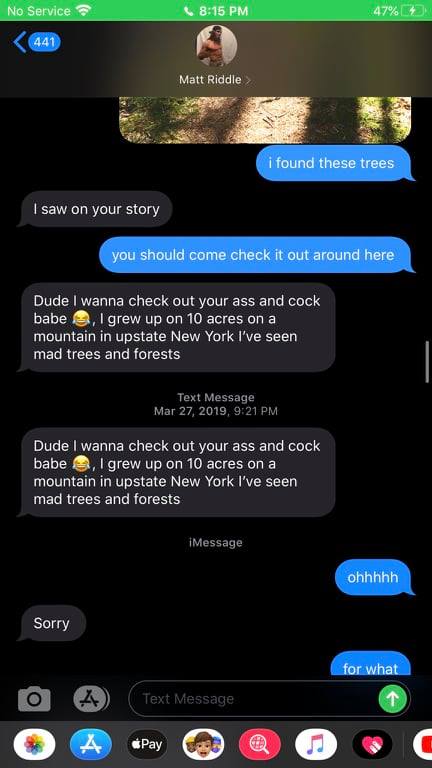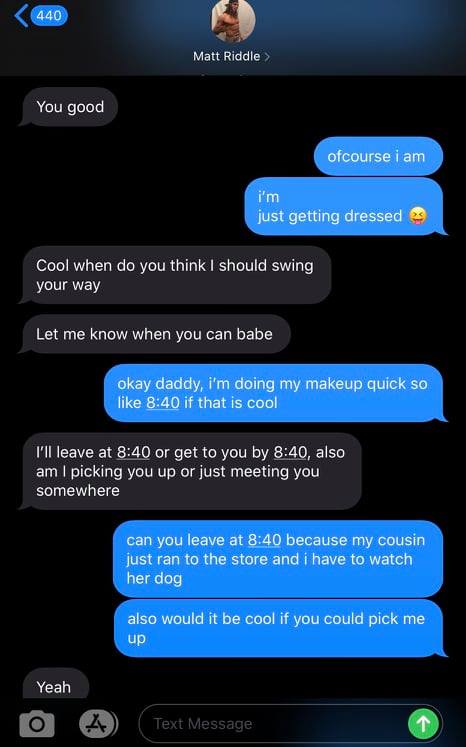 Some people were calling the screenshots Senegal shared fake, so he took to Twitter to post a video of his conversation with Riddle.
You can check it out below:
IM NOT FUCKING LYING GOD DAMN!! I HATE IT HERE. pic.twitter.com/q0MWi4ylfK

— ?????? ????? (@thejamiesenegal) June 22, 2020
You can download our official WrestleFeed mobile app to read all the latest WWE & AEW news in one place. Tap here to download.