9. Former WWE Champion Announced For Upcoming 128 Man Indy Tournament
Former WWE Champion Rob Van Dam has been added to 5 Star Wrestling's upcoming 128 man tournament. This tournament will begin on June 10th. Below is the press release:
"It is our aim to bring in the greatest stars from around the world to compete in our 128-man tournament," said 5 Star Wrestling creator Dan Hinkles. "We have shown repeatedly that we will invest what we have to in order to bring the best possible show to our fans across the U.K. In Rob Van Dam, we have secured not only one of the greatest wrestlers on the planet but also one of the most idolised. We know that RVD will generate huge excitement when he enters the tournament and we urge fans to get their tickets now to see him and the rest of our roster of superstars in action. Fans can expect more big names to be announced in due course.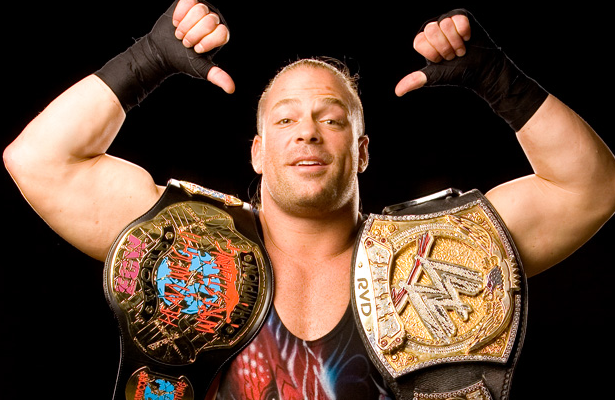 Our public pursuit of CM Punk for instance is not just for show. It demonstrates our commitment to put on the best possible events we can and we will continue to invest towards this goal."