• ON THIS DAY IN WRESTLING HISTORY (October 29, 1988) – Portland Wrestling
On this day in Pro Wrestling history on October 29, 1988, Don Owen's NWA Pacific Northwest Wrestling aired an episode of their weekly TV Show 'Portland Wrestling'.
The show featured pre-taped matches, interviews & storyline segments featuring several PNW Superstars.
Here's the card:
– Grappler & Abbuda Dein vs Southern Rockers (Matt Borne run in/heel turn)
– Avalanche (P.N. News) vs. Top Gun
– Top Gun/Southern Rockers Interview
– Matt Borne vs. Art Barr
– Borne/Grappler/Dein Interview
– Col. DeBeers vs. King
– Top Gun/Golden/Doll/Peterson Interview
– "Playboy" Buddy Rose vs. "Golden Boy" Mike Golden
– Rose/Avalanche/DeBeers Interview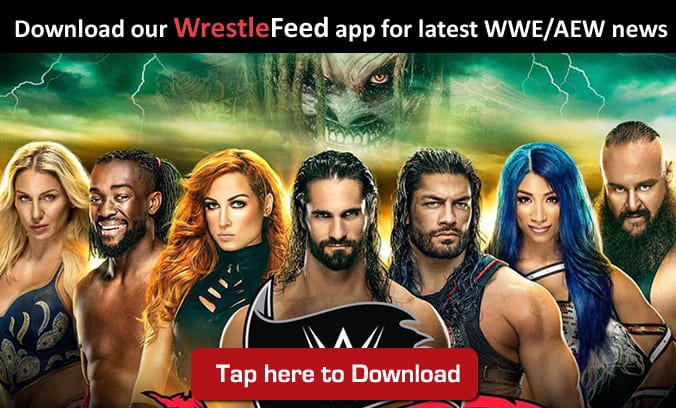 • John Cena Reveals The Best Advice The Rock Gave Him
During a recent appearance on The Tonight Show with Jimmy Fallon, 16 time WWE World Heavyweight Champion John Cena was asked if Dwayne "The Rock" Johnson ever gave him any advice regarding his acting career.
Below is what Cena said:
"That's a great question, Jimmy, actually, but no he hasn't The Rock and I are most known for our tremendous WWE feud that broke WWE pay-per-view records and we kinda talked a lot of trash about each other.
We also had a follow-up match a year later so we spent a year making fun of each other, one night beating each other up, and we were like 'Did we just become best friends?' — 'Yep!'
So basically we were able to set our difference aside that night and the next year I began to get more chances and opportunities.
I had an audition and I had to put myself on tape for a movie called 'Train Wreck.' I hadn't gotten any news that I was in the running to be involved with the movie and I was really nervous so I talked to the one guy that I know who's in a lot of movies.
Dwayne just happened to be at WWE and I'm like, 'Hey man we have a pretty good talking relationship is there any advice you can give me on how to turn this into a success because it's something I really wanna do. He gave me a piece of advice that still rings in my ears like he said it yesterday.
I don't even know if he knows this was such sage advice. He just turned to me and was smooth and casual like he always does with everything he says and with such an inspirational tone like with everything he does, he was like: 'Just be yourself, man that's why they asked you there in the first place.'
That message of always be authentically yourself has stuck with me and created the opportunities that I've had."
WATCH: Former WWE Diva Brooke Adams Exposes Her Buns: