• On This Day In Pro Wrestling History (March 14, 1989) – Heaviest Pro-Wrestler Of All Time Passes Away
On This Day In Wrestling History on March 14, 1989, the heaviest Pro-Wrestler of all time, Happy Humphrey, passed away. He was 62 years old and suffered a heart attack.
For most of his career, his weight was around 750 lbs, and some times it went over 800 lbs. At one occasion, he weighed in at over 900 lbs!
He started his career by wrestling a bear for almost half an hour in 1953, which instantly got him access to the world of professional wrestling.
He toured all over the United States, wrestling for several NWA Territories, but his most famous appearances were when he wrestled for Vince McMahon Sr.'s CWC Capitol Wrestling Corporation, the promotion that later became the WWWF, WWF and now WWE, where he had legendary Madison Square Garden battles with fellow Super Heavyweight Haystacks Calhoun
On a funny side note, WWE Hall of Famer Harley Race got his first role in professional wrestling, when he became the driver for Happy Humphrey, who in return taught Race how to take bumps in the ring.
In 1962, Happy Humphrey had to retire from Pro-Wrestling due to his increasing health problems, which is why he checked himself into a clinic.
There are rumors that after his pro-wrestling career was over, he had gained up to 1000 lbs, which can't be confirmed or denied though.
What is very well documented though, is his phenomenal weight loss inside the Medical College of Georgia's Clinical Investigation Unit in Augusta Georgia, where Happy Humphrey was put on a strict diet.
When he left the clinic in 1965, he weighed a healthy 232 lbs [105 kg] which put him into the Guinness Book of World Records, as the man who lost the most amount of weight.
During his final years, Humphrey regained much of his weight and when he passed away, he was back to 600 lbs [270 kg].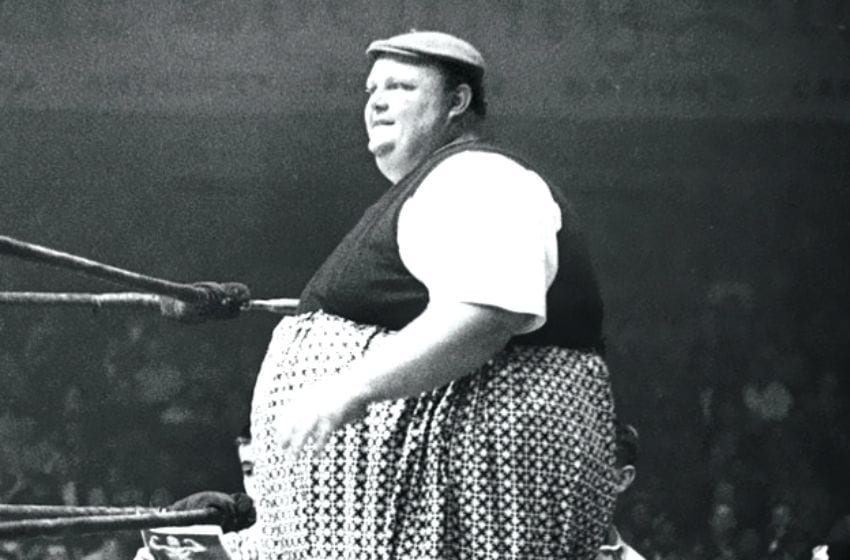 • Jon Bravo Announces Release Date For Evidence Video Regarding Roman Reigns Purchasing Steroids From Jailed Steroid Dealer Richard Rodriguez
Filmmaker Jon Bravo announced on Instagram that he's going to release the evidence video regarding Roman Reigns purchasing steroids from jailed steroids dealer Richard Rodriguez on Friday.
Below is what he posted:
"On Friday everyone will see how real this really is….Only on Jonnybravotv on YouTube. Runtime is 25:10 mins."