• ON THIS DAY IN WCW HISTORY (October 21, 1999) – WCW Thunder
On this day in 1999, Ted Turner's World Championship Wrestling aired an episode of their weekly TV show 'WCW Thunder'.
This episode was pre-taped at the Riverside Centroplex in Baton Rouge, Louisiana and featured matches & storyline segments on the road to the 'WCW Halloween Havoc 1999' PPV.
The card of the show can be found here:
1. Horace Hogan vs. The MVP
2. Lash LeRoux vs. Curly Bill
3. Harlem Heat vs. Dave Taylor & Steven Regal
4. Brad Armstrong vs. Kendall Windham
5. Juventud Guerrera & Silver King vs. Blitzkrieg & Kaz Hayashi
6. Rick Steiner vs. La Parka
7. The Total Package vs. Buff Bagwell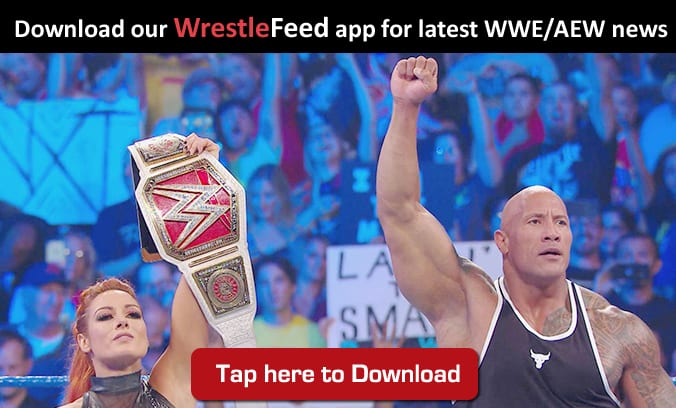 • Jon Moxley Takes A Shot At WWE – "I'm not gonna be in the business of disappointing the fans"
During a recent interview with Screen Geek, AEW wrestler Jon Moxley (FKA Dean Ambrose in WWE) talked about his non-sanctioned match with Joey Janela at AEW Fyter Fest and how there's no violence in WWE.
Below is what Moxley said:
"As far as hardcore stuff, some of the stuff like you saw me do with Joey Janela, you know that was a certain situation on a certain night. You put our two names together and…the expectations are such that we got to take it all the way to the edge, otherwise people are going to be disappointed. And I'm not willing to disappoint the fans.
For years, I've been saying all this violent stuff that I'm gonna do. [in a mocking Vince McMahon voice] 'I'm gonna rip your head off in Hell in a Cell!' And I'm like, no I'm not. Not at all. There's gonna be no blood, whatsoever. There's no intensity or violence whatsoever! It's just the same hokey crap you see, you know.
You can make a horror movie looking trailer, [mocking McMahon voice] 'Hell in a Cell!' all you want, but its not gonna be that. In that scenario [the match with Janela], I was like, 'Welp, we're going balls out, because I'm not gonna be in the business of disappointing the fans'. I'm gonna push the physicality level for my part in AEW, you know.
And when I say violence, it doesn't necessarily mean chairs, tables, and barbed wire. It means that I'm trying to hit you so hard and put my fist through your head.
I'm not here to do some gimmicky song and dance or play around or do some cart wheels before I do a little spinney thing. I'm not trying to do any of that. There's plenty of guys who are gonna do plenty of flashy stuff. I really can't, so I'm not even gonna try.
I'm coming right at you; I'm trying to hurt you. I wanna bring that physicality and that intensity and that violence and that aggression to my matches, whether they be three minute hailstorms of fists and boots or 15 minutes or whatever.
That's the way I like to wrestle. That's just the way I naturally am in the ring and I wasn't allowed to be that [in WWE]."
WATCH: Charlotte Flair Grabs Bayley's Bum: