• On This Day In Pro Wrestling History (November 1, 1998) – ECW November to Remember 1998
On this day in Pro Wrestling history on November 1, 1998, Extreme Championship Wrestling aired 'ECW November to Remember 1998' LIVE on PPV from the Lakefront Arena in New Orleans, Louisiana.
The highlights of this pay-per-view event were without a doubt the matches featuring Old School WWF Legend Jake "The Snake" Roberts and Old School WWF Veteran Mabel of 'Men on a Mission'.
The results can be found here:
The Blue World Order defeated Danny Doring & Amish Roadkill
Tommy Rogers defeated Tracy Smothers
Spike Dudley defeated Mabel
Lance Storm defeated Jerry Lynn
ECW World Tag Team Championship: Masato Tanaka & Balls Mahoney defeated The Dudley Boyz (c)
Tommy Dreamer & Jake Roberts defeated Justin Credible & Jack Victory
New Triple Threat defeated The Triple Threat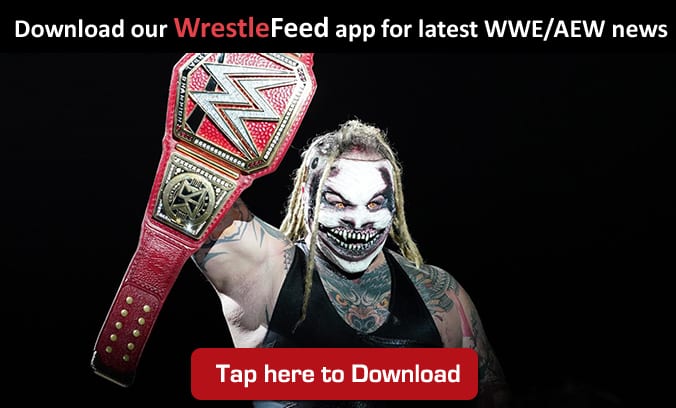 • Jordan Myles Missing From WWE Events, Releases New T-Shirt (Photo)
A lot of people now know who NXT wrestler Jordan Myles is, due to his recent controversy (tap here to know more).
With that being said, PWInsider is reporting that Myles has been missing from WWE events for a while now:
"We have been told that Myles has not been seen at the Performance Center in a number of weeks. One story that was going around was the he had returned to Texas to handle some family duties and some family emergencies perhaps.
Others have told us that he's been seen in Orlando so either way he has not been at NXT events. He has not been at TV tapings he has not been at the Performance Center."
While all of this is going on, Myles released a new T-Shirt:
☝?☝?☝?

All money goes towards the ADAA foundation..

Wtf I need the money for.. pic.twitter.com/N6ZKhnjOL1

— Jordan Myles (@GoGoMyles) October 30, 2019
Also Read: Vince McMahon Expected To Release Jordan Myles, Fans Turn On Myles After Comment About Jay Lethal