• Kevin Owens Teases Joining AEW Again
According to Fightful Select, SmackDown Superstar Kevin Owens' WWE contract is set to expire in January 2022.
Previously, it believed that Owens' contract was set to expire in 2023, as he stated during an interview in May 2018 that he signed a 5-year contract with WWE, but that's not the case anymore.
WWE 'restructured' Owens' contract during the ongoing COVID-19 pandemic (they did this with a lot of wrestlers).
Owens teased leaving WWE for AEW when he tweeted the following and later deleted it:
"43.8791
103.4591″
These are the coordinates of Mount Rushmore, which was the name of the stable that he was a part of in ROH Wrestling, along with Adam Cole and The Young Bucks (who are currently in AEW).
Owens has now dropped another teaser regarding joining AEW. He changed his Twitter location to "almost there".
After this move, AEW EVPs The Young Bucks changed there Twitter location to "there".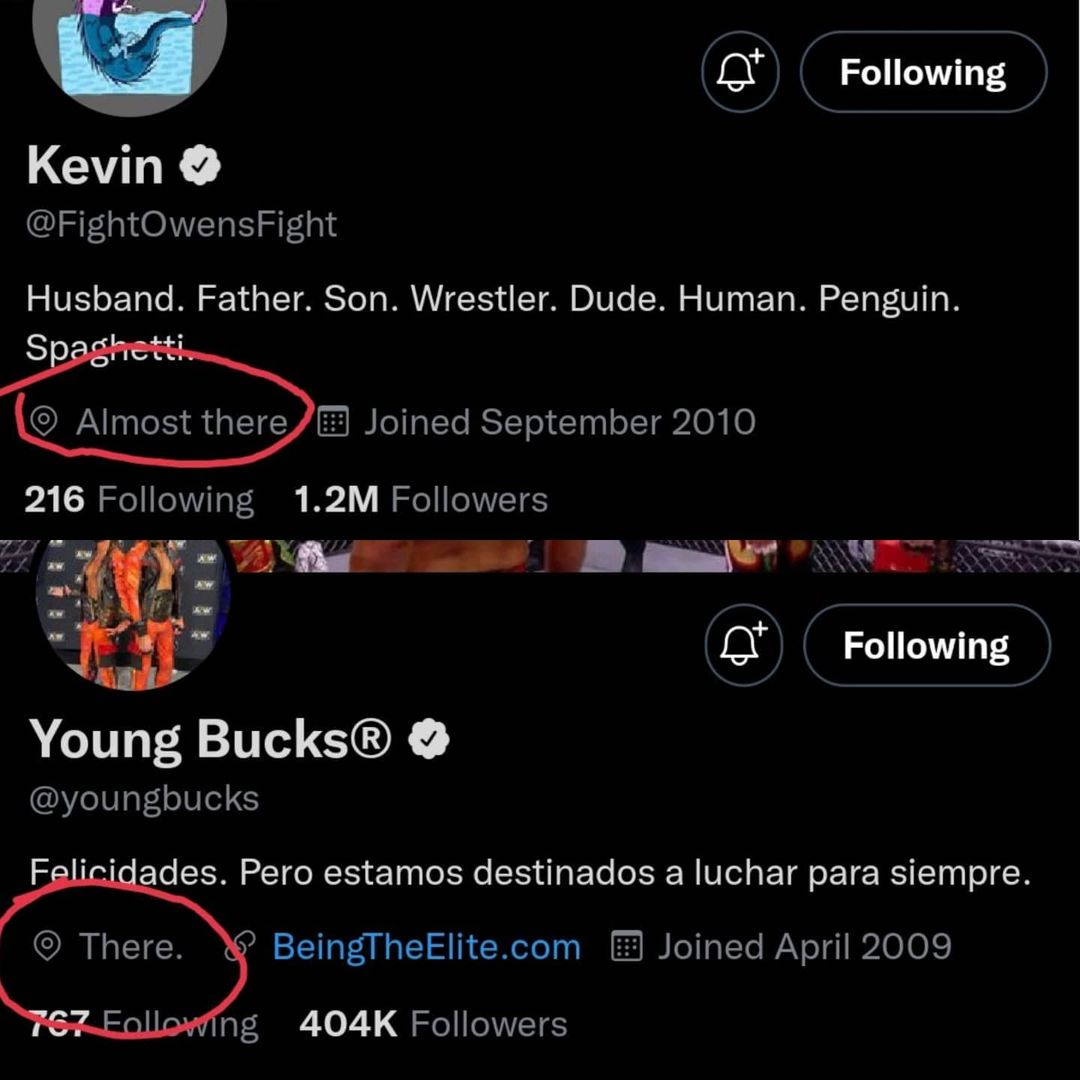 Will the former WWE Universal Champion go to Tony Khan's All Elite Wrestling promotion in 2022? We'll keep you updated here on WWFOldSchool.com and on our WrestleFeed App.
Owens is currently involved in a feud with Baron Corbin and Logan Paul on SmackDown.
Also Read: Viewership For AEW Rampage Continues To Fall
WATCH: Lana Shows Her Bare Buns:
• Old School Japanese Wrestling Legend Celebrates His Birthday
Old School Puroresu Legend The Great Kabuki (Real name: Akihisa Mera) celebrates his 73rd birthday today.
During the 53 years of his active in-ring career, Kabuki wrestled for various promotions, such as All Japan Pro Wrestling, New Japan Pro Wrestling, World Class Championship Wrestling, Mid-South Wrestling, Georgia Championship Wrestling, Pro Wrestling Noah and Jim Crockett Promotions.
He even appeared at the 1994 WWF Royal Rumble PPV, where he was an entrant in the 30-man Royal Rumble match, after he helped Yokozuna and others to put The Undertaker in a casket.
During the 80s, Kabuki was managed by famous manager "Playboy" Gary Hart.
HAPPY BIRTHDAY GREAT KABUKI!