• Old School ECW Diva Celebrates Her Birthday
Old School ECW Diva "The Queen of Extreme" Francine (Real name: Francine Fournier) celebrates her 48th birthday today.
Francine is famous for her career as a valet in Paul Heyman's Extreme Championship Wrestling from 1995 till the promotion closed its doors in early 2001.
Among the wrestlers she managed were "The Franchise" Shane Douglas, "The Innovator of Violence" Tommy Dreamer, Justin Credible and The Pitbulls.
The last time we saw her was during brief stints for Total Nonstop Action in 2002 and World Wrestling Entertainment's version of ECW (on ScyFy) in 2006.
HAPPY BIRTHDAY FRANCINE!
• King Corbin Says Dave Meltzer Is Cancer To The Wrestling Industry After Meltzer Buries WrestleMania 36 Plan For John Cena vs. Elias
Dave Meltzer of the Wrestling Observer recently revealed that WWE officials are planning to do John Cena vs. Elias at WrestleMania 36 and called it a disappointment.
SmackDown Superstar King Corbin went on to like an Instagram post calling out Meltzer for spreading negativity and then went on to call Meltzer "cancer to the wrestling industry".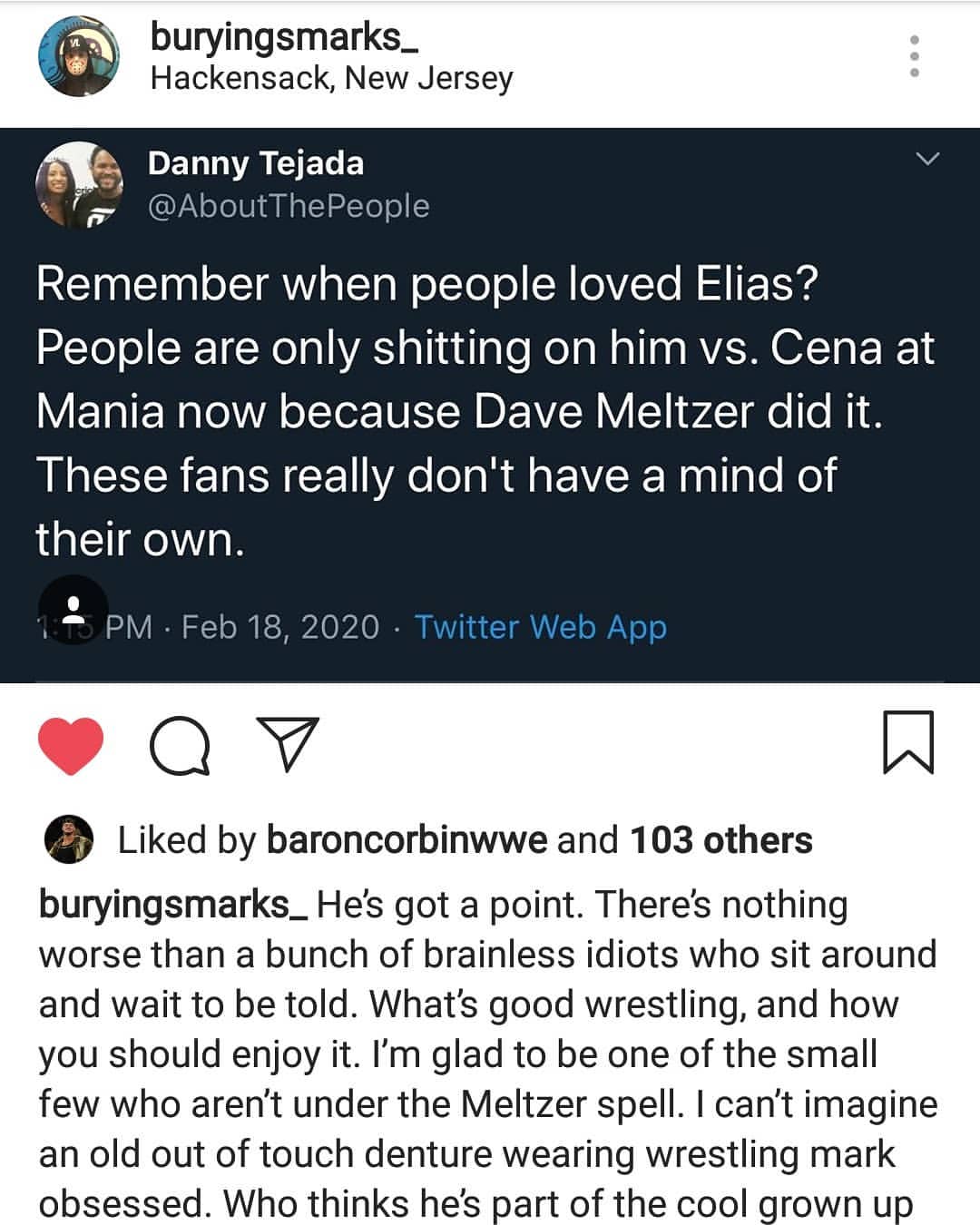 Below is what Corbin commented:
"People need to realize that he's cancer to the entire wrestling industry not just WWE. He inspired hatred to anything and everything he doesn't like or agree with.
For example I may not like a band and that's fine. But what separates us is I don't have to continually bash them online or work to get others to hate them as well. I don't have the time or energy to be that negative of a person."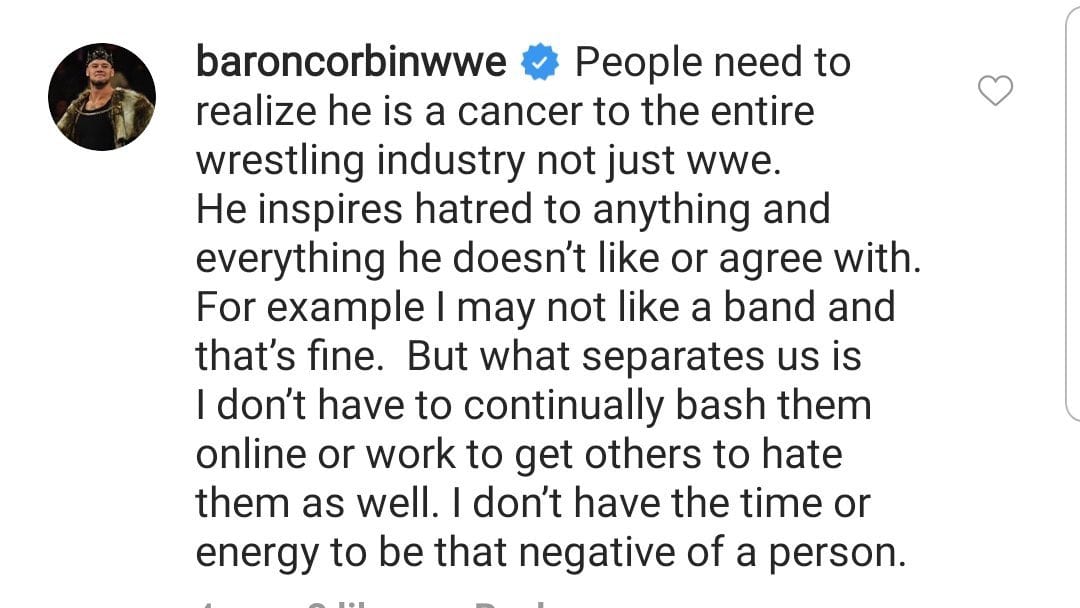 WATCH: Natalya Kisses Ronda Rousey's Bum On RAW: