• Kurt Angle On What He Wanted To Do With Jason Jordan & Chad Gable
On a recent episode of his podcast, Kurt Angle talked about his 2017 WWE return, including the storylines he was involved in.
He revealed that Jason Jordan, who's his (kayfabe) illegitimate son, was planned to be his WrestleMania 35 opponent, a spot that was eventually given to Baron Corbin due to Jordan's serious neck injury.
Jason Jordan has been out since early 2018 and has not returned to in-ring action since.
Angle then revealed that he wanted to be a World Champion and make a new version of Team Angle, with Jason Jordan & Chad Gable joining him as the Tag Team Champions.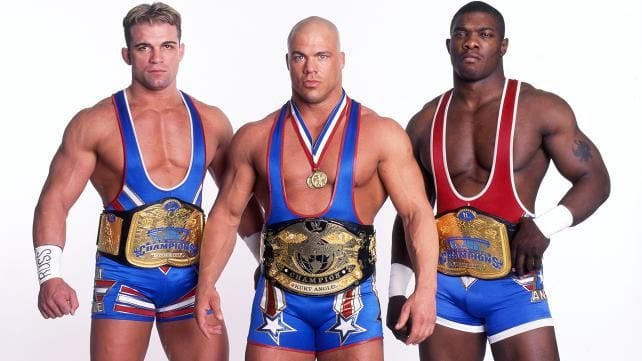 Here's what the WWE Hall Of Famer said:
"I was excited because I wanted to pair up with Jason and Chad when they were tag team partners.
I wanted to wrestle and I wanted to be the World Champion and have them be the Tag Team champions just like Team Angle.
I thought it made a lot of sense and they decided that I was going to have an illegitimate son and they weren't sure who it was going to be.
They decided to pick Jason over Chad, I'm not sure why, it might have been a politically correct move.
I was happy, I was excited about it because Jason was improving. He was on his way to main event status until he hurt his neck, that's when the program ended.
I was stuck high and dry without a partner for the next WrestleMania because that's who I was going to wrestle was Jason."
Also Read: Kurt Angle Names The Best In-Ring Worker He Ever Wrestled
WATCH: Hot Photoshoot Of Former WWE Diva Kaitlyn:
You can download our official WrestleFeed mobile app to check out more Wrestling news & Divas content. Tap here to download.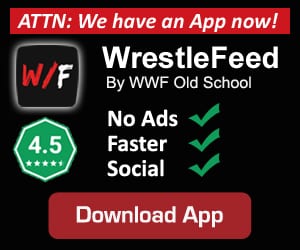 • Old School Wrestling Manager Celebrates His Birthday
Old School WWF/AWA Manager General Adnan aka "Sheik" Adnan Al-Kaissie (Real name: Adnan Bin Abdul Kareem Ahmed Alkaissy El Farthie) celebrates his 82nd birthday.
Adnan Al-Kaissie used to wrestle for several promotions during the 70s & 80s, but is mainly remembered for his time in Verne Gagne's American Wrestling Association from 1981 till 1989, where he also became a manager, a role that got him a job with the World Wrestling Federation in 1990.
He managed WWF Champion Sgt. Slaughter & Colonel Mustafa (The Iron Sheik) in 1991 and even teamed up with them in the main event of the "SummerSlam 1991" PPV.
HAPPY BIRTHDAY GENERAL ADNAN!