• Old School WCW Veteran Celebrates His Birthday
Old School WCW Veteran Chavo Guerrero Jr. celebrates his 49th birthday today.
He is the son of "Chavo Classic" Chavo Guerrero Sr., who passed away in 2017, and the nephew of "Latino Heat" Eddie Guerrero, who passed away in 2005.
Chavo Guerrero Jr. wrestled for Ted Turner's World Championship Wrestlim from 1996 until the company was sold to Vince McMahon and then continued to wrestle for the World Wrestling Federation (later known as WWE) until 2011.
His biggest accomplishments are winning the WCW Cruiserweight Championship (twice), the WWE Cruiserweight Championship (4x), the WCW World Tag Team Championship, the WWE World Tag Team Championship (twice) and most famously the ECW World Heavyweight Championship.
HAPPY BIRTHDAY CHAVO GUERRERO JR.!
• John Cena Says He'll Never Retire
During a recent interview with Good Housekeeping, 16 time WWE World Heavyweight Champion John Cena was asked about retirement from WWE and below is what Cena said:
"WWE is my family, they'll always be my family and none of any of this exists without them, and I will never forget that.
I don't think I'll ever retire, because I don't look at it like that…You don't retire from your family. I will never, ever stop waving the WWE flag…I don't think I'll ever separate myself from them.
As a 42-year-old, going to be 43 in April… I already know that I'm a little lighter, I'm a little slower, I'm not as strong, so all of the physical signs are like, 'I'm here, I'm here, I'm here. I can't lie to myself and say those things aren't happening. They are. And either I accommodate my performance, or just say, 'Hey, it's time to do something different'."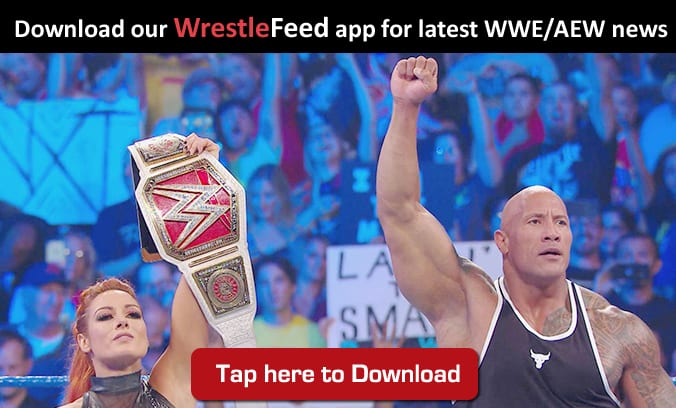 • Kurt Angle Says It's Hard To Watch WWE Right Now
During a recent interview with The Pop Break, WWE Hall of Famer Kurt Angle was asked about his transition from being a wrestler to becoming a backstage producer in WWE after retirement.
Below is what Angle said:
"Right now it's a little hard to watch. I mean when you make the transition from wrestling to retirement, you still want to be out there. So it's a little difficult, but I've been handling it pretty well. It keeps me busy."
WATCH: RAW Wrestler Alicia Fox Exposed Due To Wardrobe Malfunction: