Former WWF Champion Kurt Angle headlined tonight's WWE Hall of Fame Class of 2017 ceremony and was inducted by the 16 time World Champion John Cena.
As soon as Angle began his speech, a loud "one more match" chant started and Angle told the fans to give him some time as he's just arrived.
During his speech, Angle gaves various advice to the current wrestlers and one of them was talking chances with their personality. This led to Angle reminded the fans of his cowboy hat and his wig along with head gear: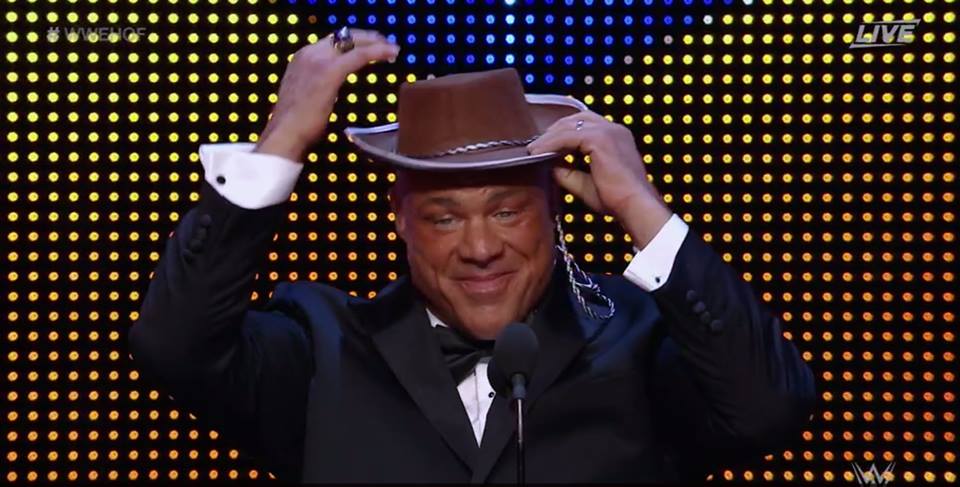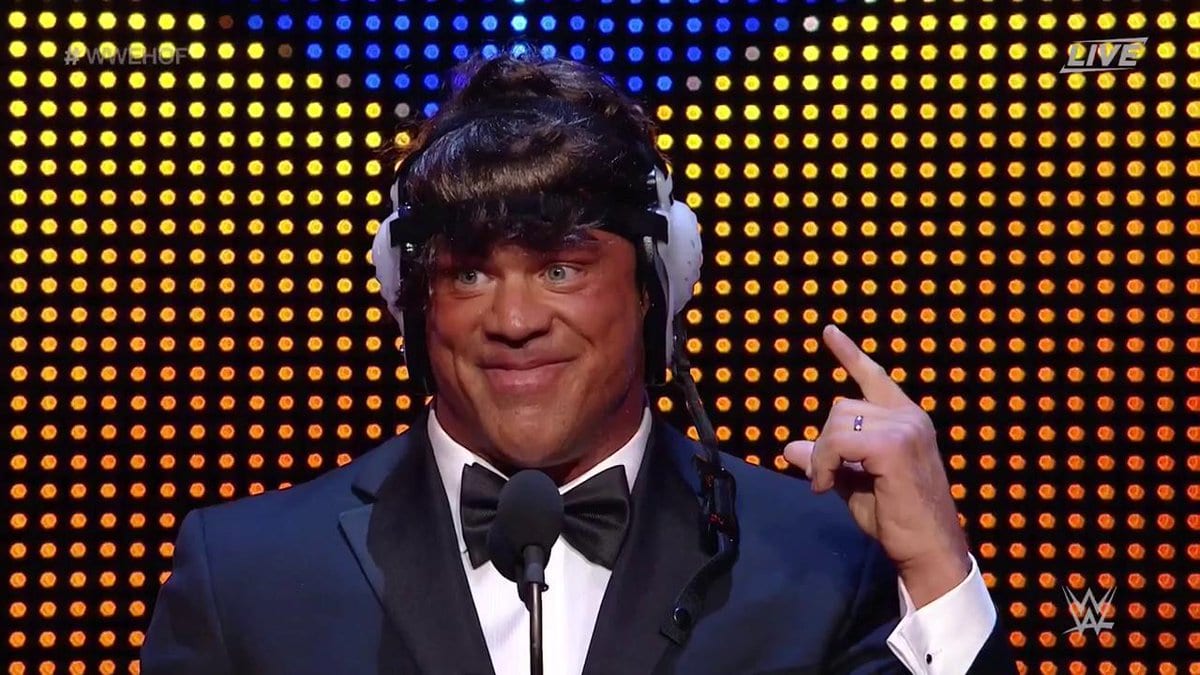 Also during his speech, Angle also sang a rap song which he sang during his feud with John Cena and "Sexy Kurt" which he sang during his feud with Shawn Michaels.
Angle ended his speech by having a milk bath: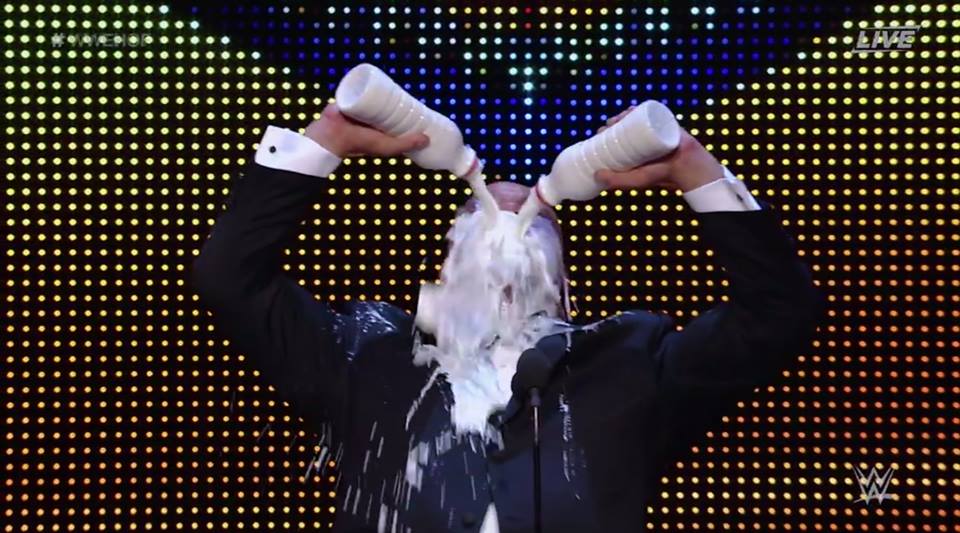 You can watch Angle's backstage moments, arrival and speech below: