Lacey Evans, whose real name is Macey Estrella-Kadlec, was born on March 24th 1990, in Georgia, USA. Before entering the world of professional wrestling, she served in the United States Marine Corps, where she reached the rank of Corporal. Her military background often played a significant role in her character development in WWE.
She signed with WWE in April 2016 and was assigned to their developmental territory, NXT. She began training at the WWE Performance Center and quickly caught the attention of fans and critics alike. Her persona as a "Lady of NXT," characterized by her elegant attire and vintage-inspired Southern belle demeanor, set her apart from other wrestlers.
Evans made her NXT television debut in 2016 and continued to compete and develop her character in the promotion. She engaged in feuds with various wrestlers, showcasing her in-ring skills and improving her overall presence.
In 2019, Lacey Evans was called up to WWE's main roster. She debuted on both the RAW and SmackDown brands, often appearing in segments and matches. Her character transitioned to a more assertive and confident persona, while still maintaining her Southern belle charm.
Throughout her time on the main roster, Lacey Evans was involved in storylines and rivalries with several prominent WWE Superstars, including Becky Lynch, Natalya, and Sasha Banks. Her wrestling style incorporated a mix of power moves and technical maneuvers.
Biggest Accomplishment of Lacey Evans in WWE
While she didn't win any Championship in WWE, she did main event the Extreme Rules 2019 pay-per-view, where she teamed up with Baron Corbin to lose to Seth Rollins & Becky Lynch in a match for the Universal Championship and the RAW Women's Championship.
Incident With Police
In 2019, Lacey Evans was pulled over by the Police for speeding on a Highway in Canada.
Lacey recorded this incident, where she insulted the Police Officer. You can watch it below:
1.Canada is terrible.🇺🇸
2. You know Exactly who I am.
3. You will be speaking to my lawyer. 💅👒 #YaNasty pic.twitter.com/EsqRSaj4iV

— Macey Estrella (@LimitlessMacey) September 21, 2019
Lacey later revealed that this was a planned stunt, agreed upon by both parties, to promote a WWE Live Event in Edmonton.
WWE Departure
Lacey Evans left WWE in August 2023, after having a 7 year run in the company. As of this writing, it is not known if Lacey asked for her release or if her contract expired.
The WWE Creative Team basically had nothing good for her ever since her return from pregnancy.
They kept changing her character and nothing worked. Many fans feel that her original character was the best and shouldn't have been changed.
Lacey Evans plans to join OnlyFans
She is known for posting revealing photos on Social Media. Now, with WWE no longer controlling her, she plans to make money with her revealing content (just like Mandy Rose) by joining OnlyFans (tap here to know more).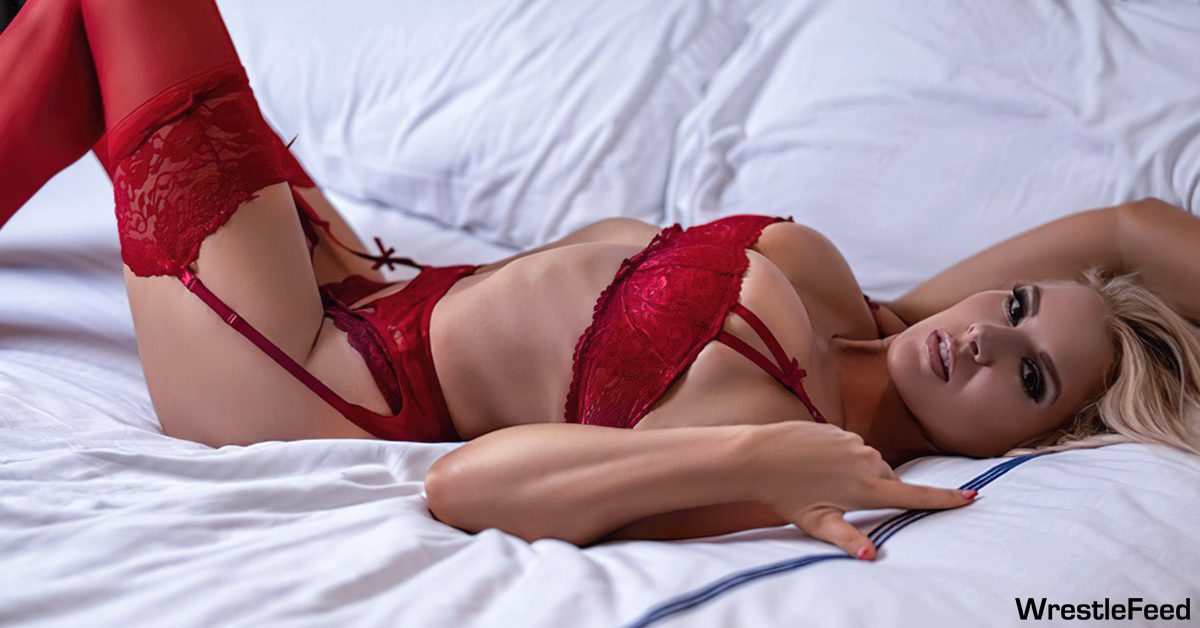 When Lacey Evans broke WWE's PG rule
WWE programming became TV-PG in mid-2008. Despite that, Lacey had a big non-PG moment during her entrance at the Extreme Rules 2019 pay-per-view.
You can watch it below: