• Old School WWF Veterans Celebrate Their Birthday
Old School Wrestling Veterans The Harris Brothers (Twin brothers Don & Ron Harris) celebrate their birthday.
They first made a name for themselves as The Bruise Brothers in Memphis, Smoky Mountain Wrestling and Extreme Championship Wrestling, before they joined the World Wrestling Federation in January 1995 as The Blu Brothers, Jacob & Eli Blu.
In 1996, they were repackaged as The Grimm Twins, Jared & Jason, a gimmick that didn't last very long, but in 1997 they became known as Skull & 8-Ball, members of The Disciples of Apocalypse in 1997.
After being released in 1999, they joined Ted Turner's World Championship Wrestling, where they ended up as members of the nWo 2000 faction.
HAPPY BIRTHDAY RON & DON HARRIS!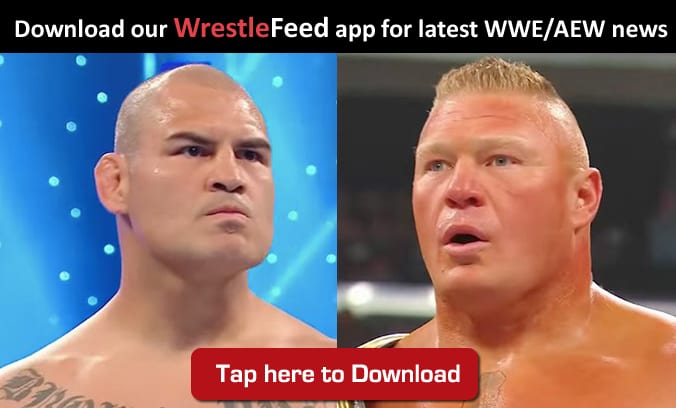 • Latest Update Regarding CM Punk – WWE Backstage
During a recent interview on Collider Live, former WWE Champion CM Punk confirmed that he's in contact with FOX for the "WWE Backstage" talk show on FS1.
Below is what Punk said:
"Yeah I did it. I'm very much in a position where, 'Well come talk to me.'
My agents just called me and FOX is throwing everything at this because they spent a lot of money on this and they're all in to make it work. Originally I thought it was a WWE thing, so I was just like, 'meh, no.' But then they said, 'this is FOX.'
I'm open to anything. If they come to me with, 'Hey we want you to wrestle,' I'll say, 'um, I'm not interested'.
I've grown so much as a person and I look back at all the stuff and I don't need it. I don't need the confrontation and I don't need the drama. But I'm a businessman. I also put my morals and my integrity above business deals.
If you want me to do anything, well OK, come talk to me but don't waste my time."
In an update to this, Fightful is reporting that FOX has dropped the idea of hiring Punk for WWE Backstage:
"Punk's tryout went well and he impressed the Backstage team, but it was left in the hands of higher ups at Fox that seemed like they'd 'moved on' as recently as this week. Nothing is concrete in that regard, though."
WATCH: Carmella Exposed With A Super Hot Wedgie: