• Reason Behind WWF Legend Not Working Greatest Royal Rumble Despite Being Originally Advertised Revealed
Old School WWF Legend The Big Show was originally advertised to work the 50 man Royal Rumble match at the Greatest Royal Rumble event, but as we noted prior to the event, he was pulled from the match.
According to Dave Meltzer of the Wrestling Observer, Big Show (who underwent a right hip surgery last year) injured himself 3 weeks ago and this resulted in him not working the Greatest Royal Rumble event.
No word yet on how seriously Big Show got injured.
• Titus O'Neil Gets A T-Shirt For His Greatest Royal Rumble Botch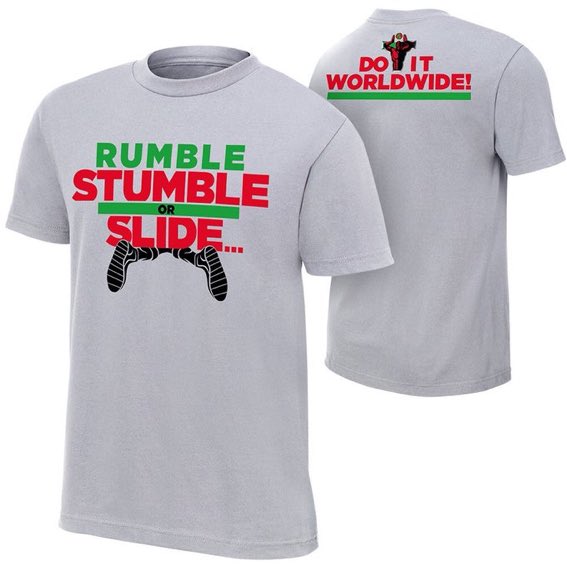 • Leaked Production Sheet For Backlash 2018 Shows Non-Title Match As Tonight's Main Event
A photo of the production sheet for tonight's Backlash 2018 PPV as gone viral and if you zoom into it, the non-title match between Roman Reigns & Samoa Joe is listed as the main event of the show.
The production sheet also lists an impromptu musical performance from RAW Superstar Elias.
Below is the order of matches/segments for tonight's show, according to this production sheet:
1. Seth Rollins vs. The Miz (Intercontinental Championship)
2. Nia Jax vs. Alexa Bliss (RAW Women's Championship)
3. Jeff Hardy vs. Randy Orton (United States Championship)
4. Elias' musical performance
5. Daniel Bryan vs. Big Cass
6. Carmella vs. Charlotte Flair (SmackDown Women's Championship)
7. AJ Styles vs. Shinsuke Nakamura (No DQ Match For The WWE Championship)
8. Braun Strowman & Bobby Lashley vs. Kevin Owens & Sami Zayn
9. Roman Reigns vs. Samoa Joe
Below is a photo of the production sheet: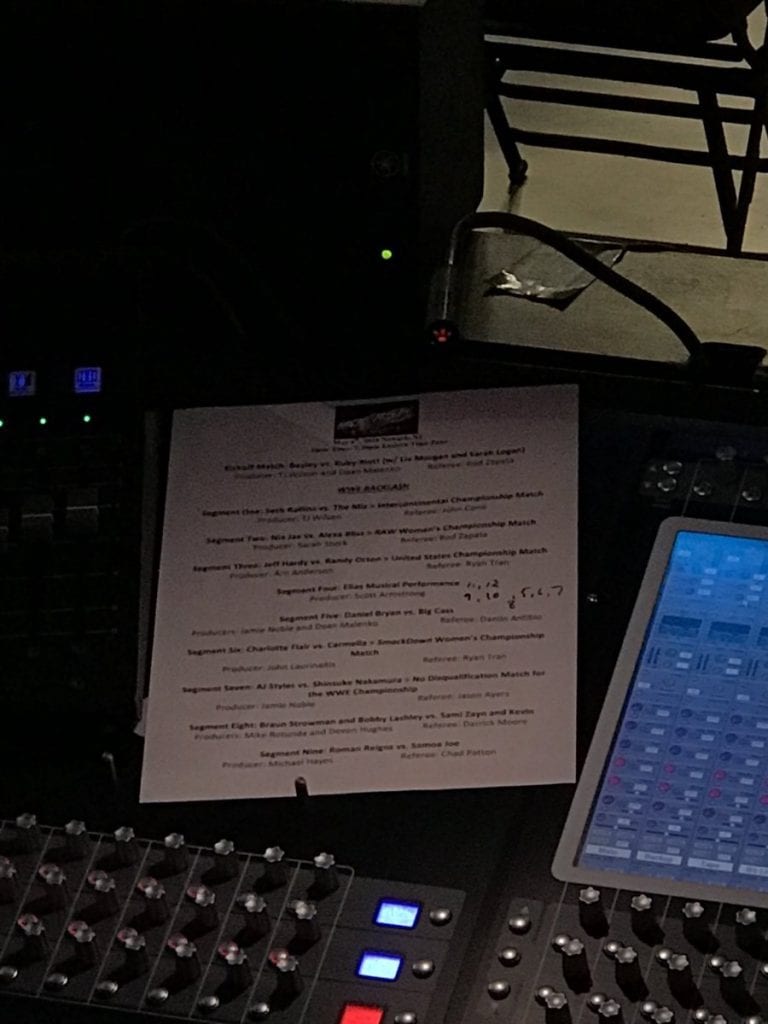 It was previously thought that Styles vs. Nakamura for the WWE Title would be tonight's main event, but that doesn't look to be the case anymore.