According to PWInsider, Old School Territory Wrestling Promoter & legendary French-Canadian wrestler Emile Duprée (father of WWE Ruthless Aggression Era Veteran René Duprée) has passed away at the age of 86.
Emile made his in-ring debut in 1955 until his final match in 1988.
By 1977, he founded his own promotion, Atlantic Grand Prix Wrestling, that was later renamed Grand Prix Wrestling.
Emile was the owner until 1986, but stayed there as the President till 2001.
His promotion did shows in several parts of Canada, including Moncton (New Brunswick), Halifax (Nova Scotia) and even Quebec (Ontario).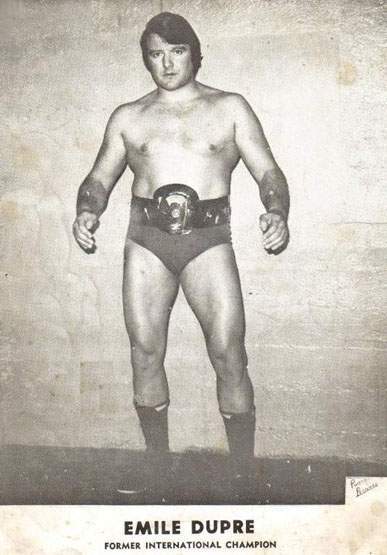 James, the co-host René Duprée's podcast, announced the following:
"James Here,
With a heavy heart, I have to share the news that Rene's father, Emile Dupree, has sadly passed away today at the age of 86.
Emile (Born Emile Goguen, 20th October 1936 in his beloved town of Shediac, New Brunswick) began wrestling back in the 1950s & wrestled many fellow wrestling legends such as Dusty Rhodes, Killer Kowalski, Arnold Skaaland, Pat Patterson, 'Classy' Freddy Blassie, Rocky Johnson, Leo Burke, The Cuban Assassin & many others, as well as running his own territory 'Gran Prix Wrestling' which saw the likes of Andre the Giant, Ric Flair, Randy Savage, Harley Race, Edge & Christian wrestle there.
Before retiring & watching his son René carry on his legacy by becoming a multiple time Champion in WWE & Japan.
He'll be remembered as one of the great wrestlers & promoters from the territory days & also a beloved Husband, Father & Grandfather.
Rest in Peace Emile."
We extend our condolences to Duprée's family, friends and fans.
REST IN PEACE EMILE DUPREE
October 20, 1936 – September 17, 2023
Also Read: The Oldest Wrestler In The World Has Passed Away
WATCH: Lex Luger Walks Again (July 2022):