• ON THIS DAY IN ECW HISTORY (November 8, 1997) – ECW Hardcore TV
On this day in 1997, Paul Heyman's Extreme Championship Wrestling aired another episode of their weekly TV show 'ECW Hardcore TV'.
You can find the card below:
Interview w/ Rick Rude
Promo By Shane Douglas And Francine
Shane Douglas vs. Sabu vs. Tommy Dreamer
Promo By Shane Douglas & Francine
Promo By Bam Bam Bigelow
Promo By Chris Candido
Interview w/ The FBI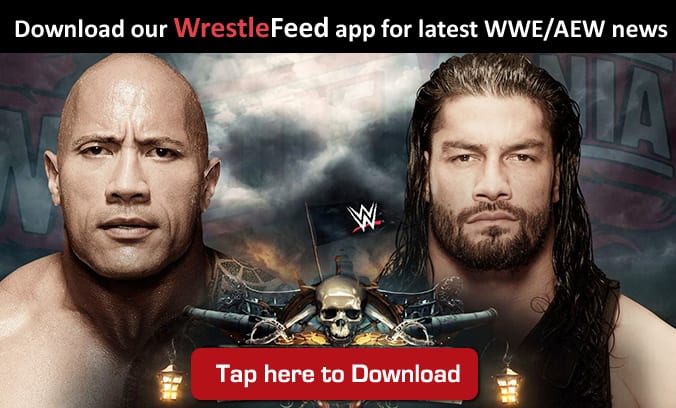 • Low Attendance Issues At AEW Dynamite (Photos), AEW Tag Champion Scorpio Sky Talks About His Past Homophobic Comments
This week's episode of AEW Dynamite wasn't sold out and half the building was tarped off.
Below are some photos:
So no one wants to talk about how half the building was tarped off for last night's #AEWDynamite. If this was a WWE show it would have been all over every website. pic.twitter.com/qc3NvJMfI4

— Tim Jarrell of PWUnlimited (@TimmyBuddy) November 7, 2019
So I'm at #AEWCharlotte most of the main camera side is tarped off pic.twitter.com/jXeLoxT2bN

— Johnny Appleseed (@VRKurosawa) November 7, 2019
A pic from my cousin at the show tonight. As you can see a lot is taped off across the ring but so far this crowd is ?. Also, they're coming to Mississippi on Jan 8th 2020….I think I'm going to have to go to this. Yeah? #AEWDynamite pic.twitter.com/NcrdZ0zrUN

— The MonsterCast (@RealMonsterCast) November 7, 2019
Jesus Did AEW learn anything from WWE about attendance https://t.co/PXjcpS3nGu

— Jay Network (@JayNetwork2) November 7, 2019
AEW claims to be an alternative, then copies Smackdown's attendance.

Disgusting. https://t.co/uxTHc45udn

— ?Christmas Tap ? (@wiretap804) November 7, 2019
Speaking of AEW, AEW Tag Team World Champion Scorpio Sky talked about his past homophobic comments during an interview with Chris Van Vliet.
Below is what Sky said:
"I had some bad decisions that I made where I said some things on Twitter that I shouldn't have said that were very, very inappropriate and ignorant, actually, and it came off as homophobic, and that's a very down point of my career, something I look back on with a lot of regret and at the same time though, I learned a lot from it and I definitely can look back, here we are, this is almost going on ten years later.
I've learned a lot from it and I'm definitely a different person now than I was then, and I learned that there is certain language that is completely unacceptable and not only in the public eye, but in your personal life as well, and so, it's a situation that I'm very embarrassed about and I look back with a lot of regret but at the same time, I learned from it and became a better person and a more understanding person.
There was a situation where not too long after we signed with AEW, someone tweeted at Nyla Rose and Sonny Kiss, and they said, 'How do you feel about having this guy in the company' and, you know, I don't care if someone takes a shot at me, but to try and make someone else feel uncomfortable, I thought was kind of a real low shot.
So I reached out to them. I didn't really know them that well at the time but I reached out to them. I said, 'Hey, I had some things that I said almost ten years ago that I'm very embarrassed about and it was very ignorant and very inappropriate and I'm a different person today than I was then and I never want you to feel uncomfortable around me and we can always talk', and they couldn't have been more understanding and open and in my corner and to this day, the three of us are just great close friends.
It's been almost 10 years and, you know, I can't say it enough: I'm a different person. I look back at those tweets. I embarrassed myself. I embarrassed my family. It's one of those things where I'm going to have to live with it for the rest of my life. I'm going to look back when I'm 70 years old, the same way I do now, and think 'what an idiot.' Not an idiot for saying it publicly, but an idiot for just saying it… that is wrong in itself. That's something you just definitely can't do.
There's so much pain and anguish behind that word, and people that have really suffered the same way that my people have suffered. I like to think about is as we are all human beings and if your people suffered and my people suffered and we're all in this together. Life is hard enough. We don't need to make it harder on each other."
WATCH: Bayley's Buns Visible In A See Through Dress: