During last night's episode of RAW, Vince McMahon, Triple H and Stephanie McMahon announced the first ever all-women's PPV event for October 28 titled 'WWE Evolution'.
Stephanie noted that 50 women will compete on the PPV and that women's division matches from RAW, SmackDown Live, NXT and NXT UK will take place on the PPV. Also, the finals of the Mae Young Classic will also take place at this PPV.
It should be noted that WWE has also announced WWE Hall of Famers Trish Stratus, Lita & Beth Phoenix for this event.
Below is what WWE posted about this:
Stephanie McMahon announces WWE Evolution, the first-ever all-women's pay-per-view set for Oct. 28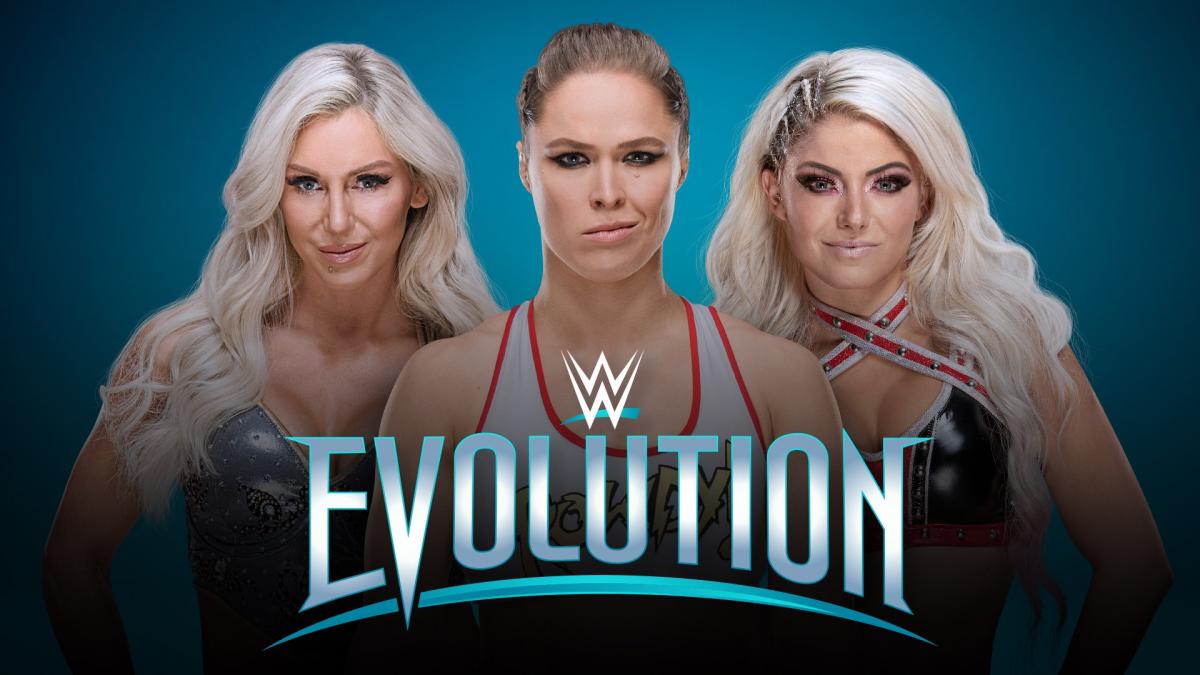 "On Monday Night Raw, WWE Chief Brand Officer Stephanie McMahon announced the formation of WWE Evolution, a groundbreaking all-women's exclusive pay-per-view event that will take place on Sunday, Oct. 28, at 7 p.m. ET from NYCB LIVE, home of the Nassau Veterans Memorial Coliseum in New York. The event will stream live on WWE Network and be available on pay-per-view around the world, featuring Women's Championship Matches from Monday Night Raw, SmackDown LIVE, NXT and NXT UK, as well as the finals of the all-women's tournament, Mae Young Classic 2018.
"Because of all of you, men and women using your voices for change, we are able to provide the platform to show the world that women can do anything and be anything they want to be," McMahon said on Raw. "Because of all of you, we are able to stand here and make another first-ever announcement. On October 28, over 50 women, then, now and forever, will participate in an event called Evolution, and that event — I am privileged to announce — will be the first-ever all-women's pay-per-view."
"Three years ago, our fans demanded a change with the hashtag, #GiveDivasAChance, and an evolution started," said Paul "Triple H" Levesque, WWE Executive Vice President, Talent, Live Events & Creative. "Since that time, our female Superstars have overdelivered in every opportunity presented to them, and I expect nothing different during our first-ever all-women's pay-per-view event."
Every woman on the roster will be on hand, including Ronda Rousey, Charlotte Flair, Alexa Bliss, Sasha Banks, Carmella, Nia Jax and Asuka, as well as WWE Hall of Famers and Legends Trish Stratus, Lita and many more."
You can watch this segment from RAW below:
As we noted before, the Dirty Sheets previously reported that one of the main reasons behind WWE doing an all-women's PPV (apart from their agenda to push the Women's Evolution for mainstream attention) is to avoid getting heat when WWE does another show in Saudi Arabia later this year where only the male WWE wresters are allowed to compete.