• Mandy Rose Comments On The Deaths Of Her Brother & Sara Lee In The Same Week
As we noted before, the brother of WWE NXT Women's Champion Mandy Rose passed away this week.
Richard Michael Saccomanno was 40 years old.
Below is what she wrote about this tragic news on Facebook:
"It's still such a bad dream and I can't believe that I'm even posting this right now. We are so deeply saddened that my amazing brother Richie is no longer with us.
Richie will now forever be my guardian angel and we will always keep him so close to us at all times.
My heart is so broken, I pray that this pain will go away but right now we have to remember all the good times.
We will meet again one day my brother I love you so much. Rest in Peace."
Below is a photo of them together: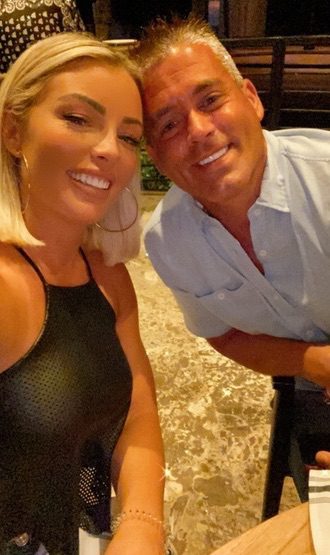 Mandy also wrote the following about Sara Lee's death (who she competed with on Tough Enough in 2015) on her Instagram story:
"Such a heartbreaking week. Still can't wrap my head around it all. But Sara may you Rest In Peace, you were always the sweetest person with a huge heart.
Pray for Sara's family as I know what they are going through right now. It's unimaginable and no words can explain."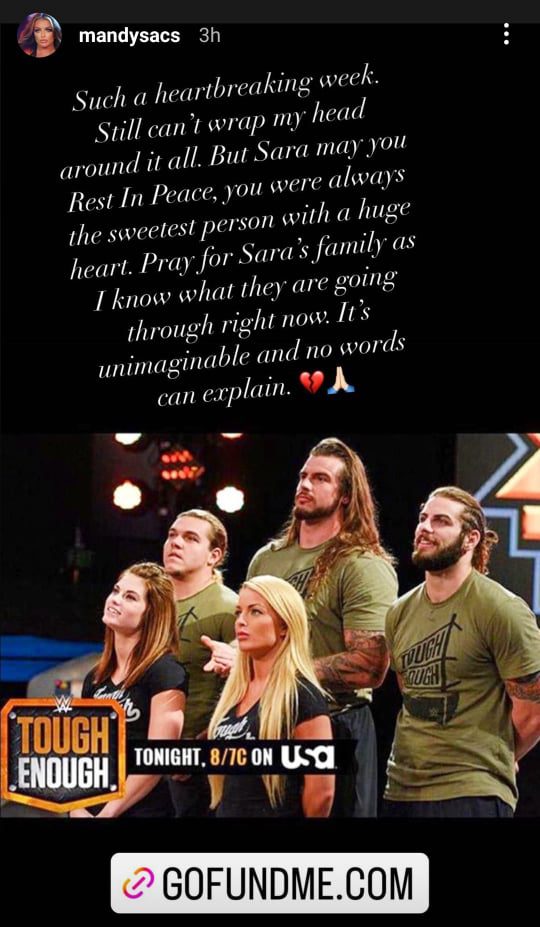 Also Read: Former WCW Wrestler Was Shot Dead 21 Years Ago
WATCH: Lex Luger Walks Again (July 31, 2022):
• Old School WrestleMania Celebrity Celebrates Her Birthday
Old School WrestleMania Celebrity Rona Barrett celebrates her 86th birthday today.
Rona Barrett made a name for herself as a broadcaster, host and co-host of various TV shows for several different TV stations during the 60s, 70s & 80s.
In 1990, she became a one-night-only guest interviewer for the World Wrestling Federation at their biggest event of the year, the WWF WrestleMania VI pay-per-view.
HAPPY BIRTHDAY RONA BARRETT