• Mandy Rose Explains Why She Rates Fans' D**k Pics
Mandy Rose held the NXT Women's Championship for 413 days, before she lost it to Roxanne Perez on December 13th 2022.
She was released from WWE the very next day over the explicit nature of her FanTime (similar to OnlyFans) content.
On a recent episode of former WWE interviewer Renee Young's weekly 'The Sessions With Renee Paquette' podcast, Mandy Rose admitted that she is actually rating d**k pics, that fans send her, because they would do it anyway, so she chose to monetize it.
Here's what the former WWE Superstar had to say:
"Oh, you caught me for a loop on that one. It is a thing, I will say that. It's definitely a thing, it's crazy.
I mean, we all get them (d**k pics) in the DMs, so you know what? I might as well make the most of it."
Mandy then revealed that she expected leaks of her premium content to come up sooner or later.
Here's what she said:
"So it didn't seem like I was out of my comfort zone, I felt like comfortable, I wouldn't you know, I wouldn't do something that I would feel uncomfortable.
I feel like it would show too, like you know, I just, I wouldn't be OK with it and nowadays with social media like I say it and yeah was I taking a little bit of a risk, people might say, yeah I was, because of course with screenshotting and everything else, like your stuff's gonna get out eventually, right, so I can't put something out later and be so mad, that it leaked or something, because it's bound to happen and I would look like an idiot."
Rose also spoke about her fiancé Tino Sabbatelli supporting what she's doing, and had the following to say about him:
"So he's just very comfortable and he's very supportive and knows that it's lucrative for me. Of course, there are lines we draw though. Like, he's not okay with me going out there and showing you know full nudity, not that I will do that, but I show him stuff, we go through things together."
Also Read: "I didn't fire her. I can't fire anybody" – Shawn Michaels On Mandy Rose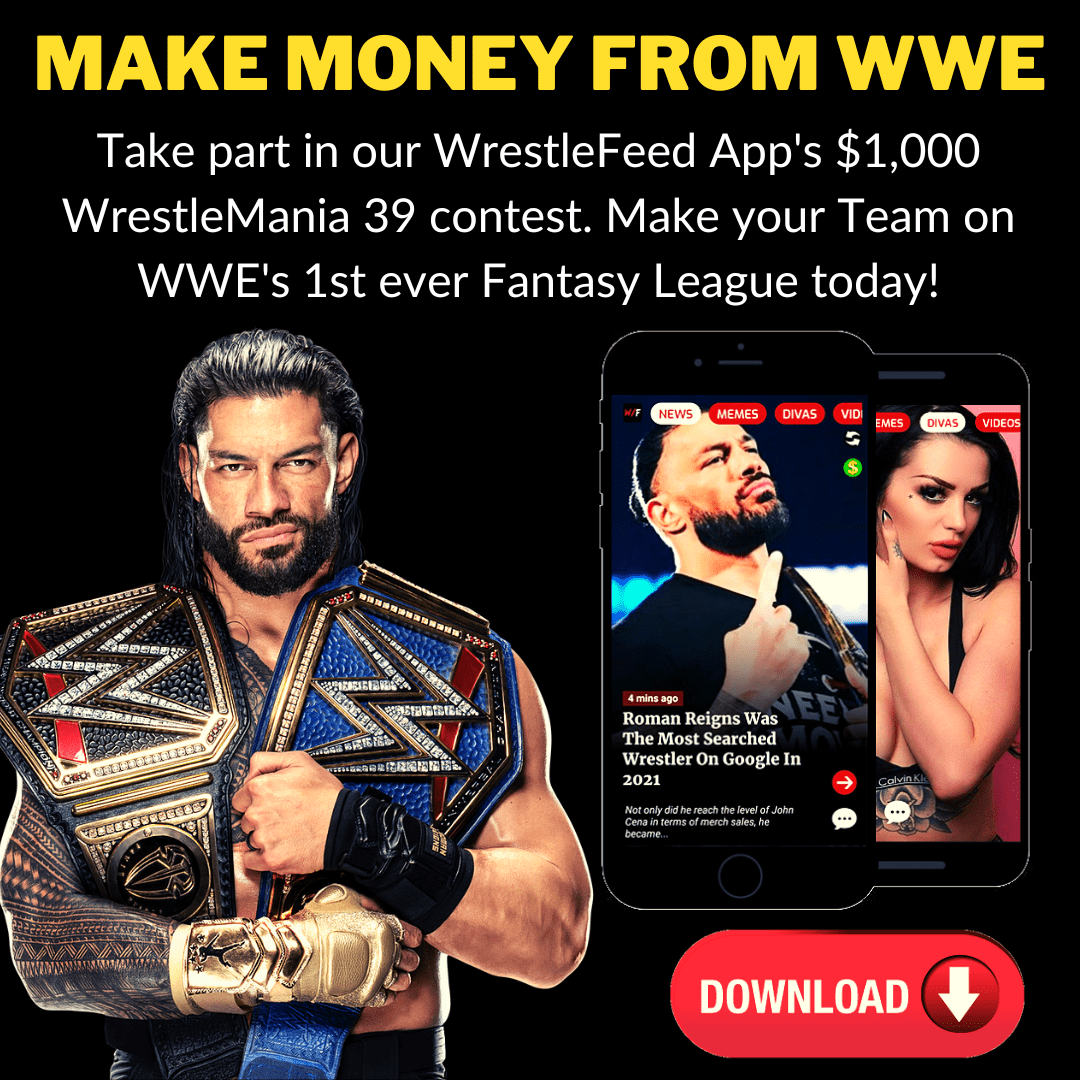 • Old School WWF Legend Would Have Celebrated His Birthday
Today would have been the 68th birthday of Old School WWF Legend Jim "The Anvil" Neidhart.
After touring the NWA territories for a while, he joined the World Wrestling Federation in early 1985 and was soon paired with Bret "The Hitman" Hart as a Tag Team that ended up becoming one of the greatest teams in professional wrestling history, The Hart Foundation.
They teamed until 1991, when both Jim and Bret went on to concentrate on their singles careers, but Neidhart soon ended up teaming with Bret's younger brother Owen Hart as 'The New Foundation', a team that didn't last very long but was eventually continued in 1994 & 1995 when they were both heels.
Jim returned to the WWF for a short stint in 1996, portraying the masked wrestler "Who", but eventually had his last major run with the World Wrestling Federation in 1997, when he was a member of the 'Hart Foundation' faction, alongside Bret Hart, The British Bulldog, Owen Hart & Brian Pillman, before jumping ship to WCW in early 1998.
Neidhart was married to Ellie, a sister of Bret & Owen, and their daughter – as seen on WWE's reality show 'Total Divas' – is WWE Veteran Natalya.
In 2019, The Anvil was posthumously inducted into the WWE Hall of Fame as one half of The Hart Foundation.
HAPPY BIRTHDAY & † REST IN PEACE
February 8, 1955 – August 13, 2018