• On This Day In Pro Wrestling History (November 22, 1982) – WWF MSG House Show
On this day in Pro Wrestling history on November 22, 1982, the World Wrestling Federation held a televised house show in the world's most famous arena, Madison Square Garden in New York City, New York.
The results can be found here:
Curt Hennig wrestled Eddie Gilbert to a time-limit-draw
Special Delivery Jones defeated Swede Hanson
WWF Junior Heavyweight Title: Tiger Mask I (C) defeated Jose Estrada
2 Out Of 3 Falls: Little Brutus & Sky Low Low defeated Frenchy Lamont & Little Joey
WWF World Heavyweight Title: Bob Backlund (C) wrestled Billy Graham to a double-DQ
Salvatore Bellomo defeated Mr. Fuji via DQ
WWF Intercontinental Title: Pedro Morales (C) defeated Buddy Rose
Jimmy Snuka defeated Captain Lou Albano
Ray Stevens defeated Chief Jay Strongbow
Jules Strongbow defeated Charlie Fulton
2 Out Of 3 Falls: Rocky Johnson & Tony Garea defeated Mr. Saito & Riki Choshu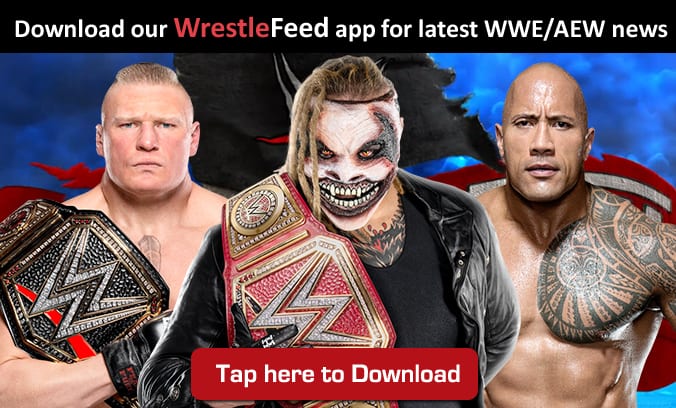 • Mark Henry Reacts To Jim Cornette's Recent Controversial Remark
During a recent match between NWA World Heavyweight Champion Nick Aldis and Trevor Murdoch on NWA Powerrr, Jim Cornette said the following on commentary:
"Trevor Murdoch is the only person who can strap a bucket of fried chicken to his back and ride a motor scooter across Ethiopia. Trevor Murdoch can take care of himself!"
Cornette got a lot of heat for this comment on Social Media and he had to resign from NWA.
During a recent interview with TMZ Sports, WWE Hall of Famer Mark Henry was asked to comment on this situation and below is what "The World's Strongest Man" said:
"It just hurts, man. As much as I can say, I'm disappointed and I hope that he can try to fix this. But, some people just don't like people of color.
I would say, 'Jim … please apologize, and mean it. And if you don't mean it, then go all the way Darth Vader and tell us you just don't like black people.' At least I know who you are. And, then I can get rid of this feeling that I have in my heart. It's like having your mother or father disown you. I feel like a sense of mourning.
Prior to all of this, the relationship that I had with Jim Cornette has been really, really good. He taught me a lot about pro wrestling. He allowed me into his home to look at his archive. He helped me to be the wrestler that I became. And, I probably wouldn't have been the guy without him.
But, it is very, very hurtful. And, I don't get emotional about much, but I feel a sense of loss."
WATCH: You Wouldn't Wanna Miss This Super Hot Video Of Mandy Rose's Buns: