• On This Day In Pro Wrestling History (November 6, 2003) – Old School Attitude Era Veteran Passed Away
On this day in 2003, we lost Old School Attitude Era Veteran Crash Holly (Real name: Mike Lockwood) at the young age of 32 due to a heart attack due to a drug overdose.
As the kayfabe cousin of fellow WWF Veteran Hardcore Holly, Crash Holly wrestled for the World Wrestling Federation (later renamed World Wrestling Entertainment) from 1999 till 2003.
He won the WWF Hardcore Champion 22 (!!!) times between 2000 and 2002 and is also a former WWF Tag Team Champion, WWF European Champion and WWF Light Heavyweight Champion.
† REST IN PEACE CRASH HOLLY
August 25, 1971 – November 6, 2003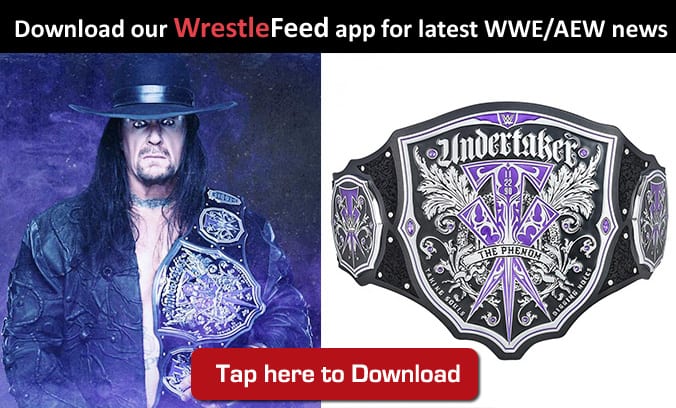 • Mordecai On Plans For Him To Face The Undertaker At WrestleMania
During a recent appearance on Wrestlezone Radio, former WWE wrestler Mordecai (Kevin Thorne) talked about the origin of his gimmick, plans for him to face The Undertaker at WrestleMania & more.
Below are the highlights:
On the origin of his Mordecai gimmick:
"Jim Cornette decides 'hey, I've got this idea, I'd really like it if you could be Seven, and I think it'd be really cool.' Kind of a semi-psycho stalker, a religious zealot. Seven and the seven deadly sins were really Mordecai before Mordecai happened. It's kind of how Mordecai should have been. It was kind of a religious zealot.
My dad was deacon of the church, taught Sunday school, all that stuff. A lot of my upbringing was Catholic. To me, the fire and brimstone message is a cool way to go after people. You're trying to cast the sins of the world off of people by you yourself being a sinner.
We were scheduled to do the Mordecai vignettes in a church. I was going to be punching through the confessional and ripping somebody through. At the last second, the archdiocese changed and basically said no, we're changing our minds and we're not going to let you do that, and that's how we ended up back in the studio. It was 'coulda / woulda / shoulda.'
Everything happens for a reason, and for some reason, I just wasn't meant to be Mordecai. I think it could have happened, it would have been awesome, but it didn't completely pan out."
On if there were plans for him to face The Undertaker at WrestleMania 21:
"100%. I was in catering and the production meeting was right next door. Vince and everyone was coming out. Taker came out with Vince and he looked across at me and you could tell that I'd done well, we'll just put it that way. He just gave me that nod, and it was definitely geared for that, probably going to go for a while.
I think if I had been seasoned a bit more, I wouldn't have been an idiot, the sky would have been the limit. If Mordecai would have happened after Kevin Thorn, this conversation would be different. I wouldn't be in real estate, I'd be main eventing WrestleMania. It'd be an entirely different story now."
WATCH: Fan Tries To Touch Sasha Banks' Butt: