• Natalya Says Touching Zack Ryder's Junk Was The Most Iconic Moment Of Her Career
It's been 5 years since Natalya accidentally touched Zack Ryder's junk during a backstage segment.
This happened on the road to Survivor Series 2017, during a brawl between the RAW and SmackDown rosters.
You can check it out below: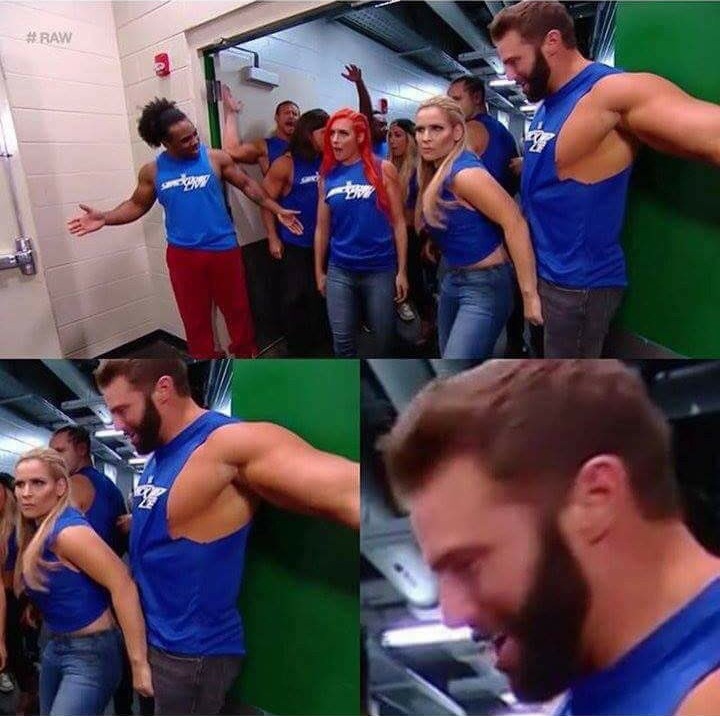 A fan reminded Natalya of this on Twitter and Nattie replied:
"My most iconic moment! 🤦‍♀️ 😩😂😜"
Also Check Out: Natalya Posts New Mind-Blowing Bikini Photos
WATCH: Natalya's Sister Appears Without Clothes In New Video
• On This Day In Pro Wrestling History (November 17, 2002) – WWE Survivor Series 2002
On this day in Pro Wrestling history on November 17, 2002, World Wrestling Entertainment aired 'WWE Survivor Series 2002' LIVE on PPV from the Madison Square Garden in New York, New York.
The PPV theme song of this dual brand (WWE RAW & WWE SmackDown!) pay-per-view was "Always" by the band 'Saliva'.
The main event featured the first Elimination Chamber match in Professional Wrestling history.
Here are the results:
Elimination Tables Match: The Dudley Boyz & Jeff Hardy defeated 3-Minute Warning & Rico
WWE Cruiserweight Championship: Billy Kidman defeated Jamie Noble (c)
Hardcore Match – WWE Women's Championship: Victoria defeated Trish Stratus (c)
WWE Championship: Big Show defeated Brock Lesnar (c)
Elimination Match – WWE Tag Team Championship: Los Guerreros defeated Edge & Rey Mysterio (c) and Chris Benoit & Kurt Angle
Elimination Chamber – World Heavyweight Championship: Shawn Michaels defeated Booker T, Chris Jericho, Kane, Rob Van Dam and Triple H (c)