• OLD SCHOOL VIDEO HISTORY (November 26, 1985) – WWF Prime Time Wrestling
On this day in 1985, the World Wrestling Federation aired an episode of their weekly TV show 'WWF Prime Time Wrestling'.
It featured pre-taped matches, interviews & storyline segments on the road to the 'WWF WrestleMania 2' PPV.
The card can be found right here:
– Canadian Heavyweight Champion Dino Bravo vs. Nikolai Volkoff (11/10/85; Maple Leaf Gardens)
– Tiger Chung Lee vs. Jose Luis Rivera (11/10/85; Maple Leaf Gardens)
– Tony Parisi vs. Ron Shaw (11/10/85; Maple Leaf Gardens)
– King Tonga vs. Terry Gibbs (11/10/85; Maple Leaf Gardens)
– Cousin Junior vs. Moondog Spot (11/10/85; Maple Leaf Gardens)
– Bret Hart & Jim Neidhart vs. Tony Atlas & Ivan Putski (11/10/85; Maple Leaf Gardens)
• Nia Jax Makes A Joke Using Footage Of Her Injuring Becky Lynch
Former RAW Women's Champion Nia Jax has turned into a mega heel ever since she broke SmackDown Women's Champion Becky Lynch's nose with a punch.
WWE has even started calling Nia Jax "The Face Breaker".
With that being said, many fans aren't happy with what Nia did and aren't holding back on calling her a terrible wrestler.
Apparently, RAW Superstar Sasha Banks agrees with those fans.
An Instagram page posted a photo of a fan sign that read the following:
"Nia! I feel compelled to stress that we are not booing because of your effective heel work. We are booing because you are simply awful."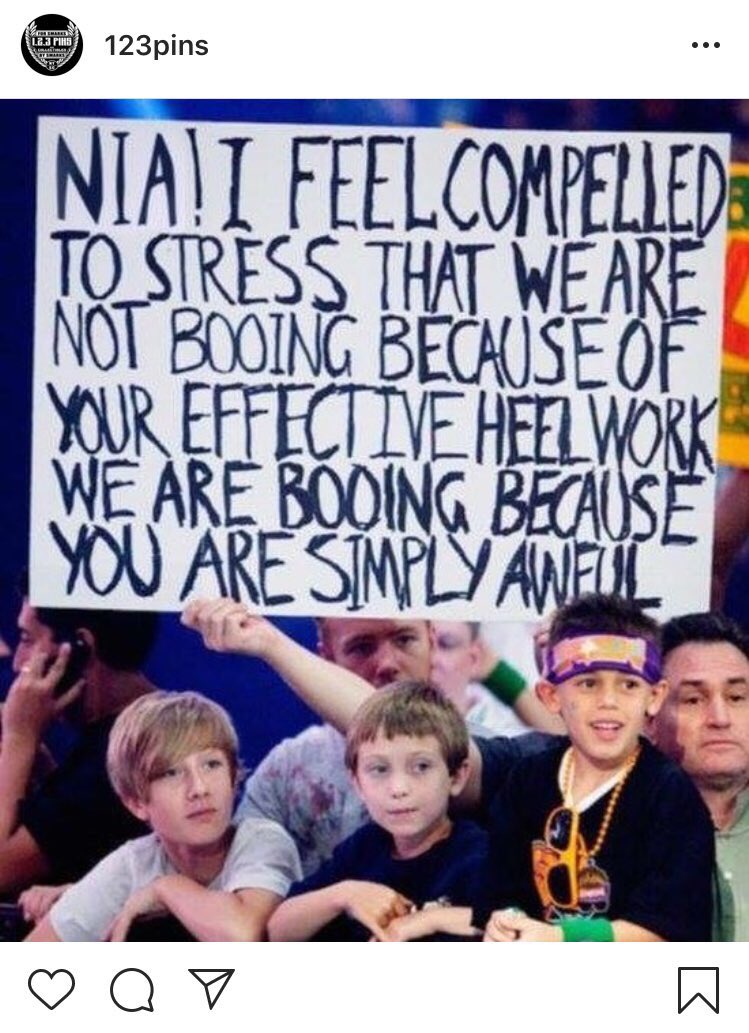 Sasha Banks went on to like this Instagram post, thus hinting that she agrees with what the fans think about this matter: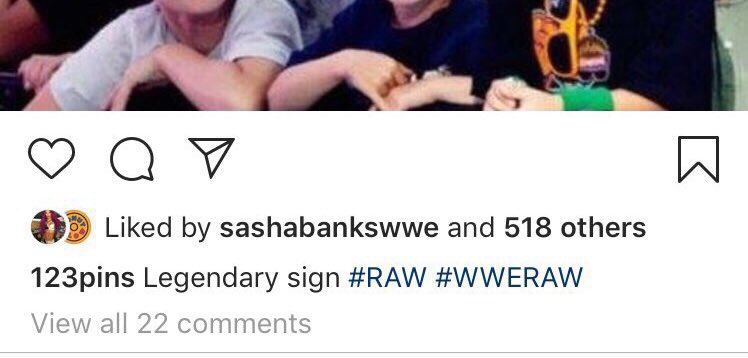 Nia fired back at fans by tweeting the following:
Imagine being able to put ur phone down for 2 days & enjoy quality time w/fam & friends w/o needing to post it for VALIDATION. Oh wait, you TROLLS don't know what it means to have genuine relationships?! Stay mad at my success #Facebreaker #SoleSurvivor

— ? (@NiaJaxWWE) November 24, 2018
A fan tried to make fun of Nia by photoshopping a photo of her.
You can check it out below:
— Clive Pelton (@ClivePelton) November 25, 2018
Below is what Nia tweeted after seeing this photo:
Hahahahahaha!!! Well I still look SEXY AF…. hate comments below ?? ya you can even call me an "Irish" Jax too ?? ? https://t.co/V8lGqY48Lp

— ? (@NiaJaxWWE) November 25, 2018
Nia has now decided to troll fans. She made a joke by using footage of her injuring Becky Lynch with a punch and you can check it out below:
This cold Milwaukee weather hitting me like…? pic.twitter.com/lOcykQ5xiK

— ? (@NiaJaxWWE) November 26, 2018