Vince McMahon is 78 years old and he recently underwent a major spinal surgery.
Prior to WWE's sale to Endeavor finalizing this past Tuesday, WWE President Nick Khan was interviewed by Bill Simmons, where Nick was asked about Vince's health.
Below is what Nick said:
"Look, assume that he is doing it faster than he should be doing it. Which, one might say, 'Hey, slow down, slow down!' But again I don't think, to the Vinces, to the Danas of the world, anything is slowing down, so he's progressing very well.
It was a major back surgery. He's back on his feet, and again, this is gonna air on this Tuesday of the bell ringing, if you will, you'll have seen this at the bell ringing, ringing that bell center-stage. He's the controlling shareholder of WWE.
I've always said to him, 'Hey, it's your company. Thank you for allowing it to become our company.' But it's a big moment for him. So, he'll be there, I'm sure he'll be suited up as he almost always is, and he'll be ready to go."
Vince is back from his medical leave and made multiple changes on this week's RAW.
McMahon was also present at the New York Stock Exchange on Tuesday, for the launch of TKO Group Holdings (WWE + UFC). Below is a photo of him with Triple H: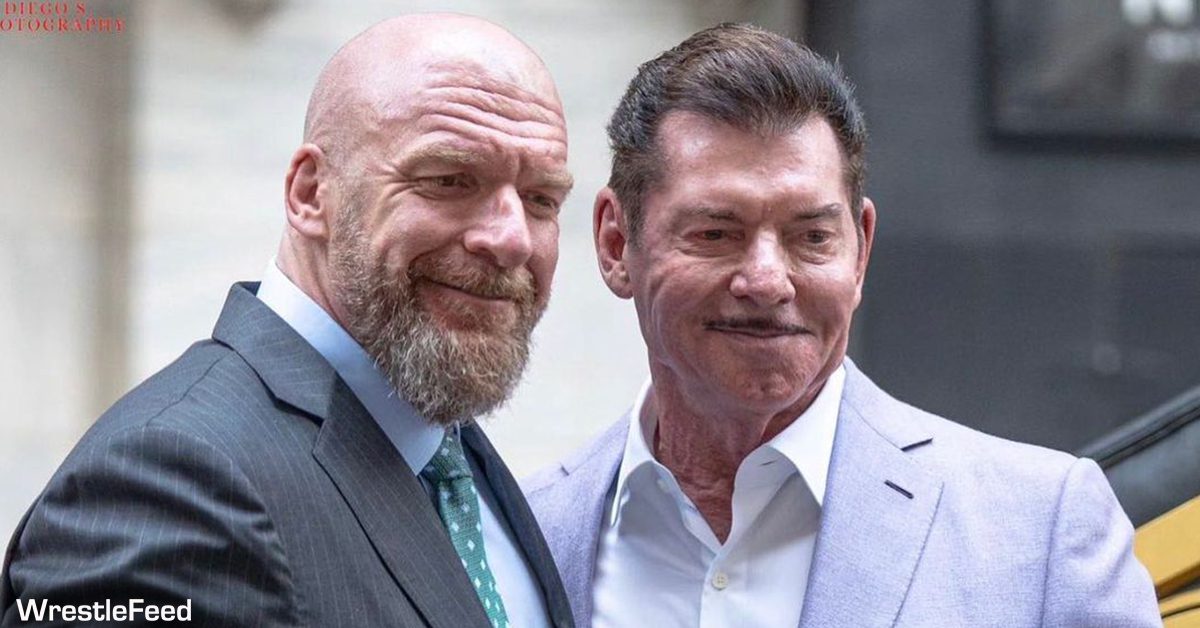 Also Read: Nick Khan Comments On CM Punk Getting Fired From AEW
WATCH: Mickie James Grabs Trish Stratus' Knockers: