There have only been very few merchandise items that sold so incredibly well over several decades, that they now have legendary status.
One of those items would be the famous 'Austin 3:16' shirt, that fans buy since 1996 and still do so today. Another one that is an absolute best-selling product from 1996 till today is the famous new World order (nWo) shirt.
There has never been a pro wrestling shirt that sold as well as those two did, over such a long period of time.
However, for some reason WWE felt like altering the nWo logo a bit for some of their current items, and at one point replaced the 'W' with the current WWE logo.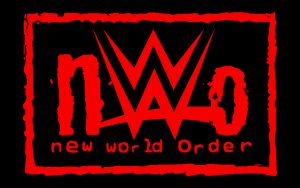 That idea was canceled though, and WWE left the inside of the old logo untouched, but ended up placing their WWE logo underneath instead.
The nWo was originally around as a faction on WCW TV between 1996 and 1999 and later returned on WWE TV in 2002, but the group wasn't a regular thing on TV, since the new WWE logo came around in 2014, so the change didn't make a lot of sense to most people.
Fightful reported that multiple nWo members were quite unhappy about the change and felt like something historical with such a tradition should not be edited at all, despite WWE only going with the smaller edit (small WWE logo underneath) at the end.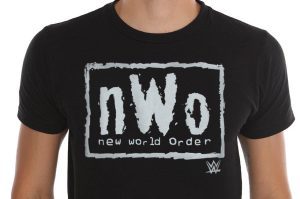 Here's what Fightful reported:
"After former Grapsody host Will Washington posted a Fanatics nWo shirt, Fightful heard several members of the actual group were frustrated.
We've heard that numerous New World Order members felt like that including the WWE logo underneath the nWo logo undermined the spirit of the shirt.
WWE's merchandise is all handled through Fanatics, who were made aware of the frustration.
Another WWE Superstar actually contacted Fightful after Washington posted the photo and said that a similar situation happened years ago with WWE Shop.
Specifically, there was a point of frustration with WWE including the 'authentic wear' tag at the bottom of the shirt, and also insisting that many of the shirts have text on the back.
The talent said they remember numerous wrestlers expressing discontent with that and believing that it negatively affected sales.
There was consideration made in removing the WWE logo from the shirt, but haven't heard an update."
WATCH: Charly Caruso's Buns Exposed: