• ON THIS DAY IN WWF HISTORY (October 27, 2001) – WWF Jakked / WWF Metal
On this day in 2001, the World Wrestling Federation aired an episode of their weekly syndicated TV show 'WWF Jakked' (night version) aka 'WWF Metal' (afternoon version).
It featured pre-taped mid-card matches on the road to the 'WWF Rebellion 2001' PPV.
The card can be found right here:
– Chavo Guerrero Jr. vs. Funaki
– Lance Storm vs. Crash Holly
– Albert & X-Pac vs. Tommy Dreamer & Mike Awesome
– The Hardy Boyz vs. Justin Credible & Hugh Morrus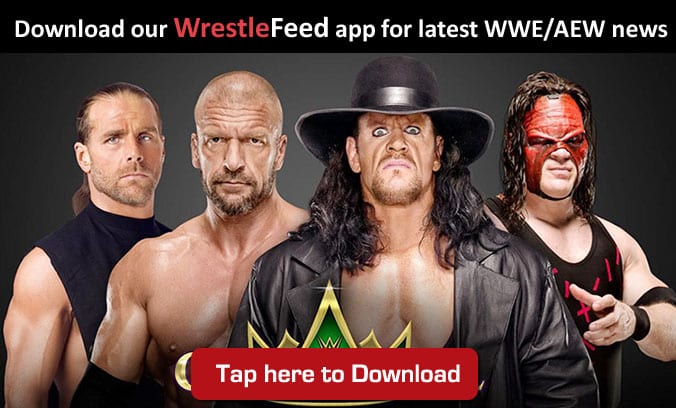 • Original Kane Gimmick Idea (Photos), Kane Comments On 'Imposter Kane' Storyline With Luke Gallows Not Working
An episode of WWE Photoshoot featuring Old School WWF Legend Kane recently aired on the WWE Network. Below are the highlights from the episode:
– Jim Ross saw Kane's work in Smokey Mountain Wrestling and told Vince McMahon to give him a WWF tryout.
– Kane noted that the only good thing that came out of his Issac Yankem DDS gimmick was that he got to work with Jerry "The King" Lawler.
– Kane thought the Fake Diesel & Fake Razor Ramon was a good concept. Kane said that he improved his in-ring work through this character and he then knew that he belonged in the WWF.
– Below is the original concept for the Kane character: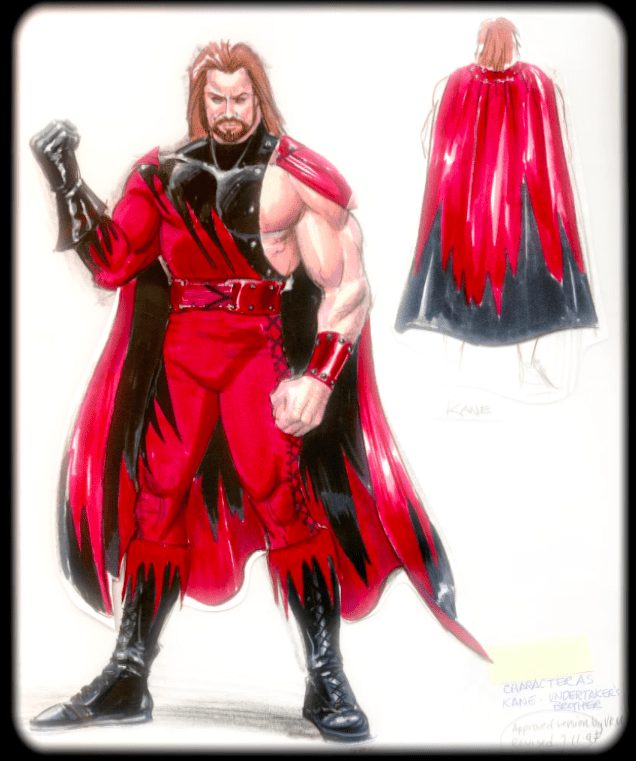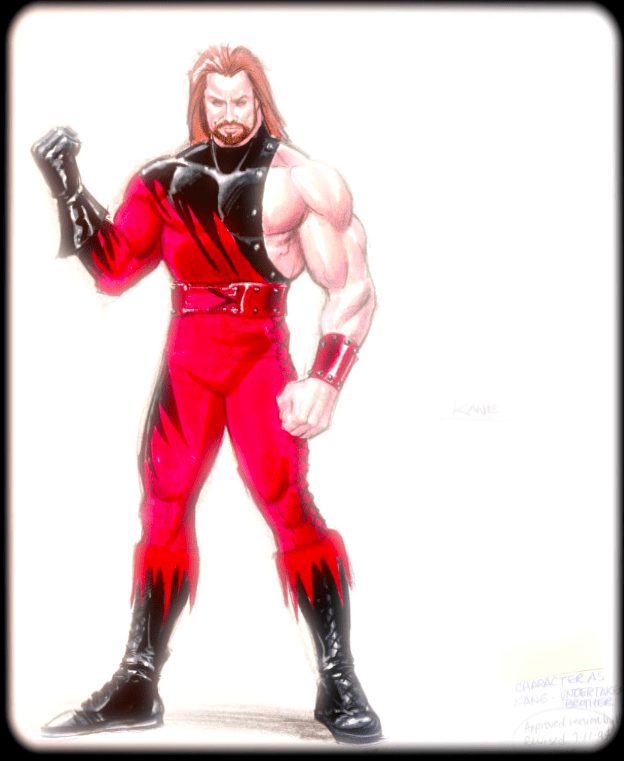 – Kane gave the late, great Paul Bearer a lot of credit for the success of his character.
– Kane noted that he was upset about the fact that his WWF Title win was overshadowed by Mick Foley's insane Hell in a Cell bumps at King Of The Ring 1998.
– Kane said The Undertaker helped him a lot, not only inside the ring, but also outside the ring and how to be a star in this business. Kane said if it wasn't for Taker, he wouldn't be sitting here today.
– Kane put over Big Show for doing things that he does at his size. Kane thinks Big Show is the best big man ever in wrestling.
– Kane says his relationship with X-Pac was very important as that was the first time the Kane character started showing feelings.
– Getting unmasked in 2003 helped him to use his face to portray emotion, which he wasn't able to do prior to that.
– The idea behind the "Imposter Kane" storyline was to have a vision of his character from the past come to reality. Kane then revealed that Luke Gallows played the imposter Kane character. He noted that the storyline didn't come off as they wanted it to and that's why it was very short lived. Kane talked about how storylines sometimes look good conceptually, but don't end up looking good during execution.
– Kane said that his storyline with Daniel Bryan (Team Hell No) expanded the range of his character. Kane said he had a lot of fun doing the "Anger Management" vignettes with Bryan.
– Kane then said something shocking: Corporate Kane was one of his favorite characters. Kane said it wasn't always about being a monster and really enjoyed the Corporate Kane era.
WATCH: Paige Shows Off Her Juggs In A New Video: