• Old School WWF Manager Would Have Celebrated His Birthday
Today would have been the 90th birthday of Old School WWF Manager The Coach (aka "The Golden Greek" John Tolos).
He did wrestle for various territories, as well as Vince McMahon Sr.'s World Wide Wrestling Federation, during the 50s, 60s, 70s & 80s, before he joined Vince McMahon Jr.'s World Wrestling Federation in 1991 as heel manager The Coach.
Tolos only appeared on WWF TV for a few months in mid-1991, managing then Intercontinental Champion Mr. Perfect and WWF newcomers The Beverly Brothers, before he left the promotion and joined Herb Abrams' Universal Wrestling Federation.
HAPPY BIRTHDAY & † REST IN PEACE
September 18, 1930 – May 28, 2009
• Paul Heyman On If Brock Lesnar Is Aware Of His Alliance With Roman Reigns
While speaking to Sports Illustrated, the Special Counsel to Universal Champion Roman Reigns, Paul Heyman, revealed if his client, Brock Lesnar, is aware of his alliance with Reigns.
Below is what he said:
"With Brock Lesnar, I began by advocating for the next big thing, an NCAA Division I champion. We were tied together at the hip on his way to the top. That's not what this is. Roman Reigns has been established as the top act for 8 years, and I was the one thrown out into the ocean of obscurity. Roman Reigns rescued me.
We're not navigating his trajectory to the top. Our entire focus is keeping him fresh, relevant and reinvigorated, and making that presentation seamless. That is exhilarating, even for someone who had a career in wrestling that dates back to being a photographer as a kid in Vince McMahon Sr.'s Madison Square Garden locker room.
Brock Lesnar is very aware that I am working with Roman Reigns. There shouldn't be any confusion here. Brock Lesnar legitimately does whatever Brock Lesnar wants to do. There is no shortage of box-office appeal in the name Brock Lesnar. If and when Brock Lesnar wants to capitalize on that box office appeal, his name will be ringing from the headlines the moment he decides to return to the ring."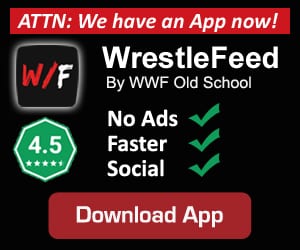 WATCH: Sable Gets Stripped Unforgiven 1998 (Part 2):
You can download our official WrestleFeed mobile app to check out more Wrestling news & Divas content. Tap here to download.