– More Photos Of Poor SmackDown Live Attendance From This Week
As we noted last night, this week's SmackDown Live did poor attendance number once again. Word going on is that WWE managed to fill only about 3,500 seats in the 19,000 seat arena.
A lot of fans were not pleased by seeing these photos and claimed that the photos were taken way before the show began, but that's sadly not the case. Some fans even went on to say that the hard cam side (the side of the arena which isn't seen on TV) of the arena is never used for people to sit and that side only gets used for the camera set-up. However, that's obviously not the case and those fans couldn't be more wrong.
Below are photos of SmackDown Live's poor attendance: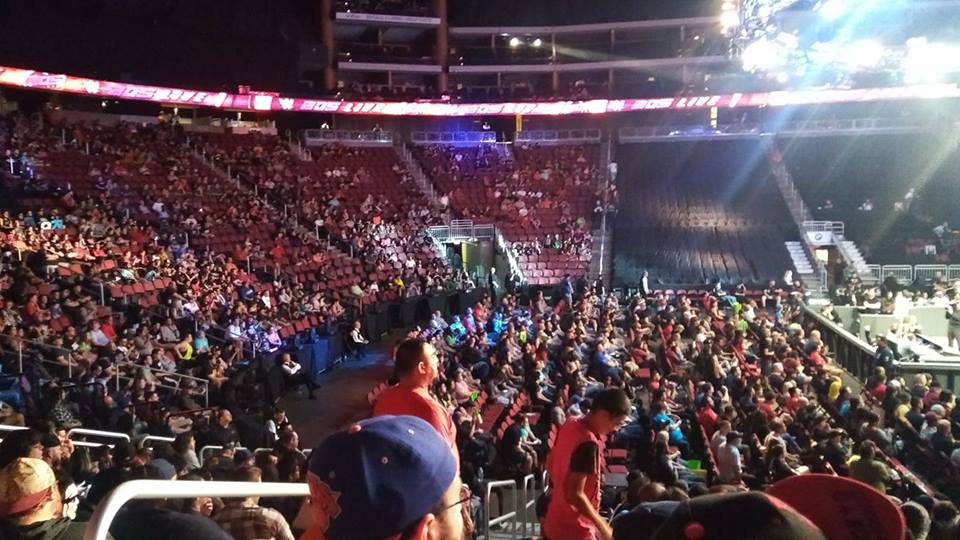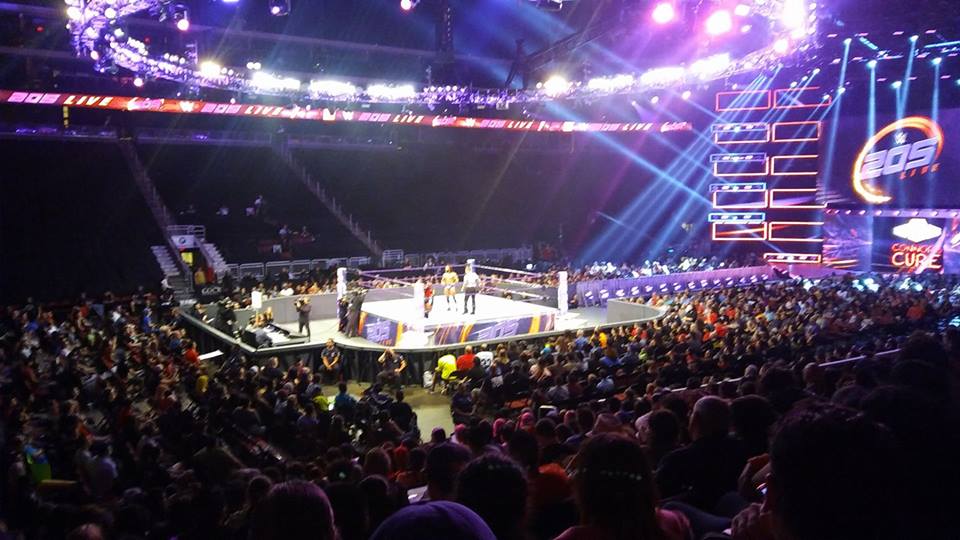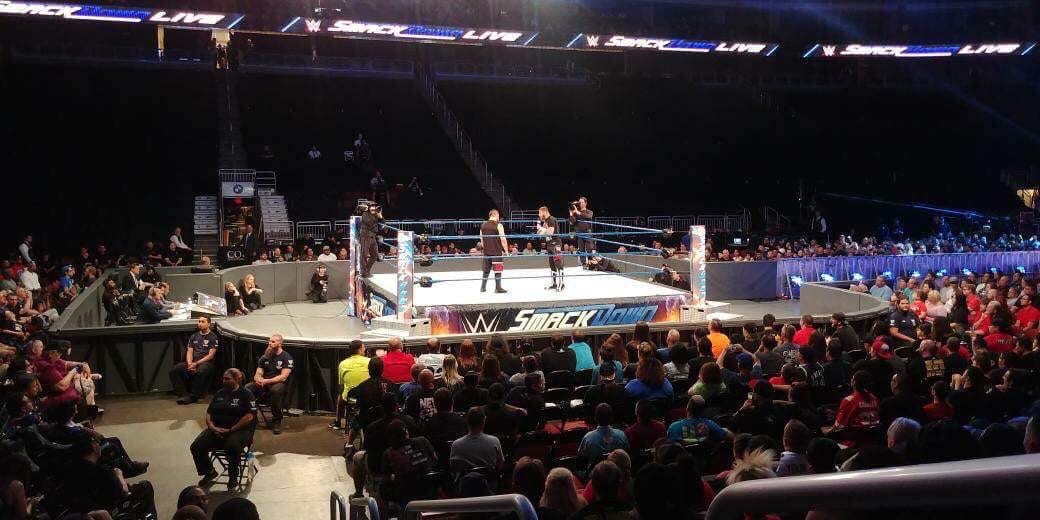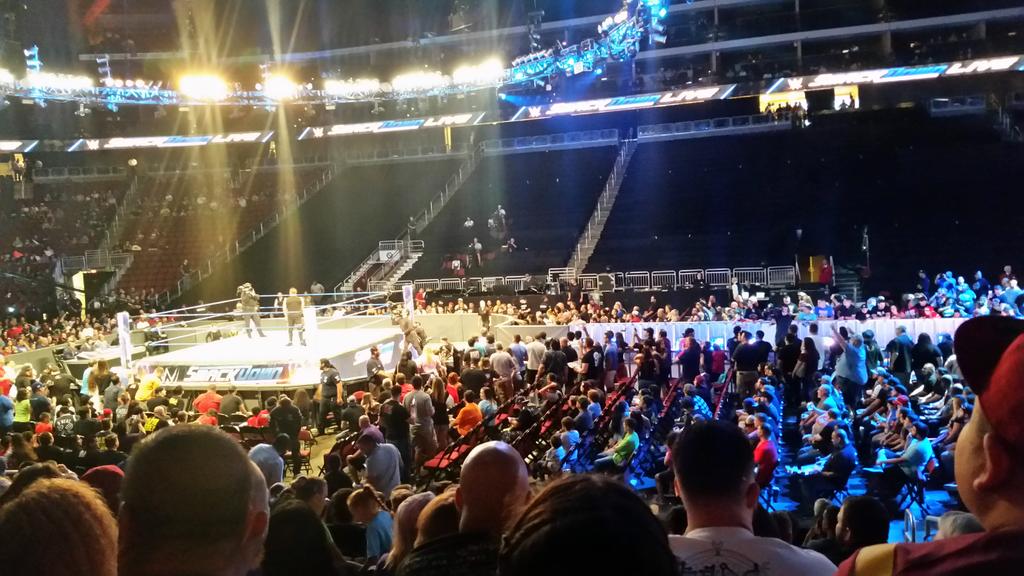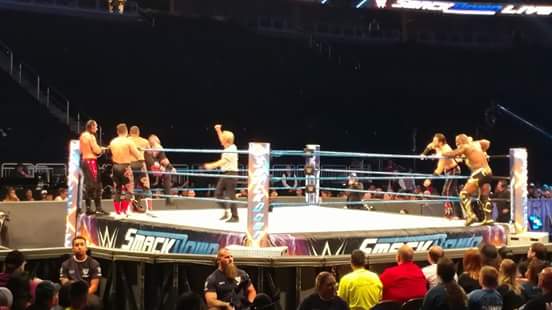 – Enzo Amore Forms An Alliance On 205 Live, Brutally Attacks Neville
On this week's episode of 205 Live, WWE Cruiserweight Champion Enzo Amore formed an alliance with Ariya Daivari. Daivari had a match with Neville and ended up losing it. After the match, Enzo launched a brutal attack on Neville with his crutch.
Take it from @AriyaDaivariWWE: If you're trying to forge an alliance with @real1, do NOT ask him "how he's doin'!" #205Live pic.twitter.com/CBxOrI7xYh

— 205Live (@WWE205Live) September 27, 2017
– Charlotte Flair Opens Up About Ric Flair's Health Scare
During a recent appearance on Busted Open, SmackDown Live Star Charlotte Flair opened up about her dad, Ric Flair's recent health scare. Below is what she said:
"I'm very close to my dad. My father was at the height of his career when I was born – so you could tell he was older. And whether I was consciously aware or not, I knew there were changes. I knew what my dad was going through."
I actually took off longer from work for this than when my brother died. You know, I've never seen my dad vulnerable. I've never seen him sick. So to have him in the hospital and not being my rock was very challenging," she said.
I don't know if I ever really accepted that it was as serious as it was. But, after the surgery, it took about a week and a half before they would say, 'okay, he's really going to be on the mend.' I remember thinking, 'what am I gonna do without him?' But he is still the first person I'm going to call when I need advice on work. Whether I take his advice or not, of course, is a different story."
– WWF Flashback: Sycho Sid vs. The Undertaker

Sycho Sid vs. The Undertaker (WrestleMania 13) by WWFOldSchool