• Old School WWF Legend Would Have Celebrated His Birthday
Today would have been the 72nd birthday of Old School WWF Legend Nikolai Volkoff (Real name: Josip Peruzovic).
Volkoff wrestled for the World Wide Wrestling Federation, later the World Wrestling Federation during the 70s, 80s & 90s, with his biggest accomplishment being his win of the WWF World Tag Team titles with The Iron Sheik at the first ever WrestleMania event, where they defeated the U.S. Express.
After Sheik was suspended in 1987, Boris Zhukov became Volkoff's new Tag Team Partner and together they were known as 'The Bolsheviks', a team that lasted from 1987 till Nikolai turned babyface in 1990.
In 2005, he was inducted into the WWE Hall of Fame by legendary announcer "Good Ol' J.R." Jim Ross.
HAPPY BIRTHDAY & † REST IN PEACE
October 14, 1947 – July 29, 2018
• Planned RAW Match Possibly Getting Changed (Photo)
As we have noted before, WWE has announced that RAW Women's Champion Becky Lynch will face Sasha Banks on tonight's Draft edition of RAW.
The winner of this match will earn the 1st Draft pick for their respective brand tonight.
However, it looks like this match is going to get changed because of Sasha suffering a tailbone injury at Hell In A Cell 2019.
The replacement match looks to be Becky Lynch vs. Charlotte Flair, according to DirecTV preview for tonight's RAW:
"Day two of the WWE Draft. Plus, Becky Lynch vs. Charlotte to determine the #1 pick on RAW."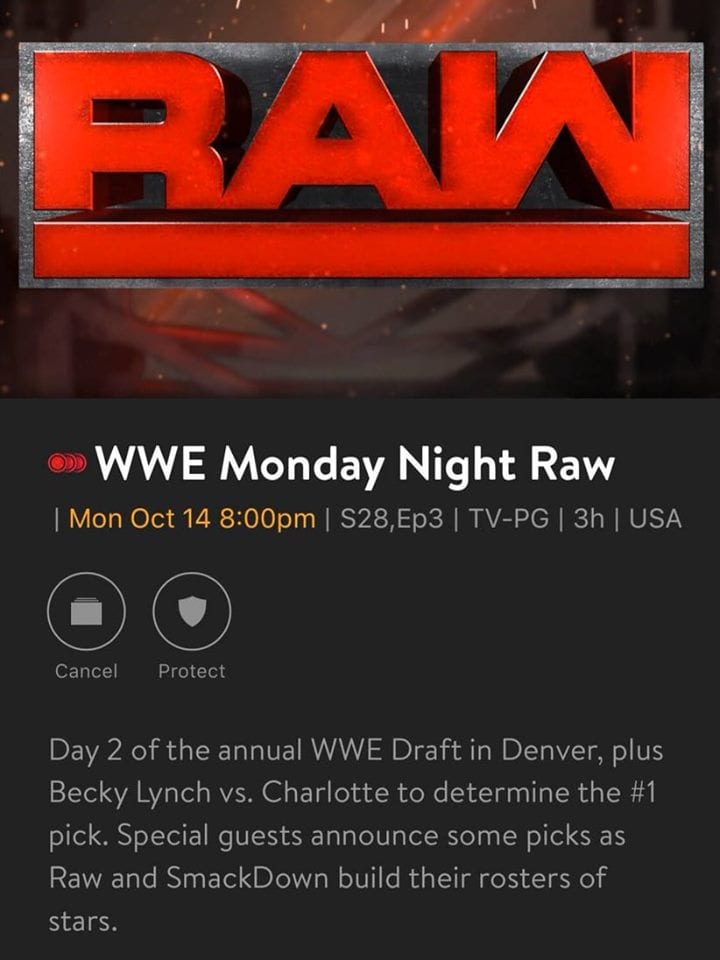 We'll keep you updated regarding this.
WATCH: You Wouldn't Wanna Miss This Super Hot Video Of Mandy Rose's Buns: