• Update On Paul Heyman's WWE Status After WrestleMania 34
As we noted before, Brock Lesnar has re-signed with WWE. It should be noted that Paul Heyman has also signed a new contract with WWE, according to PWInsider.
It is being reported that Heyman being on Lesnar's side is a part of Lesnar's deal with WWE.
• Sasha Banks Comments On Paige's In-Ring Retirement
Below is what Sasha Banks tweeted regarding Paige's in-ring retirement:
#ThankYouPaige @RealPaigeWWE pic.twitter.com/QuJdXdxRAu

— $asha Banks (@SashaBanksWWE) April 10, 2018
Completely overwhelmed with the love and support. Thank you everyone. Seriously means so much to me. This isn't the end though. Just the beginning of something special. #ThankYou #ThisIsMyHouse pic.twitter.com/WUhEKdXfMd

— PAIGE (@RealPaigeWWE) April 10, 2018
• Possible Date For Roman Reigns' Universal Title Win
Roman Reigns lost his Universal Title match against Brock Lesnar in the main event of WrestleMania 34, but the plan is still for Reigns to be crowned the next Universal Champion.
Word going around is that there's a strong possibility of Reigns defeating Lesnar in their Steel Cage match at the Greatest Royal Rumble event on April 27th to finally win the Universal Championship (a Title that he has been trying to win since 2016).
The reason behind this is the idea of Reigns most possibly receiving a strong positive response from the fans in Saudi Arabia (similar to how he received thunderous positive crowd response at WWE Live Events in India).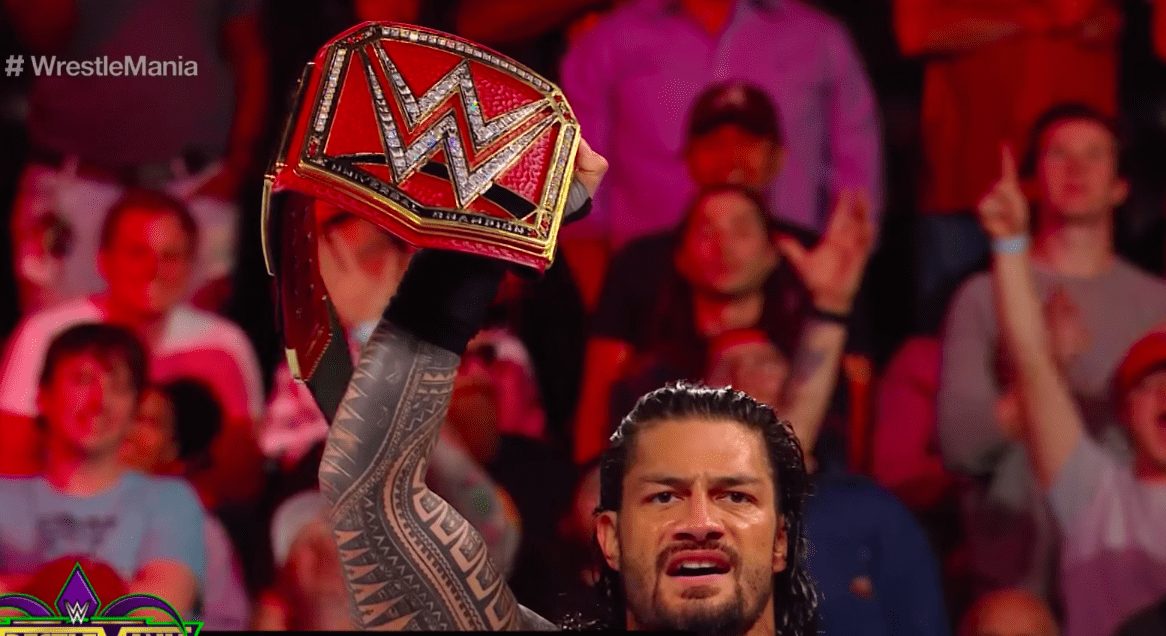 Also, there are conflicting reports regarding Lesnar's new WWE deal – some sources are reporting that Lesnar signed a short term deal, while some sources are reporting that he has signed a multi-year deal.
WWE can book a win for Reigns that is suitable in both these scenarios. If it is a short term contract (which could end after the Greatest Royal Rumble event), then WWE can book their original clean win for Reigns.
If it is a long term contract and WWE wants to protect Lesnar (for future feuds like vs. Bobby Lashley) while still booking Reigns to win the Title, WWE can book Reigns to win the match by escaping the steel cage and this would result in Lesnar losing the Universal Championship without getting pinned.