• "P*rn is an insurance policy if WWE ever wants to fire me" – Matt Riddle
WWE RAW Superstar Matt Riddle was involved in a relationship with OnlyFans star Daniella Petrow once.
For some reason, Daniella has decided to release screenshots of her private chats with Riddle.
You can read what Riddle messaged her below:
"I want to f**k you in front of people early in the day then at night I wanna do some coke and Molly and have you f**k me in front of people or in a perfect scenario we get another hot guy with a big c*ck and you share it with me!
Honestly babe I do love you but there's certain things I want/need to be in a relationship. I want/need a c*ck/p*ssy/a$$ loving sl*t like me and I want to want those things and not to do it because I want it.
I know I'm not like other guys and I really don't get jealous if you flirt or f**k anyone to be honest that's what I want!
When you were trying to be my girlfriend I hated it but when you sent me that video of kissing that other guy I was so turned on and that's what I want especially when I can't have you it's so hot because you're hot. I know that's a lot and it's stuff I've already told you but I think this time you'll believe me that I won't get jealous.
Also one more thing, I want to make p*rn with you and I'll pay you and give you royalties if I ever release it or sell it.
The p*rn is an insurance policy if WWE ever wants to fire me. I'll explain in person but it makes sense plus I've always wanted to do it."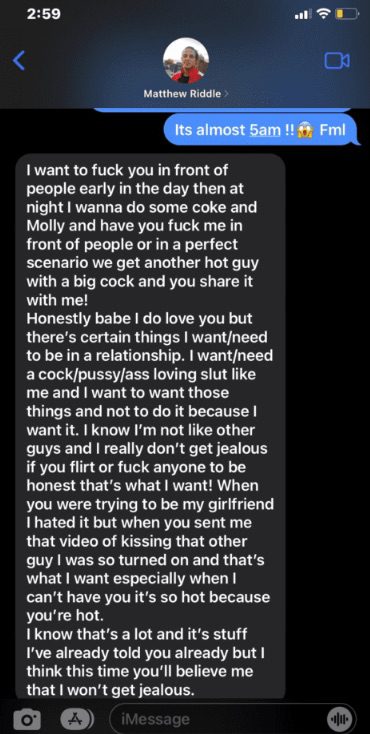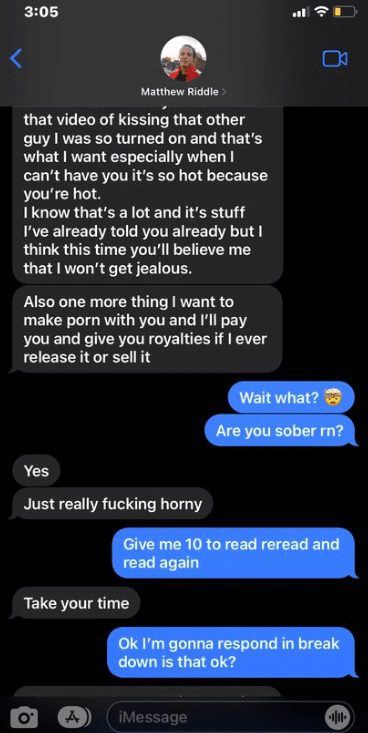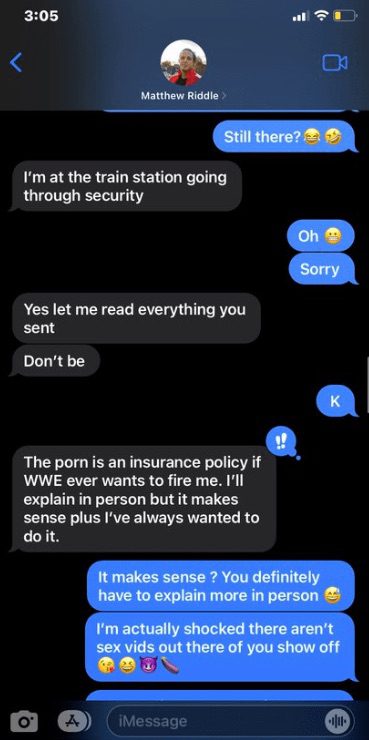 Also Read: Matt Riddle's Tag Team Partner Randy Orton Says RAW Star Has Great T*ts
WATCH: Stephanie McMahon Shakes Her Knockers:
• On This Day In WWF History (September 2, 2001) – WWF Sunday Night HEAT
On this day in 2001, the World Wrestling Federation aired an episode of their weekly TV show 'WWF Sunday Night HEAT'.
It was broadcasted from the Joe Louis Arena in Detroit, Michigan and featured pre-taped matches, interviews & storyline segments on the road to the 'WWF Unforgiven 2001' PPV.
The card can be found right here:
– Chavo Guerrero Jr. vs. Taka Michinoku
– Hardcore Holly vs. Hugh Morrus
– Billy Gunn vs. Shawn Stasiak
– Matt Hardy vs. Chuck Palumbo