• The Miz Thinks People Cheered For His Intercontinental Title Win At RAW 25 Because He's Earned Fan's Respect
On the latest episode of WWE 24 series, The Miz discussed getting respect for the first time on his Intercontinental Championship win over Roman Reigns at RAW 25. He talked about why he thinks he got a babyface cheer from the fans.
Below is what Miz said:
"I remember pinning him 1-2-3. And just everything becomes warm, and you get this sensation that you kind of feel your eyes water, and you're saying, 'oh my God, don't cry, don't cry.' To hold the Intercontinental title for the eighth time, there's no feeling like that.
Normally when I win a title, it's a 'boo'. This time was kind of a cheer. I don't know. Maybe for the first time I got respect. Maybe. I got to have my celebration at the Manhattan Center. The fans actually reacted to me as if I was a good guy and it was awesome.
I thought maybe I had the respect at Barclays [Center], but at Manhattan Center, these are the hardcore fans. For those hardcore fans to chant 'thank you, Miz', I've won the respect of the WWE Universe. I got more texts today than when I won the WWE Championship."
• RAW Star Not Cleared To Wrestle Because Of Breast Enhancement Surgery
There's speculation going on among the internet wrestling community that former RAW Women's Champion Alexa Bliss could've underwent breast enhancement surgery.
This comes after some recent photos of Alexa surfaced online. Bryan Alvarez of the Wrestling Observer also noted that he believes Alexa underwent some kind of enhancement.
Below is a recent photo & video that added fire to the speculation: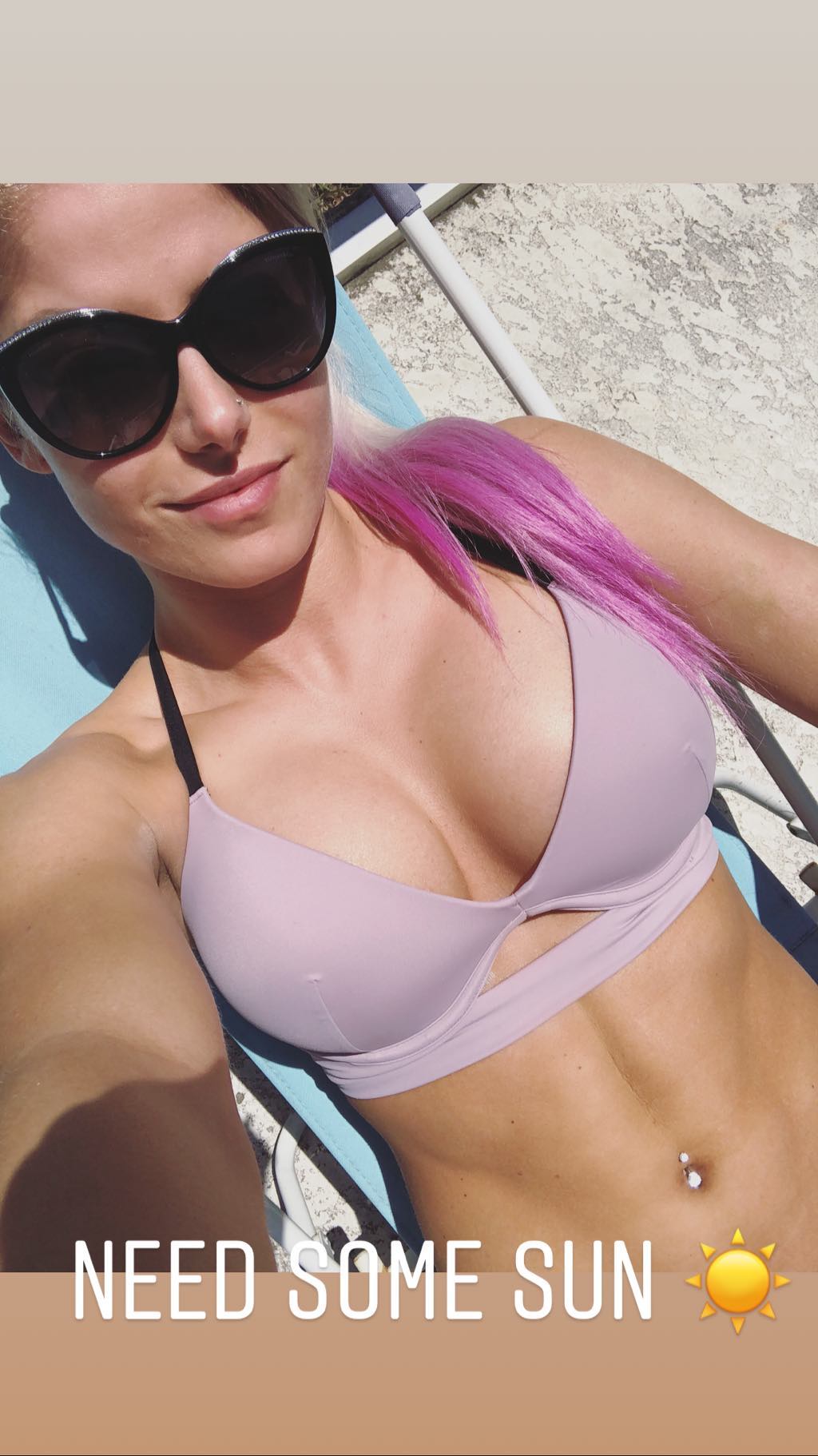 Brad Shepard is now reporting that Alexa did undergo a breast enhancement surgery and she hasn't been cleared to return to in-ring action yet. That's the reason why Alexa isn't working the RAW Live Events in South Africa.