Let us take a look at the top 8 WWE News & Professional Wrestling stories of the hour:
---
8. "I Don't Think CM Punk Stands A Chance" – Mickey Gall's Coach on Punk vs. Gall At UFC 203
Former WWE wrestler CM Punk will make his UFC debut at UFC 203 on September 10 against Mickey Gall. UFC Lightweight Jim Miller (one of Gall's coaches) was recently interviewed by MMA Fighting and below is what he said about this fight:
"It's Mickey's third pro fight. There's a lot of pressure. He handled that first fight fantastically. The pressure involved, coming in and having all this hype around him, he handled it great. There's going to be even more for this one. Even though I think his opponent is less dangerous — he is taking a step down opponent wise — you can't let the nerves get to you. Hopefully, he can keep everything in check. He's got a good head on his shoulders. I think he will. I don't think CM stands a chance."
As we noted before, Punk is featured on the UFC 203 poster: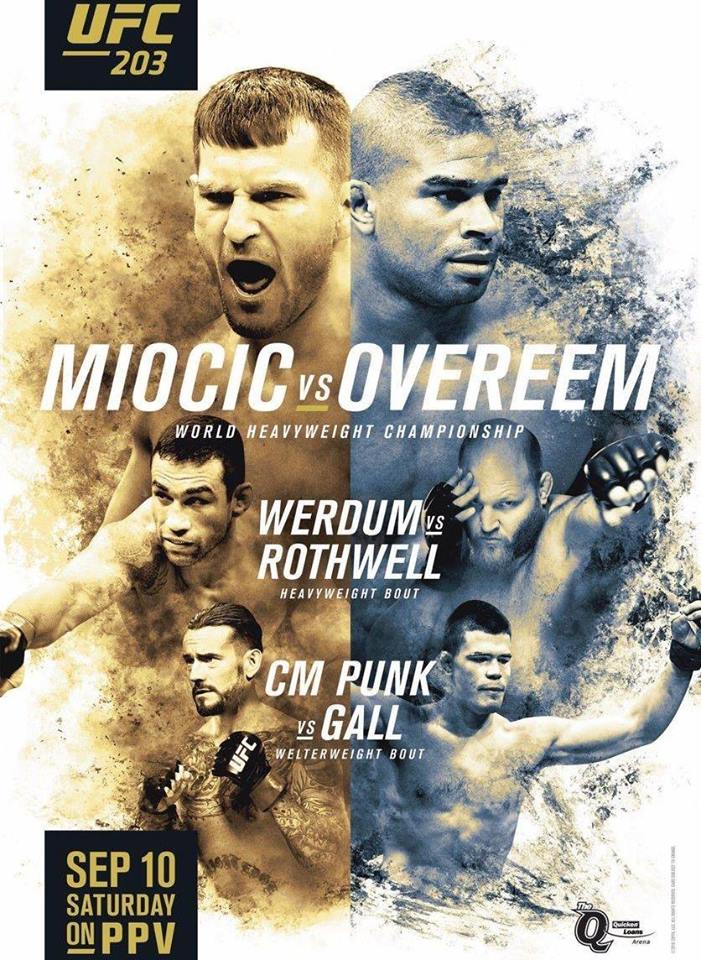 ---
7. Ryback New Ring Name, "Attitude Era Volume 3: Unreleased" DVD & Blu-Ray Out Today
As we noted yesterday, former Intercontinental Champion Ryback was officially released from the WWE. Ryback's first independent appearance is set now and it will take place on October 14th in Cresskill, New York and then on October 15th in Brooklyn for the WrestlePro promotion. Ryback has also been booked for a WrestleCade event on November 26. Below is a promotional graphic: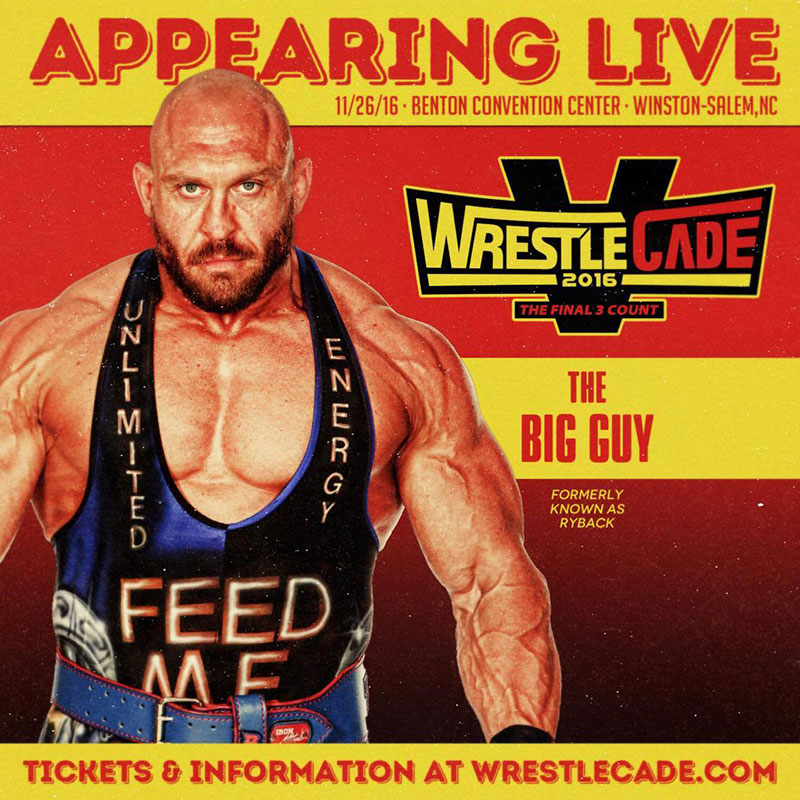 As seen in the pic above, it looks like his new ring name is going to be "The Big Guy". His Twitter account has changed to the same name as well.
---
"Attitude Era Volume 3: Unreleased" DVD & Blu-Ray is out today and can be bought on Amazon for less than $20.
Above is a rare match between Stone Cold Steve Austin & Triple H from March 13th, 1998 in Anaheim, California. This was before Austin's WWF Title victory at WrestleMania 14.