• Old School WWF Veteran Celebrates His Birthday
Old School WWF Veteran Alex "The Pug" Pourteau celebrates his 50th birthday today.
During the late 80s and early 90s Alex "The Pug" Pourteau wrestled for various different promotions such as World Class Championship Wrestling (WCCW), Memphis Wrestling (USWA), World Championship Wrestling (WCW), World Wrestling Council (WWC) and the Global Wrestling Federation (GWF), before he signed with the World Wrestling Federation (WWF) during the New Generation Era in 1996.
They gave Alex the entrance theme song, they had previously used for The Steiner Brothers in 1992-1994, but for most of his WWF stint, he was doing televised jobs for mid-carders & main event guys.
He left the company in 1997 and later returned to WCW for a short period of time, wrestling mostly on smaller weekly TV shows such as 'WCW WorldWide' or 'WCW Pro'.
"The Pug" can still be seen wrestling on the independent scene every now and then.
HAPPY BIRTHDAY ALEX POURTEAU!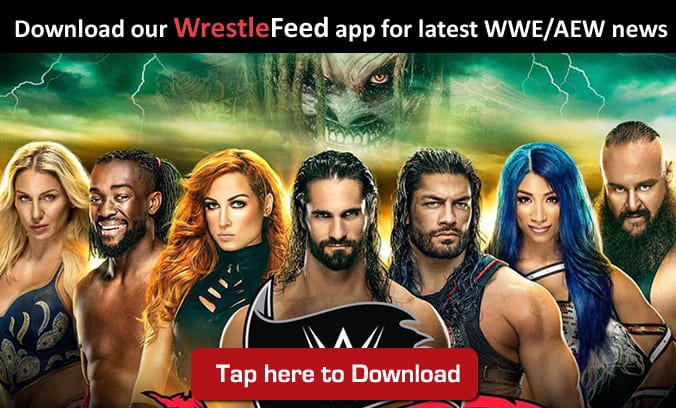 • Reason Behind Kabuki Warriors Turning On Paige On This Week's RAW
As seen on this week's episode of RAW, WWE Women's Tag Team Champions The Kabuki Warriors turned their back on their manager, Paige. Asuka spit the green mist in Paige's face and let her know that they don't need her anymore.
You can watch it below:
According to Dave Meltzer of the Wrestling Observer, this was done to stop the fans from cheering The Kabuki Warriors, as they're supposed to be heels:
"Just a way to try and get them heel heat because everyone is cheering them at the house shows and they turned. I mean even in Australia they cheered them against the IIconics who are the local women, but they've been cheered at every house show.
So they needed to do something because they need to be heels even though there are probably few people in the entire company who are better suited to be a babyface than Kairi Sane."
WATCH: Trish Stratus Exposed On RAW: