– Ric Flair Reveals The Number Of Women He Has Slept With
According to TMZ Sports, "The Nature Boy" Ric Flair revealed during his ESPN 30 For 30 Special taping that he has slept with about 10,000 women. Flair then went on to say how he shouldn't have said that:
"I wish I hadn't said that because of my grandkids. I only love one now."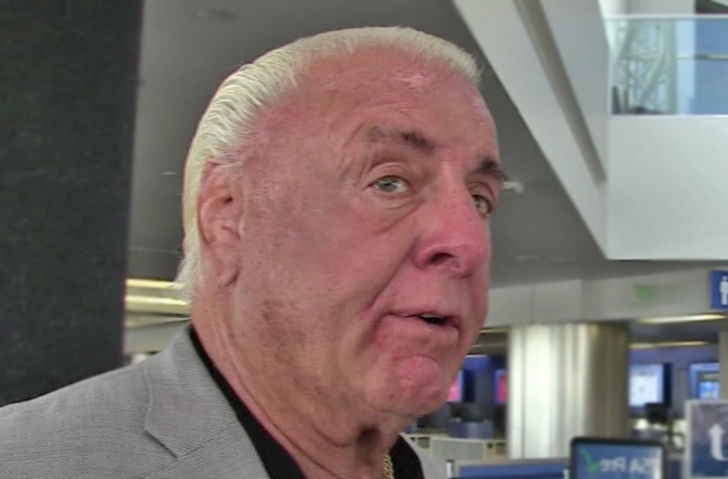 Speaking of Flair sleeping with women, he was once asked if he has slept with a celebrity and Flair then claimed that he slept with Hollywood star Halle Berry:
"Several dozens. Do you want me to start with Halle Berry or what? She was in Atlanta and just got divorced from David Justice."
Flair recently appeared on The Dan Le Batard Show and revealed his crazy drinking habits:
"I just drank too much. I've done all my math, I was drinking between 3,700 and 4,000 calories worth of booze – soda, splash of cranberry – in my body every day. Like 20 drinks a day."
– Shane Douglas Comments On WWE Bringing Back Starrcade & If He Thinks Cody Rhodes Will Appear
During a recent edition of The Triple Threat Podcast, ECW Legend Shane Douglas commented on WWE bringing back Starrcade and if he thinks Cody Rhodes will appear or not:
"I'd be shocked if Cody does appear and not because I'm sure he loves his brother Dustin dearly but for Cody to go back it seems to me from what I have read publicly, I have not spoken privately to him about it but it seems like he left on pretty terse terms with WWE. Which seems to be a revolving thing doesn't it?
People that leave seem to have a pretty disgruntled view of the company. I don't see in my personal opinion where if I was an NWA fan (and I am) but if I am a fan outside of the business I wouldn't spend one dollar on a WWE Starrcade event because Vince McMahon had nothing to do with the inception, build-up, execution or duration of Starrcade.
Those were exclusively an NWA product under the Crocketts and with Dusty Rhodes and it was the Dusty Rhodes brainchild that started it. I just don't see where it would be like Darren Aronofsky the guy who did The Wrestler, it would be like him suddenly saying he can write a Star Wars movie which he has never had anything to do with because that is a Disney Lucas Property and I just don't see the connection from Vince McMahon to Starrcade.
Vince has enough entities that he is making money on and off of that he did create and I don't see where he has the right to crossover. I don't care that he bought the name from the WCW library or whatever, he had nothing to do with Starrcade and the purest "mark" in me would never spend a dime to support that."