• Ric Flair Says Son Of WCW Legend Would Be A Believable Opponent For Roman Reigns & Brock Lesnar
During a recent episode of his weekly 'Wooooo Nation UNCENSORED' podcast, Ric Flair shared his thoughts on fellow WCW Legend Ric Steiner's son, current NXT Champion Bron Breakker.
Flair believes Bron would be a believable opponent for the longest reigning Universal Champion in WWE history, Roman Reigns, and the current WWE Champion Brock Lesnar.
Here's what The Nature Boy said:
"Bron Breakker a generational talent. He has the potential to be a great opponent if he stays healthy.
Absolutely, absolutely, absolutely [credible opponent for Brock Lesnar and Roman Reigns], and if they want believability, bring his dad along too. He is the real deal."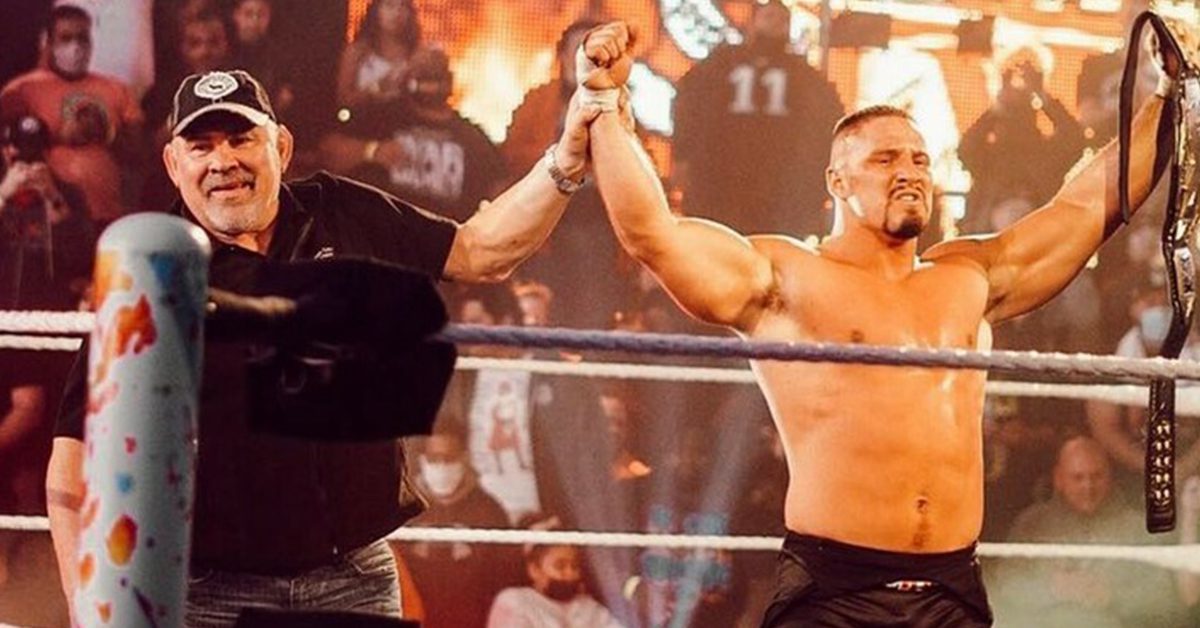 Bron Breakker, whose real name is Bronson Rechsteiner, won the NXT Championship after defeating Tommaso Ciampa at the NXT New Year's Evil TV-special on January 4, 2022.
Also Read: Was Title For Title The Original Plan For Brock Lesnar vs. Roman Reigns?
WATCH: Lana In A Lingerie:
• Old School Wrestling Legend Celebrates His Birthday
Old School NWA/WWF Legend Tully Blanchard celebrates his 68th birthday today.
Whenever you think of Tully Blanchard, you think of The 4 Horsemen, the legendary faction he was a member of from their foundation in late 1985 till he left for the World Wrestling Federation in September 1988.
In the WWF, Blanchard teamed up with his fellow 4 Horsemen buddy Arn Anderson as The Brain Busters, managed by Bobby "The Brain" Heenan, and together they won the WWF Tag Team Championship in 1989, after they had already won the NWA World Tag Team Championship twice (1987 & 1988).
In 2012, he was inducted into the WWE Hall of Fame together with other Horsemen members "The Nature Boy" Ric Flair, Arn Anderson, Barry Windham & J.J. Dillon.
"The American Dream" Dusty Rhodes inducted them.
HAPPY BIRTHDAY TULLY!