• ON THIS DAY IN WCW HISTORY (October 16, 2000) – WCW MONDAY NITRO
On this day in 2000, Ted Turner's World Championship Wrestling aired another episode of their weekly TV show 'WCW MONDAY NITRO'.
It was broadcasted from the Rod Laver Arena in Melbourne, Australia and featured matches, interviews & segments on the road to the 'WCW Halloween Havoc 2000' PPV.
The card can be found here:
1. WCW World Tag Team Titles: Natural Born Thrillers vs. Boogie Knights
2. Team Canada vs. Misfits in Action
3. Handicap Match: Filthy Animals vs. Shane Douglas
4. Crowbar & Mike Awesome vs. Chuck Palumbo & Shawn Stasiak
5. Kwee-Wee vs. Johnny The Bull
6. WCW World Heavyweight Title: Booker T vs. Shane Douglas
7. Goldberg vs. David Flair
8. Scott Steiner vs. Billy Kidman
9. Jeff Jarrett vs. Konnan
10. Lumberjack Match: Kevin Nash vs. Sting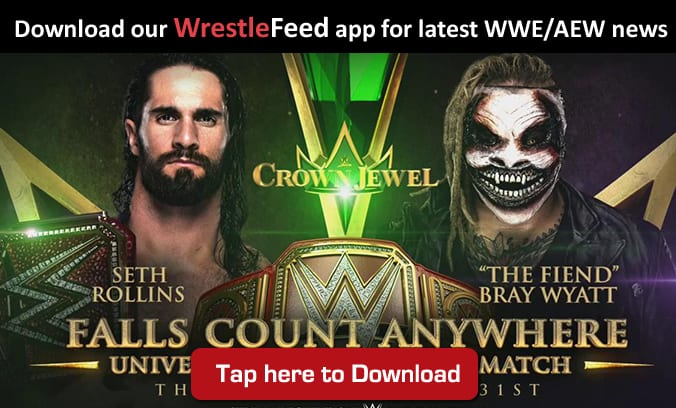 • Ricky Steamboat Reveals What He Asked Andre The Giant Before WrestleMania III
During a recent interview on WINCLY podcast, WWE Hall of Famer Ricky "The Dragon" Steamboat talked about his WrestleMania III match with "Macho Man" Randy Savage and his conversation with Andre the Giant prior to that match.
Below is what Steamboat said:
"That match, 2-to-1 (ratio) is talked about the most to me. Why? We didn't know it at the time, but we wanted to come across to the fans that we wanted to make it a championship match.
I'll give credit where credit is due as the two biggest icons in the business – Andre the Giant and Hulk Hogan – they were headlining WrestleMania III and we were the match right before them. They had the World Championship up for grabs and we wanted to make ours a championship match.
So in laying that thing out, we sort of changed the blueprint to make it a championship match. We ended up with all of these false finishes – 20 false finishes in a match that went 17 minutes. Customarily back then there was an average of about seven false finishes in a match. We took fans on a wild ride and went back and forth throughout the match. The guys today tell me, 'Ricky that match changed everything on how to structure things.'
When the camera was on, [Savage] was very colorful. When it came to putting a match together, he was a stickler. Dot your I's and cross your T's. Make sure everything means something. A half a turn this way will make the opening that much better. He was A to Z and back down again. He was a perfectionist and more so than any guy I ever worked with," admitted Steamboat who also said that many other wrestlers thought Savage was hard to work with because of that.
With me, if I made a suggestion then he was wide open to it. '[Savage voice] You know Dragon, that's better than my idea. Let's do that!' It made me a better worker and opened my eyes to little things you take for granted. It helped me moving forward in terms of structuring matches.
When we were putting this thing together, we didn't know if we were ahead of the curve as we were just trying to put together a championship match. It was all about me trying to beat him for the championship and Randy was trying to hold onto it.
I approached Andre about a month before out of respect because those guys were the headliners and I was asking if they were doing anything special so we knew to stay away from that. He was very cordial. Andre and I got along very well and were tag partners on a couple of occasions. He just goes, 'No boss.'
At that time in his career he was hurting. His back, hips and knees. He told me they were gonna have a very laid back match and he left the door open for me and Randy. So that's why we did what we did."
WATCH: Stephanie McMahon Exposed Due To Nip Slip On Live TV: