12. WWF Legend's Return A Matter Of "When", Not "If"
Yes you read it right, it's actually not a matter of "if" The Hulkster will be back with the company, but only a matter of "when". This story has also been confirmed multiple times by Dave Meltzer of the Wrestling Observer, PWTorch and PW Insider.
After "The Immortal" Hulk Hogan defeated Gawker in court and ultimately settled with them for 31 Million U.S. Dollars, the heat he received in 2015 from the controversy of his private conversations being leaked, seems to be totally gone by now and rightfully so. Because let's face it, there were private conversations of each and every one of us that could get us in trouble one way or another if they were secretly taped & released.
WWE is now willing to work with the man again, who turned not just Vince McMahon's promotion but at the same time the sport of Professional Wrestling from a local territory thing into a national and even international sensation. Whether you like him or you don't, that's a historical fact that can neither be denied nor debated.
During the recent European Tour, WWE was handing out samples of the latest edition of the WWE Kids Magazine. What should be noted about this is that WWE Hall of Famer Hulk Hogan was featured among WWE Superstars & Legends in the poster.
You can check it out below: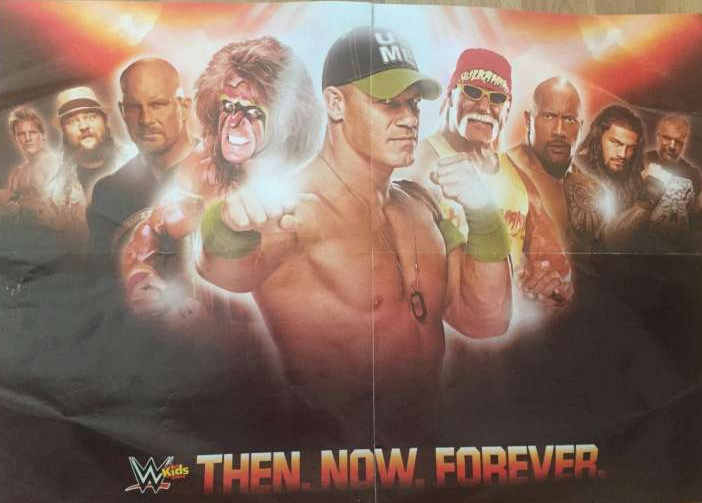 That's not it. The other side of the poster featured a photo of Hulk Hogan all by himself with a motivational quote: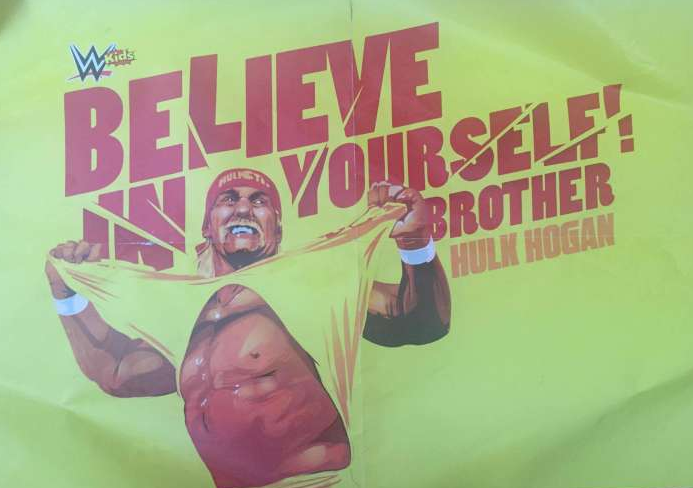 This is a big hint towards WWE working on the return of Hulk Hogan. This doesn't come as a surprise as WWE officials were always waiting for his situation with Gawker Media to settle down. WWE has been using Hogan in their WWE Network promotional content ever since he won his lawsuit against Gawker and put them out of business.
Dave Meltzer of the Wrestling Observer recently noted that Hogan was asked about a return to WWE at a recent autograph signing and Hogan said that him and Vince are talking about it. Below is what Meltzer said:
"Hulk Hogan did an autograph signing over the weekend in Los Angeles and when asked about the obvious question, just said he and Vince are talking. Then again, it is Hogan. The answer to the question of his returning is always about when the feeling it is a time when the company feels there will be no potential sponsor backlash."
But what would be the perfect time for The Hulkster's return?
SummerSlam? Survivor Series? Royal Rumble? WrestleMania?
Well, we will keep you updated on this situation.