• Roman Reigns On If Paul Heyman Will Turn On Him To Join Forces With Brock Lesnar Again
During an interview with Ariel Helwani prior to SummerSlam 2021, Universal Champion Roman Reigns was asked whether he would prefer to wrestle The Rock or – for yet another match between them – 'The Beast' Brock Lesnar.
Here's what The Tribal Chief replied:
"Man, I don't even know. It's hard to speak on Brock. Nobody knows what he is doing. The last I saw, he was like butchering cows with a Viking ponytail. So, probably Rock at this point. Brock seems like he is out getting his Viking on, so I don't know, man. I haven't heard anything about Brock in a long time. So I would just have to say The Rock."
At SummerSlam 2021 last night, Lesnar finally made his return to WWE programming and confronted Reigns, after Roman beat John Cena in the main event.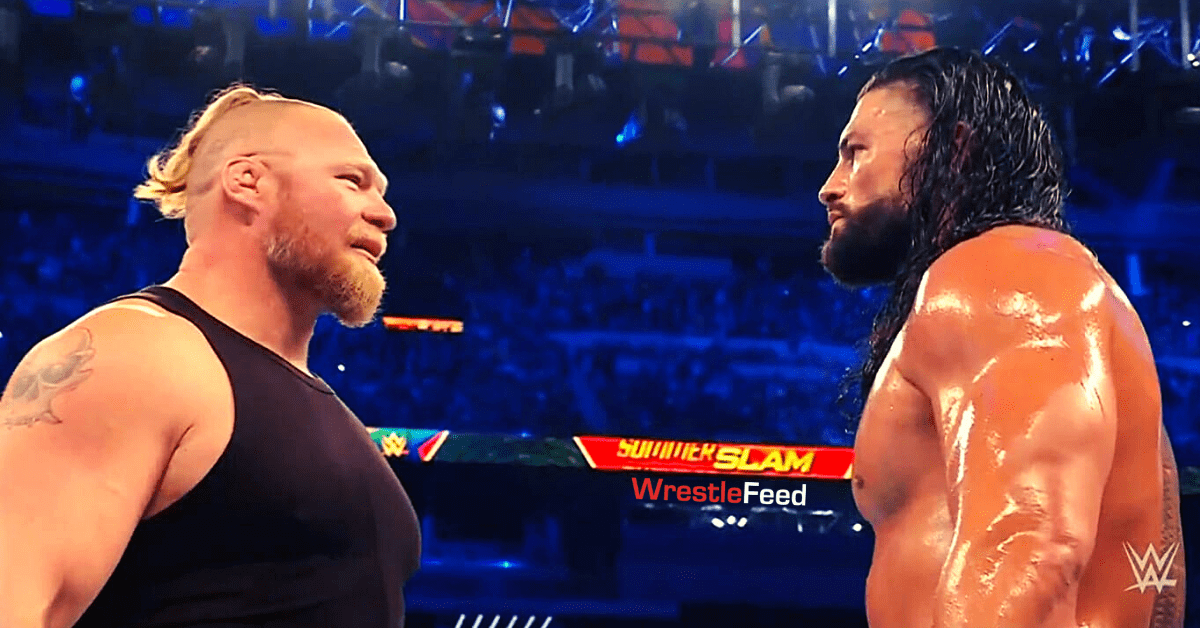 Paul Heyman's two clients feuding with each other will certainly make for some good TV with a really interesting storyline.
Here's what Roman said in the same interview after he was asked if he's worried about Paul turning on him in Brock's favor:
"Come on! His Tribal Chief. That's who (he will choose)! Don't be trying to put wedges in; what the heck? That's history. That's the past, man. I'm moving him forward. Island of relevancy. He won't forget that."
Also Read: Major Update On Bray Wyatt's Future
WATCH: Brock Lesnar Attacks John Cena After SummerSlam 2021:
• On This Day In Pro Wrestling History (August 22, 2018) – Old School WCW Veteran Passed Away
On this day in 2018, we lost Old School WCW Veteran Yoshi Kwan aka Chris Champion (Real name: Christopher Ashford-Smith) at the age of 57 after he suffered multiple strokes.
Ever since 1984, Chris Champion was wrestling for several territories, including a Tag Team run in Jim Crockett Promotions as one half of 'The New Breed', as well as working in Memphis for a few years, where at one time he even wrestled a few matches as "Kowabunga", wearing a 'Teenage Mutant Ninja Turtles' bodysuit & mask.
His most memorable run came in 1993, when he wrestled for Ted Turner's World Championship Wrestling as Yoshi Kwan, billed as Asian and managed by Old School NWA Legend Harley Race.
† REST IN PEACE YOSHI KWAN!
February 17, 1961 – August 22, 2018