• Old School Wrestling Legend Celebrates His Birthday
Old School WCW-WWF Legend Booker T (Real name: Robert Huffman) celebrates his 54th birthday today.
Booker T became famous in Ted Turner's World Championship Wrestling as one half of the Tag Team Harlem Heat, before winning his first World Title at the 'Bash at the Beach 2000' PPV.
When Vince McMahon bought the promotion in March 2001, Booker T was among those WCW Stars, who were signed to a World Wrestling Federation contract right away.
As the reigning and defending WCW World Heavyweight Champion at that time, he played a major role in the infamous Invasion angle, that saw the 'WCW/ECW Alliance' feud with the WWF Superstars.
HAPPY BIRTHDAY BOOKER T!
WATCH: Super Hot Close Up Of Liv Morgan's Buns:
• Roman Reigns To Prevent Dean Ambrose From Leaving WWE?
According to the Wrestling Observer, a fan recently asked Roman Reigns about Dean Ambrose leaving WWE at a recent appearance and Reigns said the following to that fan:
"I'll take care of that."
This began speculation online that Reigns could change Ambrose's mind about leaving.
To add fire to this speculation, WWE began advertising Ambrose for post-WrestleMania 35 tour of Europe in May (while Ambrose's contract expires in April). WWE later went on to remove Ambrose's name from this tour after this news spread.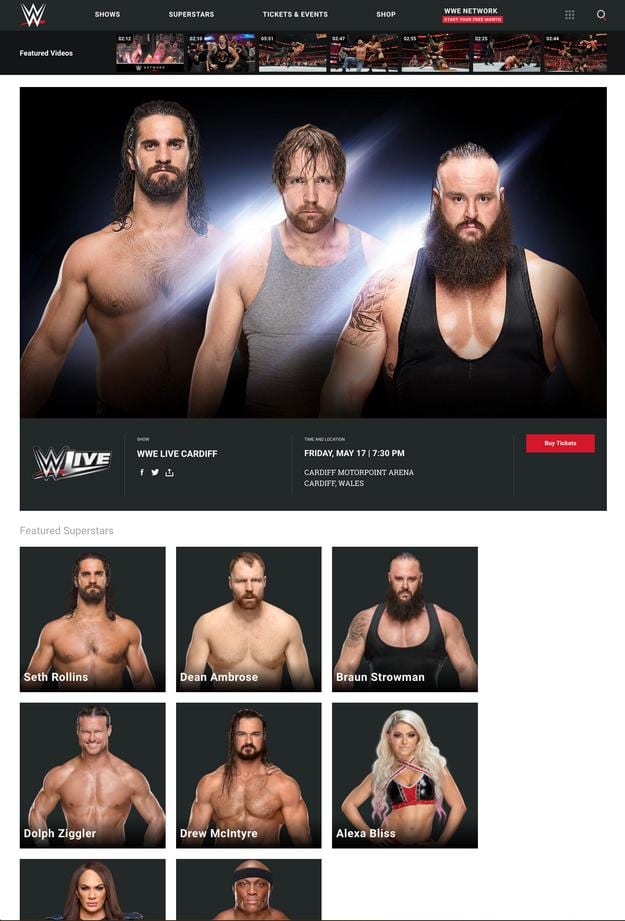 As we noted last month via The Dirty Sheets, Dean Ambrose's current WWE storyline is something that Ambrose has pitched to WWE Officials himself.
While it is true that Ambrose's 5 year contract with WWE is coming to an end in April, the announcement that WWE made regarding Ambrose's departure is a part of the storyline that Ambrose has pitched.
Ambrose pitched this storyline by proposing the idea of someone dying and then popping up on TV out of nowhere. While Ambrose understands that WWE can't do exactly this because of the sponsors, but Ambrose pitched the idea of WWE announcing his departure, booking him like he's done and then set up a major swerve down the line after his contract has expired.
The current agreement between WWE & Ambrose is that if Ambrose is able to create the buzz that he wants with this storyline, then he will get a new WWE contract with 'right to refusal' creative clause (something that current WWE Champion Daniel Bryan has as well).
The next 3 months are very crucial for Ambrose's WWE future. If Ambrose fails to create a buzz that he wants, then he's free to leave WWE when his contract expires.